Web3 Gaming – Tamadoge Launches Pet Store and Special Anniversary Burn and Giveaway
Disclosure: Crypto is a high-risk asset class. This article is provided for informational purposes and does not constitute investment advice. By using this website, you agree to our
terms and conditions
. We may utilise affiliate links within our content, and receive commission.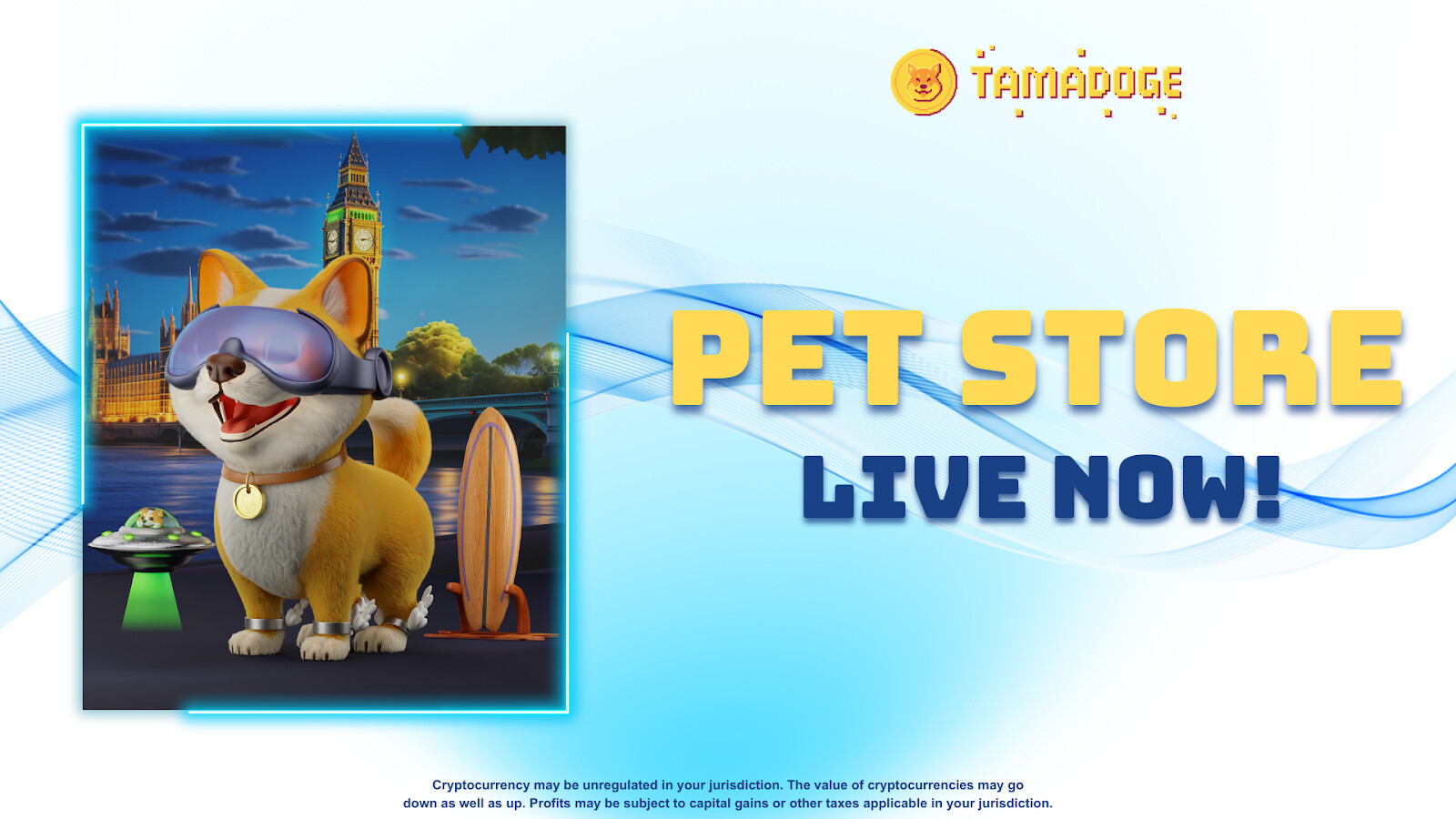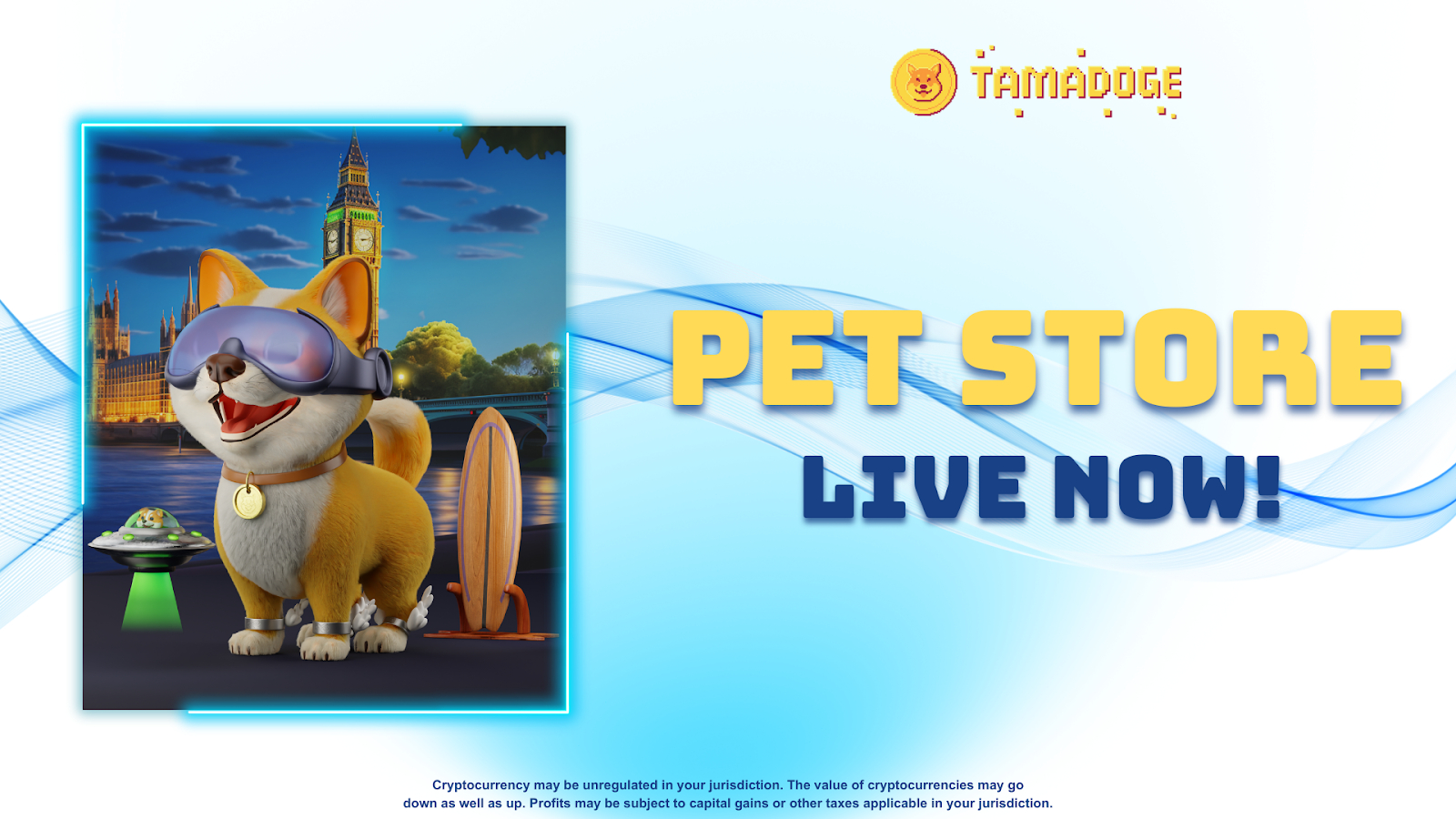 Web3 gaming pioneer Tamadoge, and leader in crypto-powered arcade games, has launched its highly anticipated Pet Store, featuring 3D NFTS, NFT level-up boosters, and pet cosmetics.
The Tamadoge Pet Store is the marketplace of the ecosystem, where digital goods can be purchased to use within Tamadoge games, of which there is a growing roster.
This latest announcement is yet another major milestone achievement for the Tamadoge team.
Tamadoge CEO Jon Bishop, commenting on the Pet Store launch, said: "The Pet Store has always been one of the pivotal milestones on our roadmap and I'm excited for the community to get their hands on it.
"Not only is it further proof that we always deliver on our roadmap but it will also take up a central role across all of our games allowing players to get access to everything they need to be competitive across all the Tamadoge games."
Tamadoge starts trending on Coinmarketcap as Pet Store news spreads
Tamadoge has quickly become a trending coin on leading crypto data site Coinmarketcap as news of the latest upgrade spread.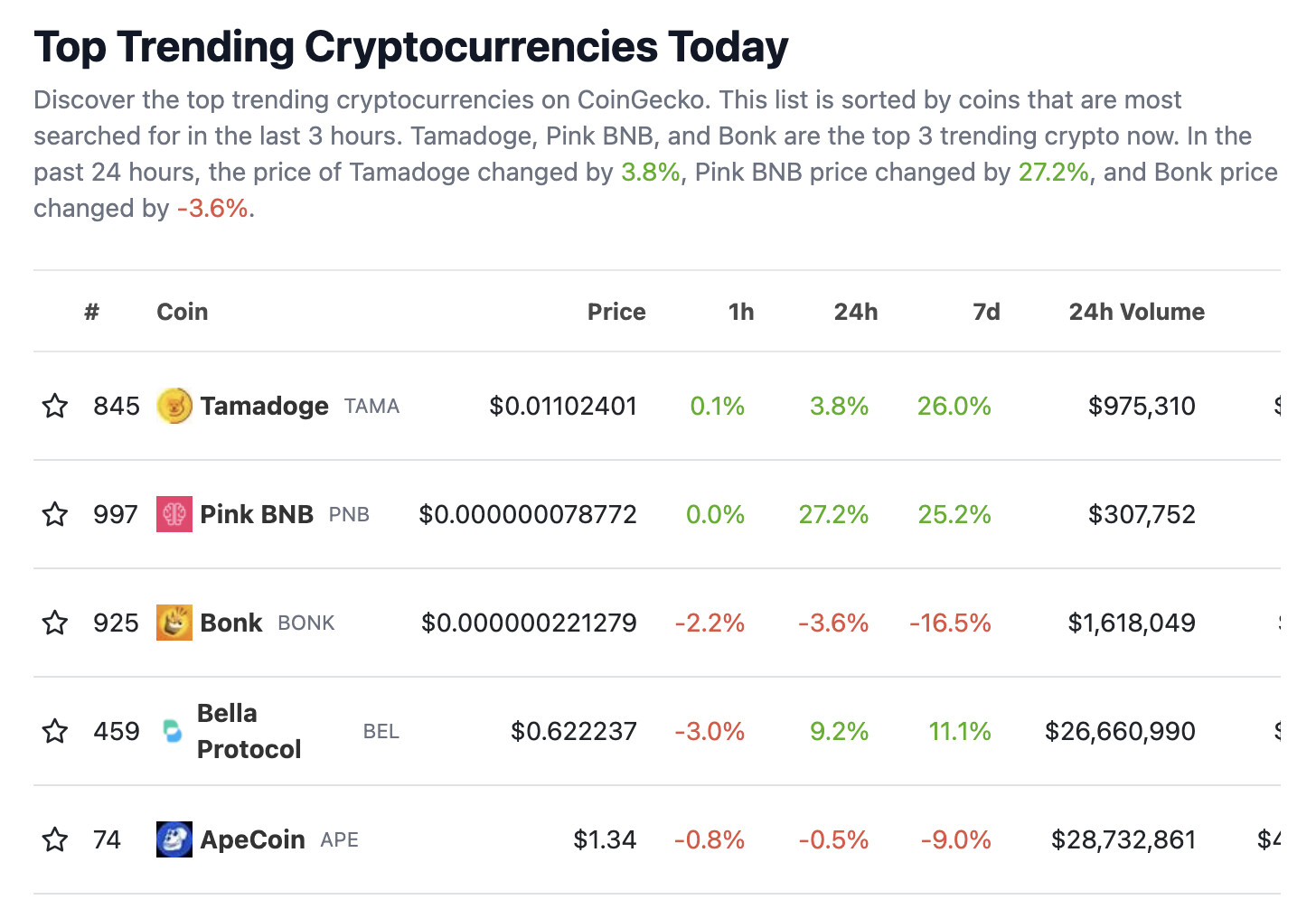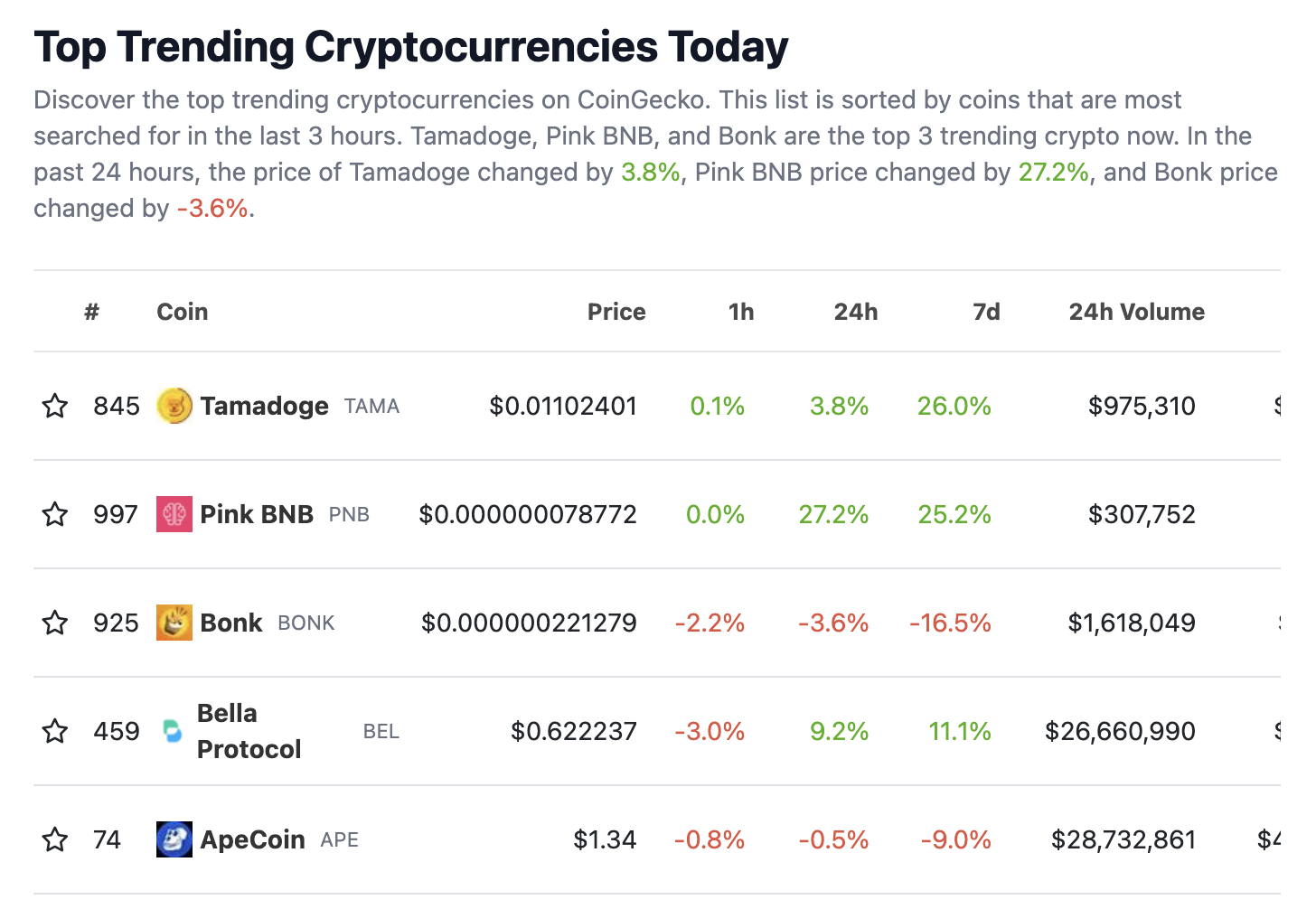 The TAMA price is up 11% at $0.0090 as the community reacts positively to the product development news. Trading volume has jumped 20%.
On a 24-hour price gain basis, TAMA is ranked eighth in the CoinMarketCap meme coin category.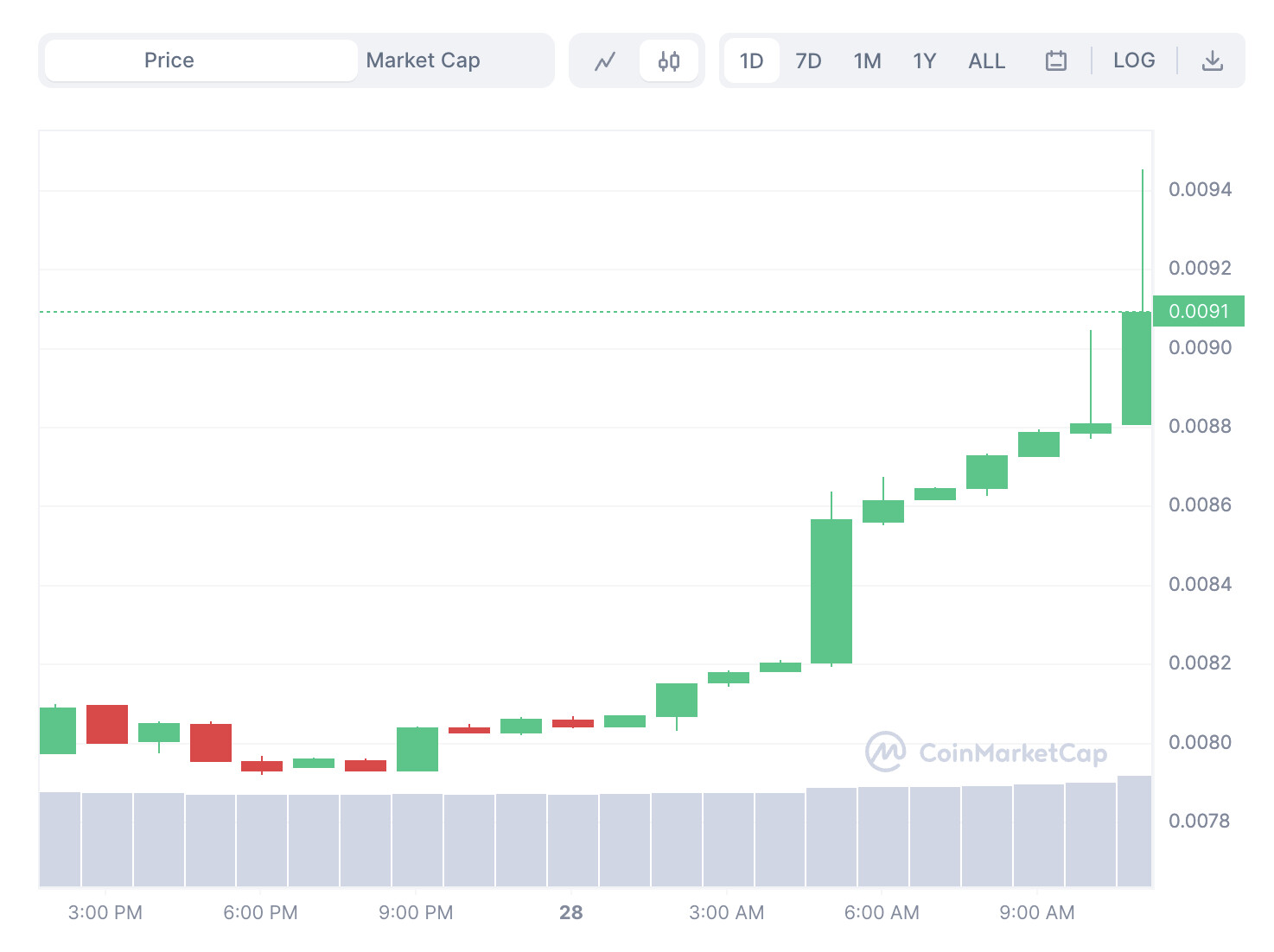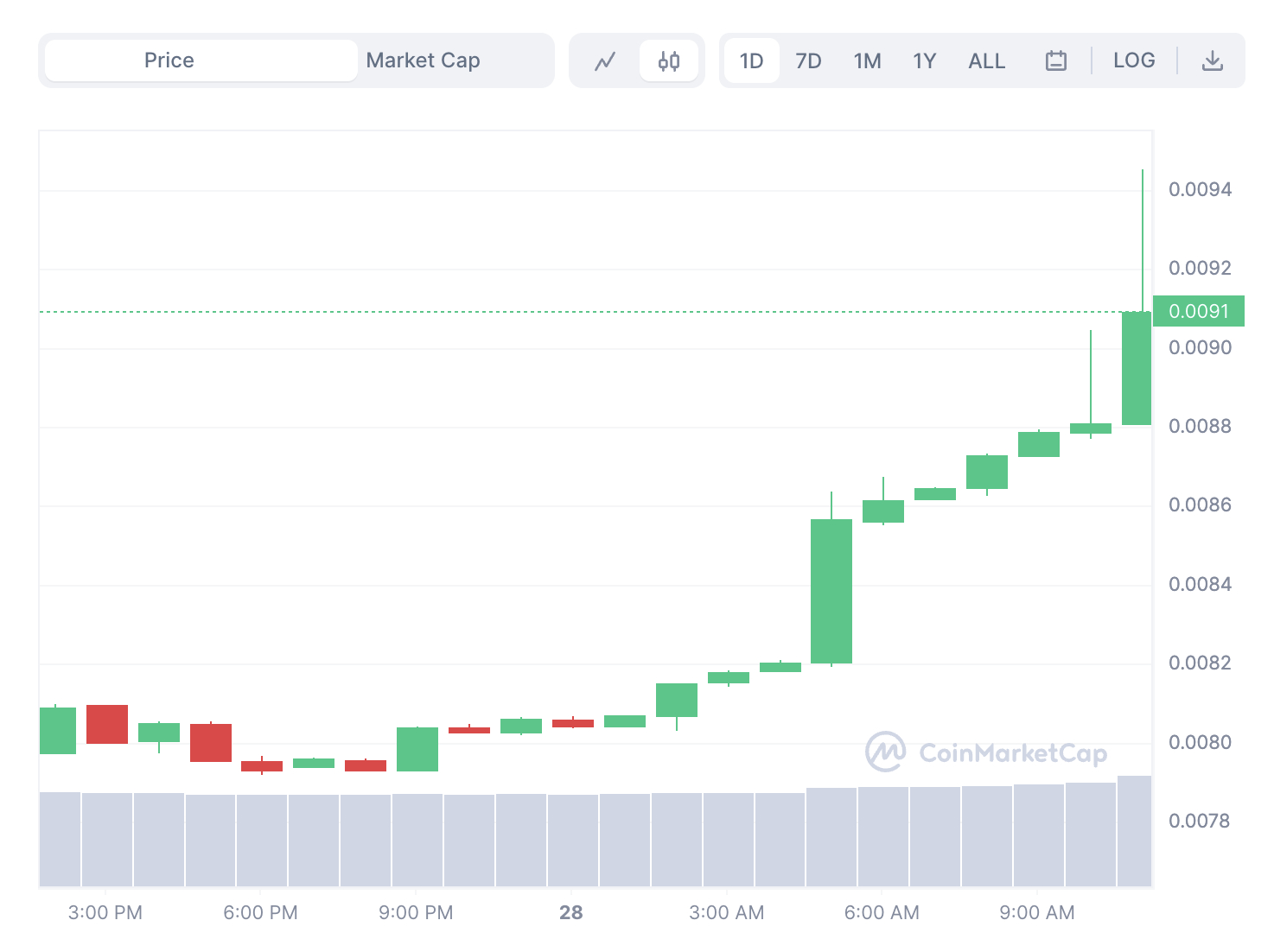 From today players can buy the following boosters: time freezes, bones, heart, magnet, shield and bigger goals.
However, not all boosters are applicable in all games, so for instance bones can only be used in Tama Run, while tTime freeze is only applicable in Tama Blast.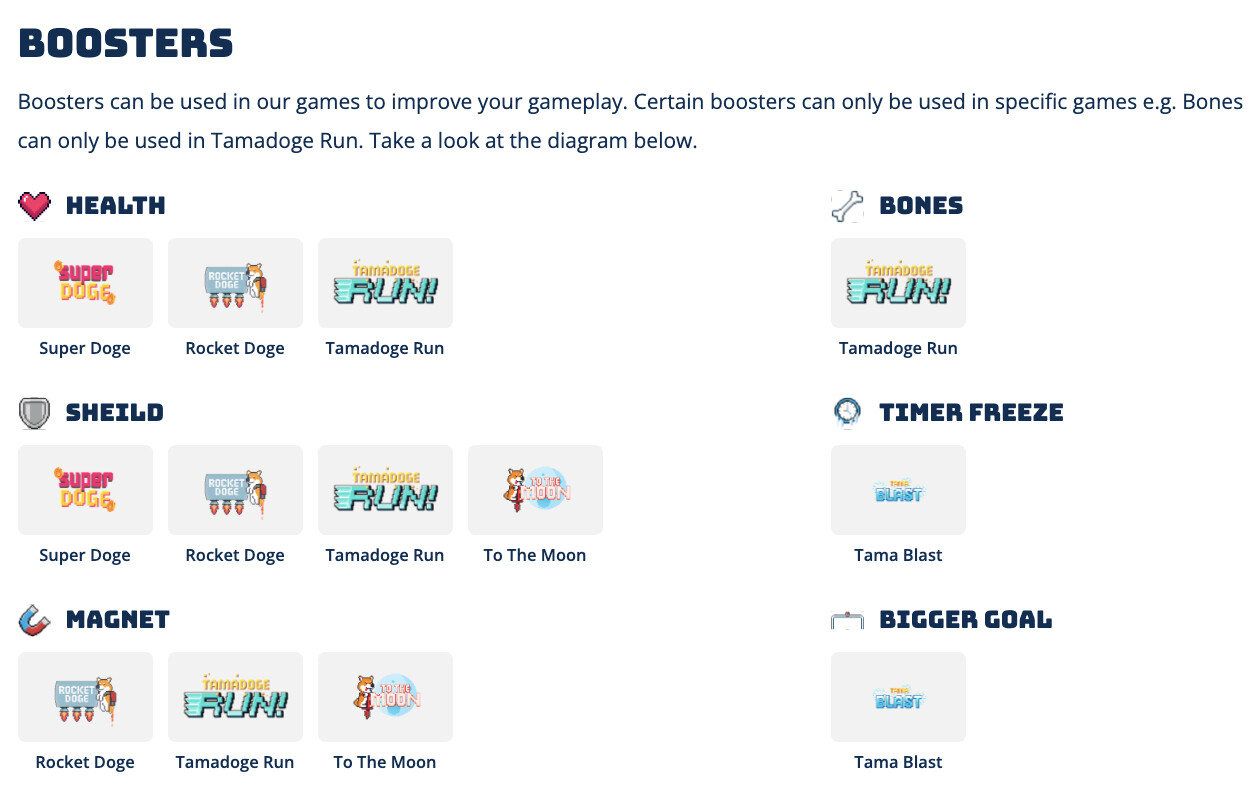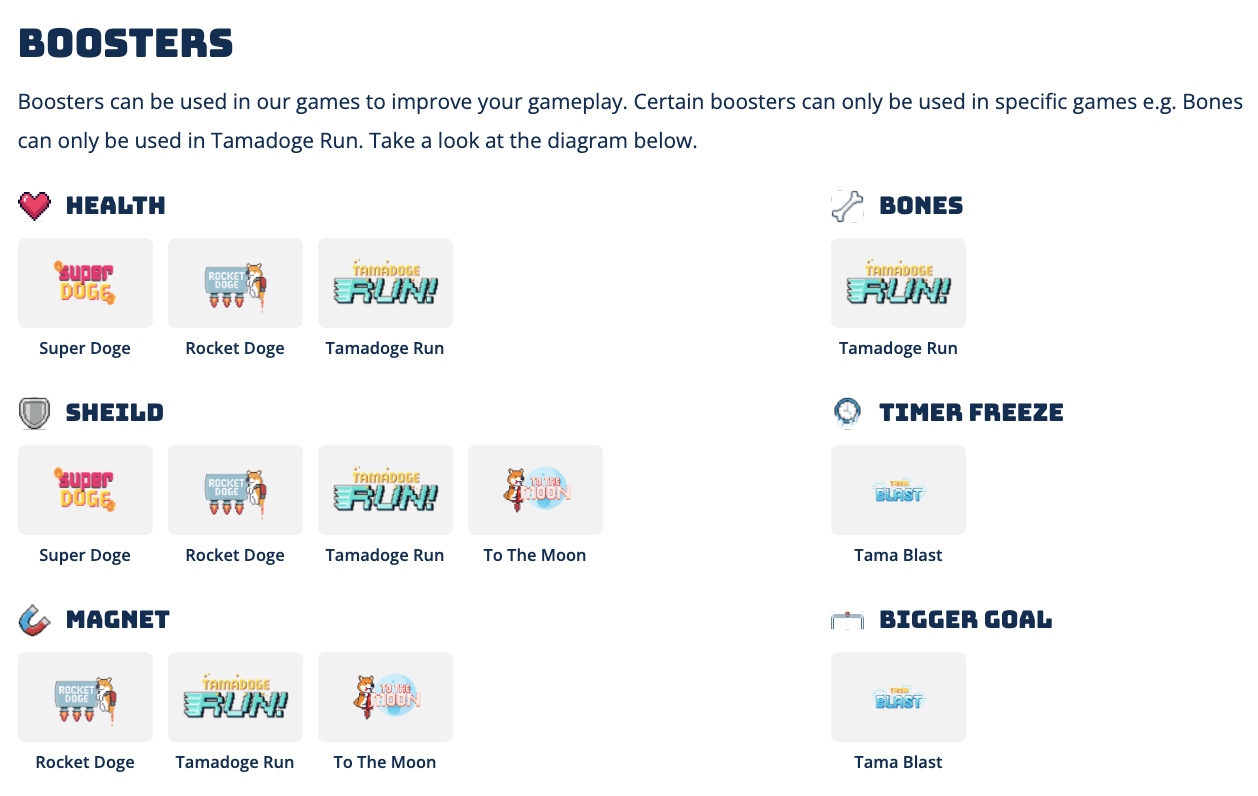 There are currently five arcade games to choose from in the Tamadoge line-up, namely, Tama Run, Tama Blast, Rocket Doge, Super Doge and To The Moon.
Payment methods in the Pet Store, depending on the device being used. In the desktop web version of the arcade games only TAMA is accepted as a means of payment, while mobile users will be able to opt for credits or XP.
Integration of the Pet Store into the Tamadoge Arcade and Tamadoge Arena mobile apps is coming soon, says the team.
Upcoming Tamadoge apps, Tamagotchi and Tamadogi, will also feature the Pet Store marketplace.
Key features of the Tamadoge Pet Store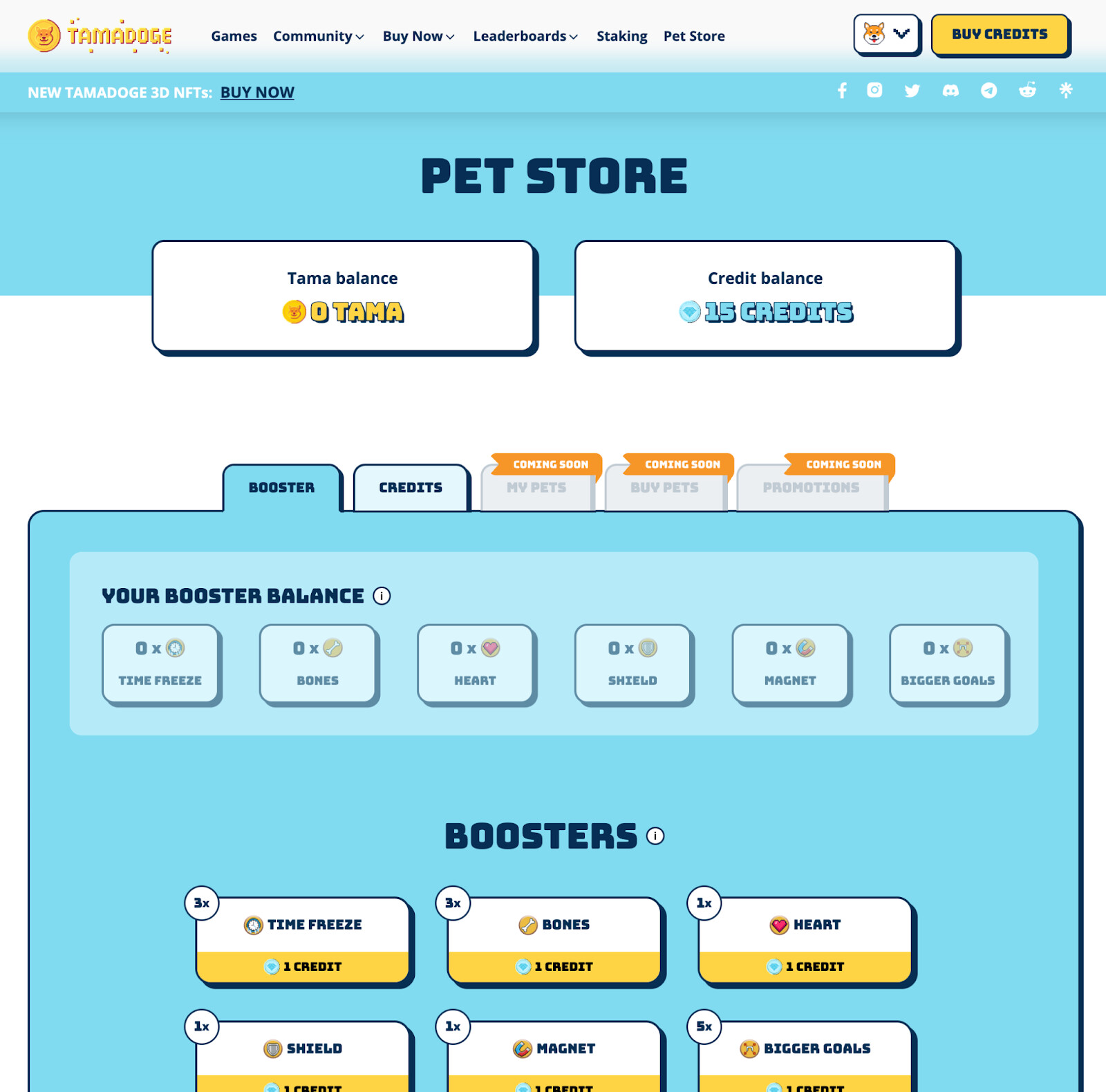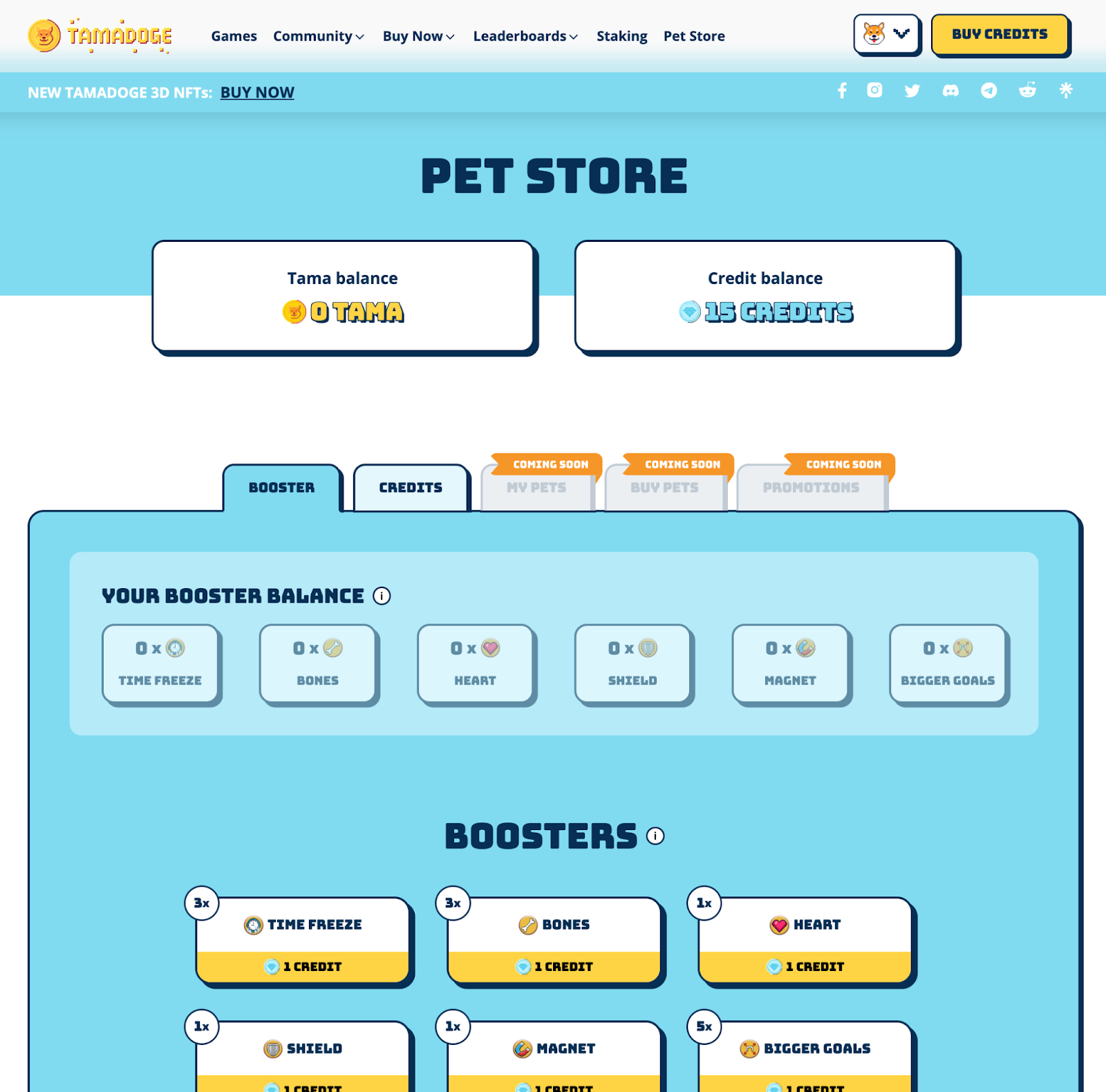 After logging in, assuming the user owns an NFT, the NFT card will show in the dedicated area on their screen.
If a user owns more than one NFT, there is the option to change between NFTs. The viewport also allows the NFT owner to quickly assimilate all the key information and stats related to their NFT's characteristics and attributes.
For those users who have not logged in, they will see a placeholder screen where the NFT would appear, encouraging them to purchase an NFT and to log in.
Here are the main characteristics and attributes of a Tamadoge NFT:
NFT Characteristics:
– Name
– Type
– Rarity Rank
– Contract Address
NFT Attributes:
– Agility
– Strength
– Intelligence
Boosters and cosmetics are important parts of the gaming fun because, respectively, they allow the player to improve the utility of their pet and its rarity.
How cosmetics boost Tamadoge pet utility
Users can purchase cosmetic objects and new backgrounds for their NFTs through the Pet Store.
When cosmetic items are applied to a Doge pet, the resulting aesthetics elevate its rarity level.
Cosmetics will be shown in the user's Pet Store area, where they can then be selected in the store. The system then automatically shows the cosmetic item visually displayed on their Doge as a preview.
So, for example, when a user selects a pair of glasses, the glasses will appear on the Doge's face.
Mega burn of 4 million TAMA to celebrate Tamadoge's 1st anniversary
To commemorate Tamadoge's 1st Anniversary launch of its TAMA token, the team has scheduled a burn event to boost the value of the TAMA token.
A lot has happened in that time. Six games have been released, regular burning, plus staking, a couple of weeks ago the 3D NFTs, and now the Pet Store.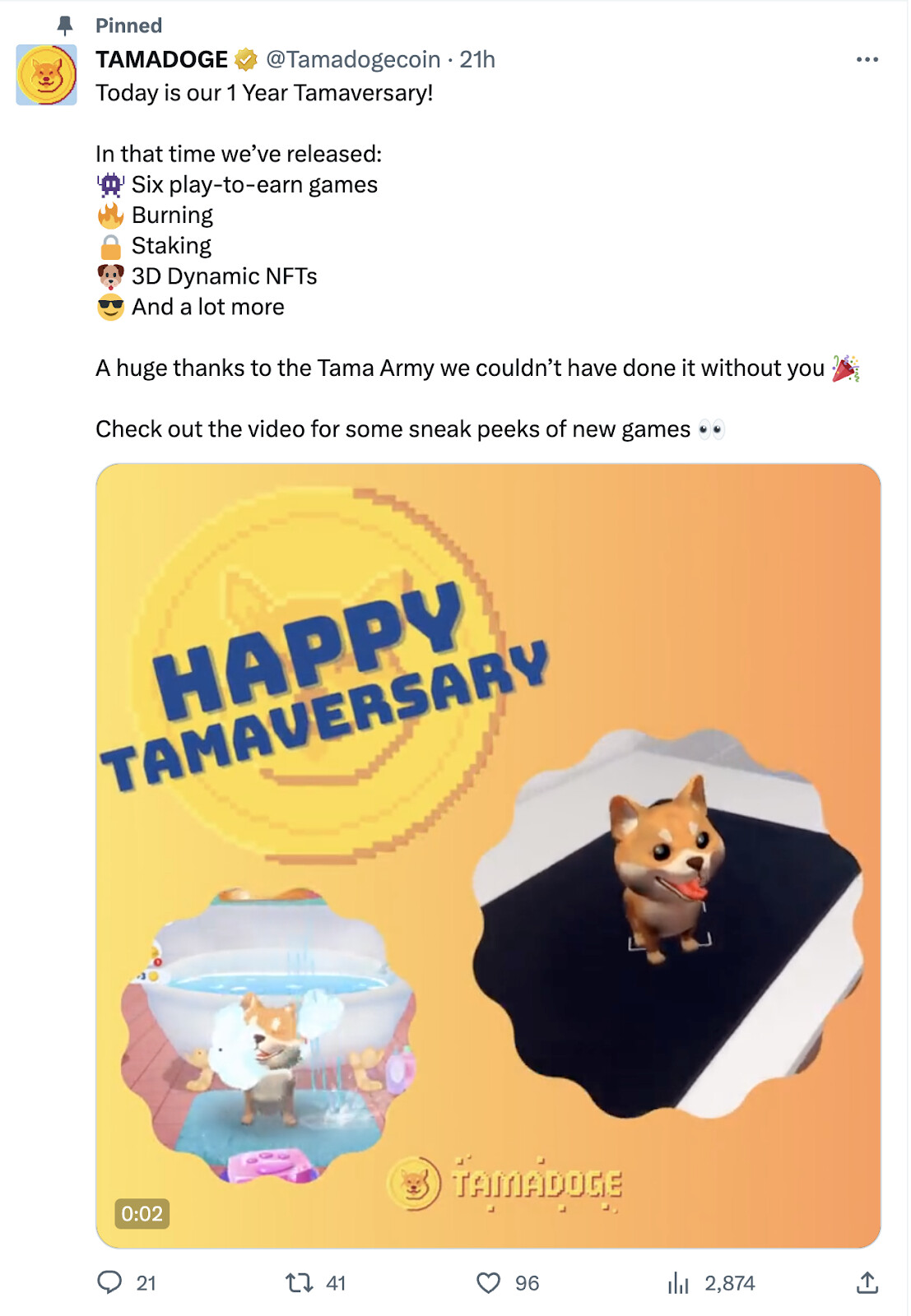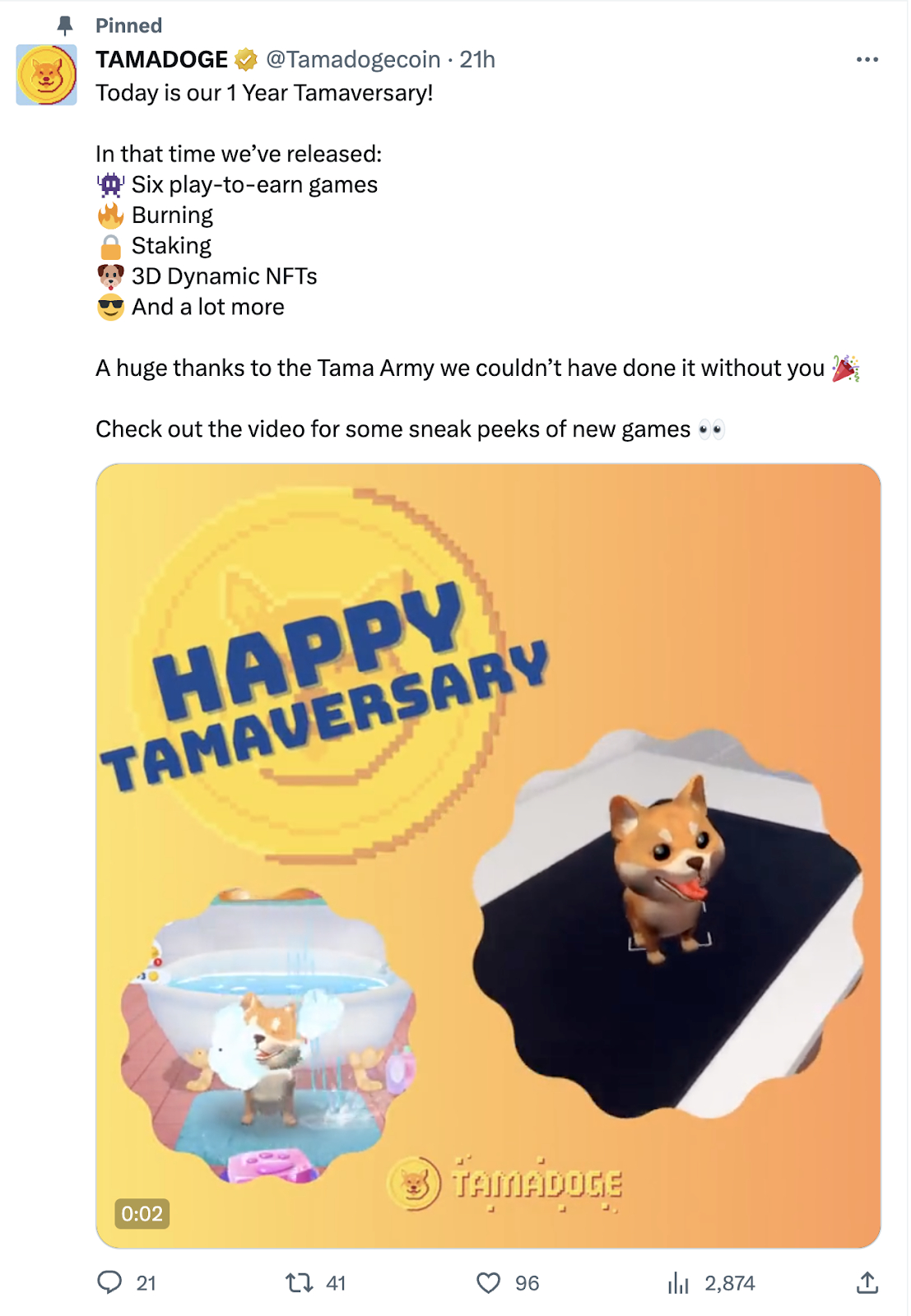 Today is our 1 Year Tamaversary!

In that time we've released:
👾 Six play-to-earn games
🔥 Burning
🔒 Staking
🐶 3D Dynamic NFTs
😎 And a lot more

A huge thanks to the Tama Army we couldn't have done it without you 🎉

Check out the video for some sneak peeks of new games 👀 pic.twitter.com/dn9qncNgFS

— TAMADOGE (@Tamadogecoin) September 27, 2023
A mega burn of 4 million TAMA is set to take place today, Thursday September 28th.
However, the goodies don't stop there. Yesterday (Wednesday) a giveaway of five dynamic 3D NFTs went up for grabs on Gleam.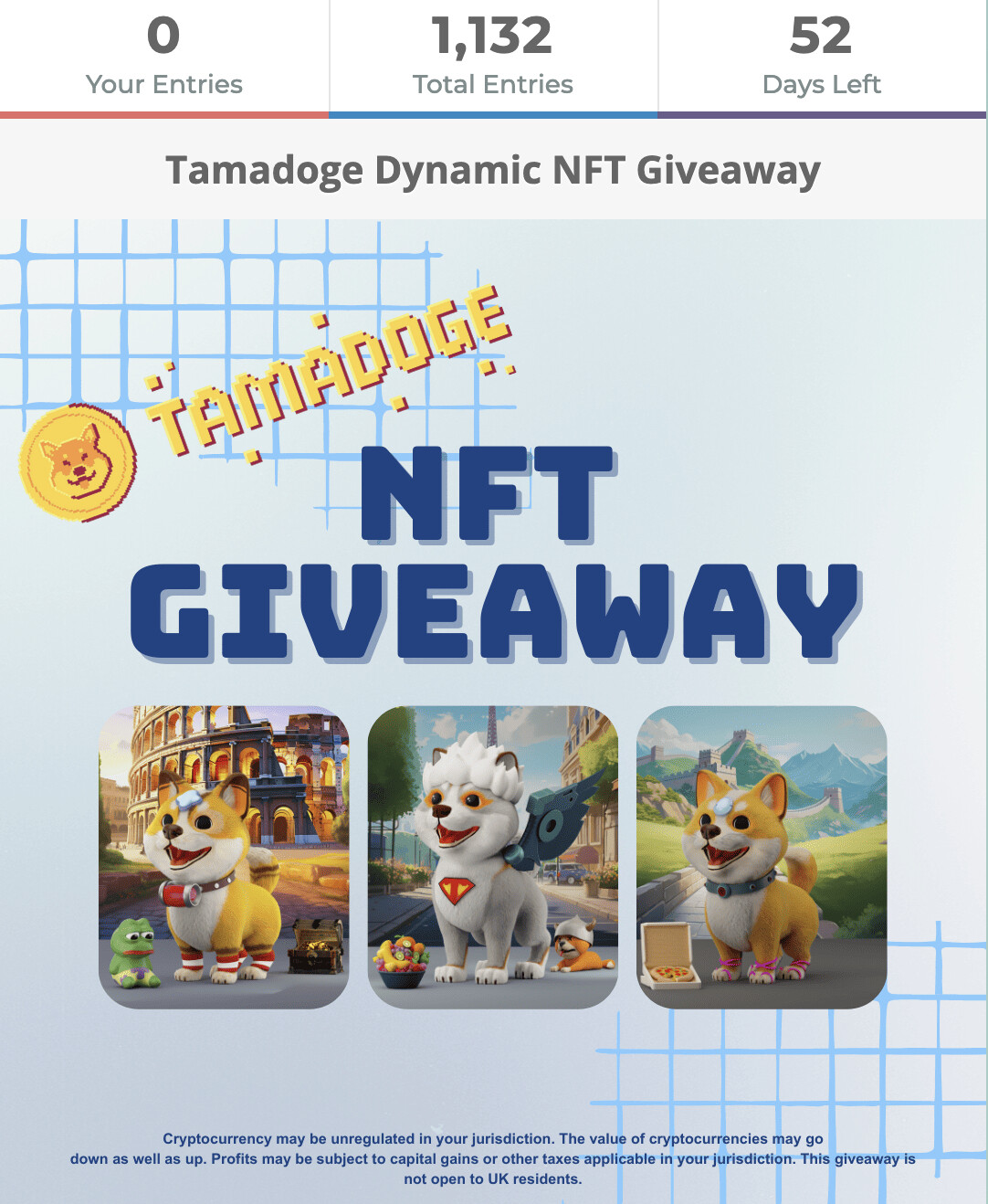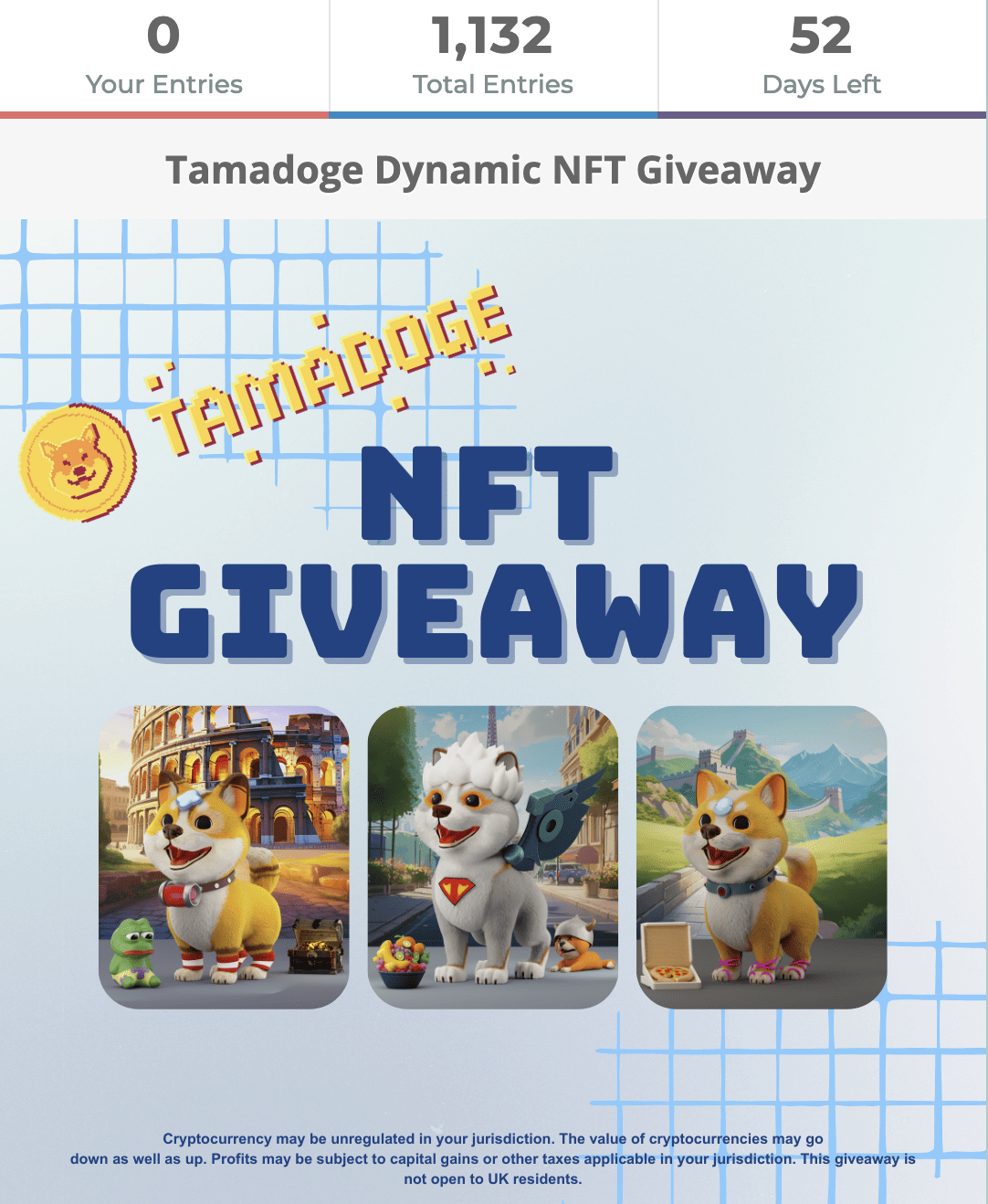 Participants need to follow a few simple steps to enter the giveaway for a chance to win 1 Ultra Rare, 2 Rare and 2 Common 3D NFTs.
As the Tamaverse project continues to move forward, knocking down milestones as it goes, it continues to grow its community and onboard more users all the time. For example, Tamadoge now has 65,000 followers on X (formerly Twitter) and 55 million TAMA tokens have been staked.
To keep up to date with everything that is going on in the Tamaverse check out the Tamadoge Linktree page.
Disclaimer: Crypto is a high-risk asset class. This article is provided for informational purposes and does not constitute investment advice. You could lose all of your capital.
---