Web3 Coin DLANCE Eyes a Freelance Metaverse Takeover – Here's Why You Should Pay Attention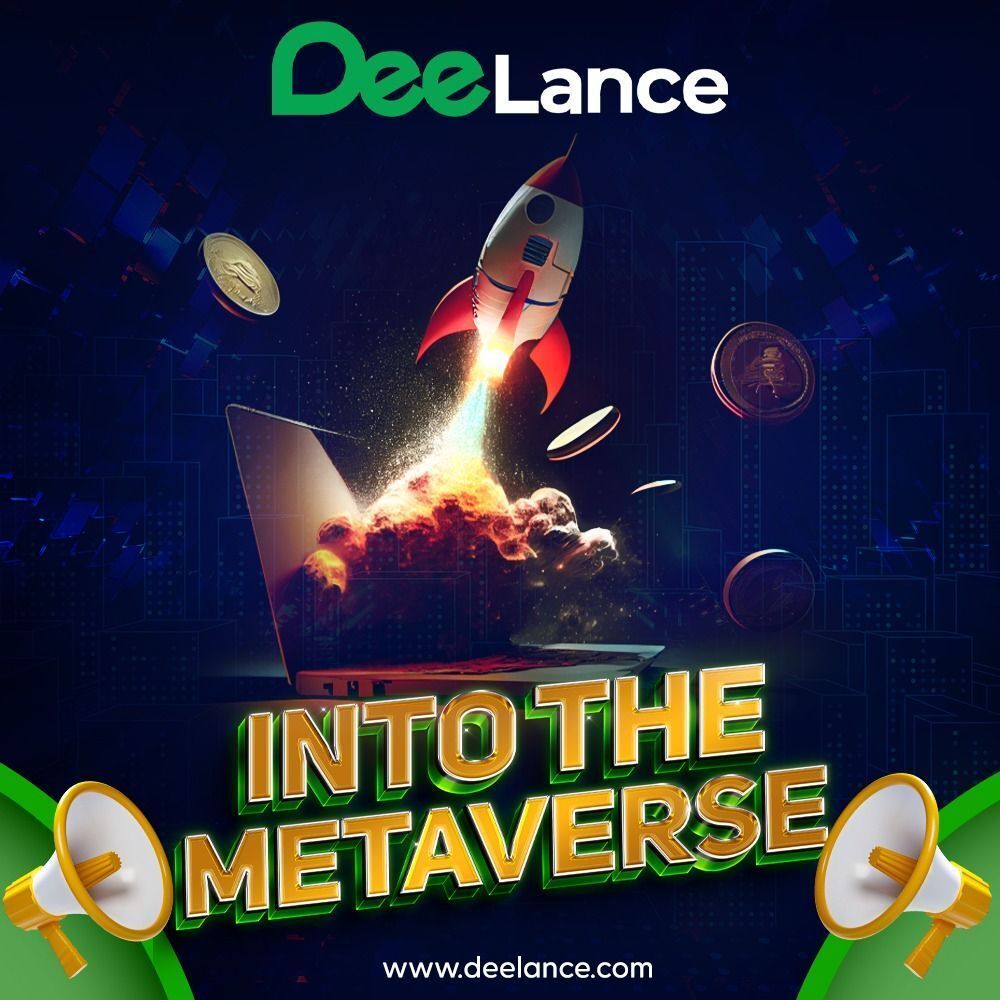 Traditionally, the concept of work has been synonymous with brick-and-mortar office spaces and stringent nine-to-five schedules. However, the past few years have borne witness to a notable shift in this paradigm. Technology has paved an alternate route, veering off the beaten path of conventional employment towards the flexibility of freelancing.
With the rapid proliferation of the internet, along with the strides made in digitizing work, freelancing has not just become feasible but also lucrative and convenient. The dexterity that freelancing offers makes it a desirable option for many, overturning the once-dominant trend of lifelong office-based careers.
Despite the ascension of freelancing, existing platforms facilitating such work have been far from perfect. Criticism has been leveled at their exorbitant fees and their lack of transparency, suggesting the need for a shift in how these platforms operate. Rising to this challenge, DeeLance has embarked on a mission to reshape the freelancing landscape as a web3 coin project.
Breaking Free with Blockchain: The Inception of DeeLance
Borne out of dissatisfaction with the status quo, DeeLance is a web3 coin project birthed 'By Freelancers, For Freelancers.' The underlying philosophy of DeeLance is to leverage the power of blockchain technology and NFTs to foster a transparent and fair ecosystem for both freelancers and employers.
Simplicity is a crucial attribute of the DeeLance platform, demonstrated by its minimal entry barrier. Unlike conventional freelance platforms, DeeLance's registration process is straightforward, requiring neither browser add-ons nor third-party apps. Payments are processed rapidly via cryptocurrencies, bolstered by an escrow system and smart contracts, which serve as pillars of security and transparency.
DeeLance employs an ingenious technique to mitigate prevalent issues like copyright infringement and payment fraud. By tokenizing freelance work items into NFTs, it ensures a reliable transfer of work ownership, thereby increasing trust among all stakeholders.
The DeeLance ecosystem offers services far beyond the traditional freelancing platform. It will have an NFT marketplace, an immersive metaverse, and an advanced freelancing and recruitment platform. It's a single platform that streamlines the hiring process while ensuring secure ownership of work via NFTs. Cryptocurrency plays a pivotal role in this setup, acting as a fast and cost-effective medium of payment.
Further consolidating its stance in the market, DeeLance recently secured a strategic investment of $1.12 million from Bitgert Ventures, a venture capital firm celebrated for backing decentralized ecosystems. This funding will serve as a springboard for DeeLance, bolstering its development and expansion.
Traversing the Future: DeeLance's Ambitious 2023 Roadmap
As it looks to the future, DeeLance is gearing up to execute an ambitious roadmap. They plan to unveil a DeeLance metaverse and marketplace, launch a token staking program, and establish a Decentralized Autonomous Organization (DAO) to govern the platform.
In addition, DeeLance seeks to transcend the boundaries of freelancing, aspiring to create a decentralized e-commerce platform, a web3 social media platform, and a blockchain-based online learning platform.
The pre-sale of DeeLance's native token, DLANCE, has managed to pique substantial investor interest. It has managed to raise $1.33 million, with potential for more in the stages to come.
Retail investors can currently secure $DLANCE tokens at $0.038 each during the 4th presale stage. However, this price will rise to $0.043 once the presale hits the $1.7 million mark. The clock is ticking, with only 12 days left until this pre-sale stage draws to a close.
Disclaimer: The Industry Talk section features insights by crypto industry players and is not a part of the editorial content of Cryptonews.com.
---