Wall Street Memes Casino: a New Era of Decentralized GambleFi Betting Big on Telegram Gaming
Disclosure: Crypto is a high-risk asset class. This article is provided for informational purposes and does not constitute investment advice. By using this website, you agree to our terms and conditions. We may utilise affiliate links within our content, and receive commission.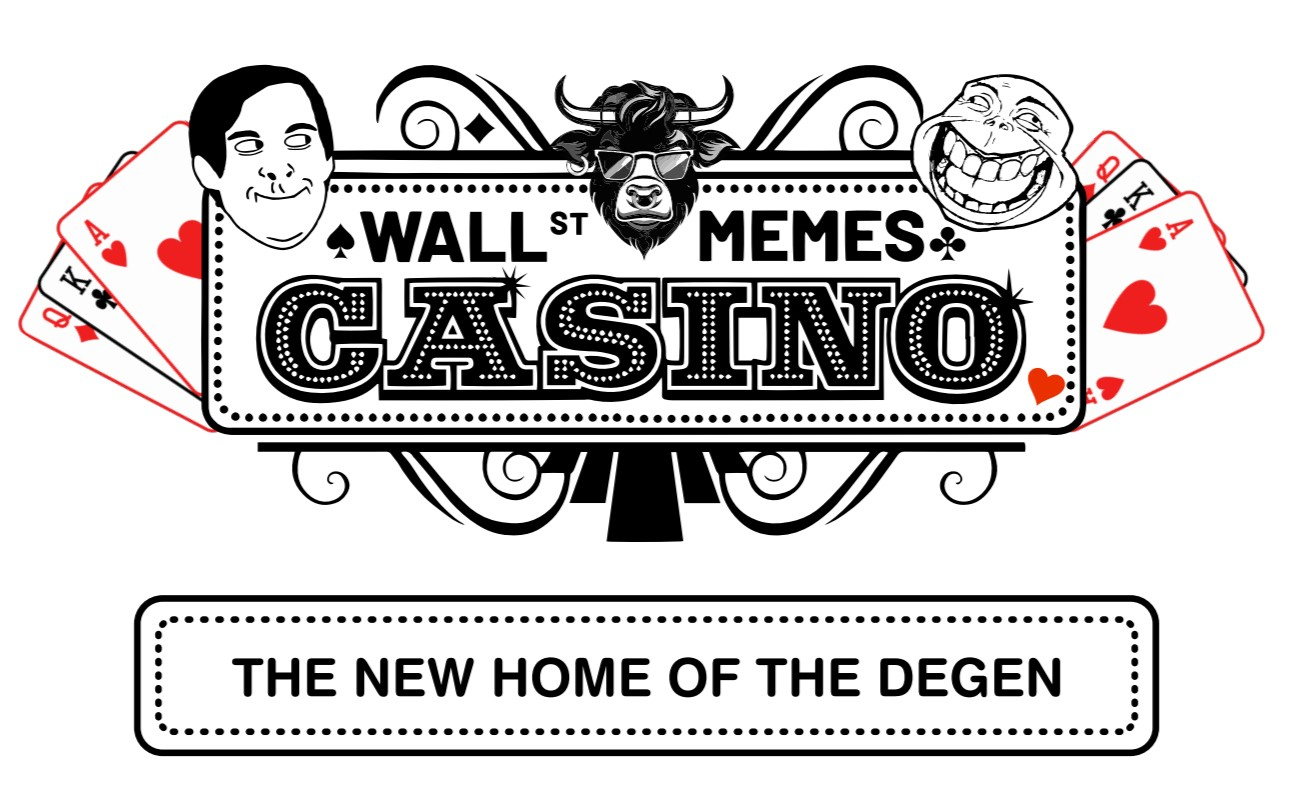 Wednesday, October 18th, 2023 – In a highly-anticipated move, Wall Street Meme's product launch is underway with the arrival of the next big thing in GameFi – the Wall Street Memes Casino.
Amid an innovative rise in the market for Telegram bots and Rollbit-style revenues, this high-octane GameFi launch is built on the promise of supercharging $WSM holder's bags.
🚨 INTRODUCING @wsmcasino 🚨

Enjoy Wall St Memes custom games, sports betting, a live casino and $WSM token integration 🔥

200% bonus deposit available now, don't miss out.

Make sure to follow @wsmcasino to find out more!

Sign up now ➡️ https://t.co/Vpvz3PJ5jS pic.twitter.com/y7d2wI2RF9

— Wall Street Memes (@wallstmemes) October 18, 2023
The crypto casino news comes as $WSM is currently trading at a market price of $0.02490, and appears poised for an upside move that could be catalyzed by the major product launch.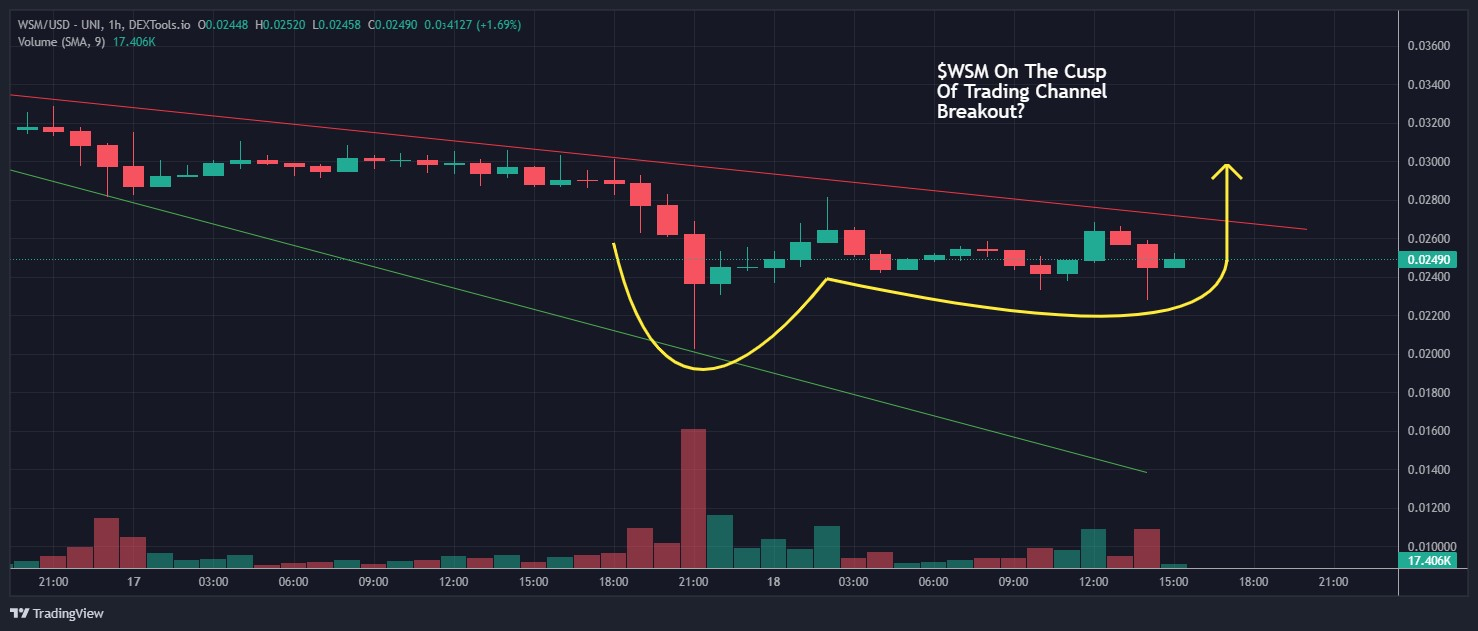 With the steadfast backing of 37,600 holders, Wall Street Memes has already emerged as the biggest meme coin of 2023 – with recent price action driving a $50m market cap.
Wall Street Meme's GambleFi Revolution: Dive into 5,000 Games – From Classics to $WSM Exclusives
Diving straight into the heart of this highly anticipated product launch, the Wall Street Memes Casino will raise the stakes in the GambleFi vertical. 
The platform boasts a repertoire of over 5,000 high-octane games, and, especially for Wall Street Memes holders, there is a whole suite of new exclusive games at your fingertips. 
But the thrill doesn't end with the virtual casino table; an avalanche of live sports betting opportunities awaits the sports fanatics – with more than 1,000 opportunities at launch.
The cherry on the cake? This one of the best crypto casinos accepts a range of cryptos – whether you hold your crypto wealth in Bitcoin (BTC), Ethereum (ETH), the classic favorite Dogecoin, or any stablecoin. 
However, the real highlight is the integration of the platform's native $WSM token, with players making first-time $WSM deposits receiving 200 free spins on the most popular slot game.
Seamless Telegram Gaming: $WSM Casino at Your Chat's Command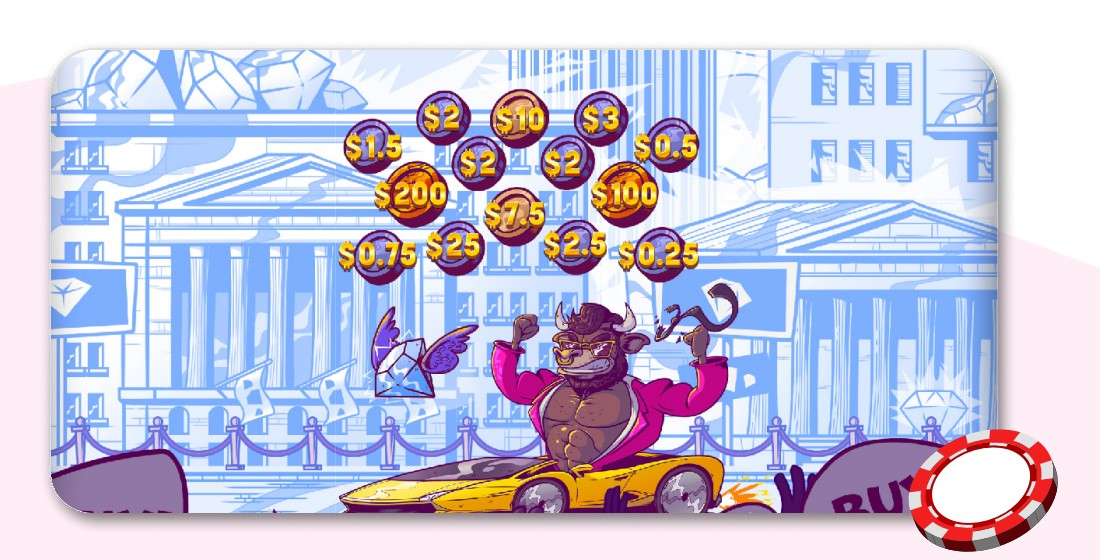 But wait, there's more. The casino isn't confined to a website. Betting big on the rise in Telegram bots, Wall Street Memes Casino spills over into your Telegram chats, ensuring that your favorite games are always just a click away.
Imagine a casino experience so fluid you can revel in it without switching tabs or apps. With this integration, Telegram isn't just for chats anymore; it's your personal casino lounge. 
Engage in your favorite games with the same ease as sending a GIF. 
Whether you're sharing market analysis or a meme, you can simultaneously place a bet or spin a slot, all while keeping the conversation going. 
And yes, whether you're dealing in Bitcoin, Ethereum, Dogecoin, or taking advantage of the native $WSM token, the Telegram Casino supports them all – it's not just online gaming; it's a lifestyle.
Fire Up with New Features: Bonuses, Free Spins, and Exclusive Programs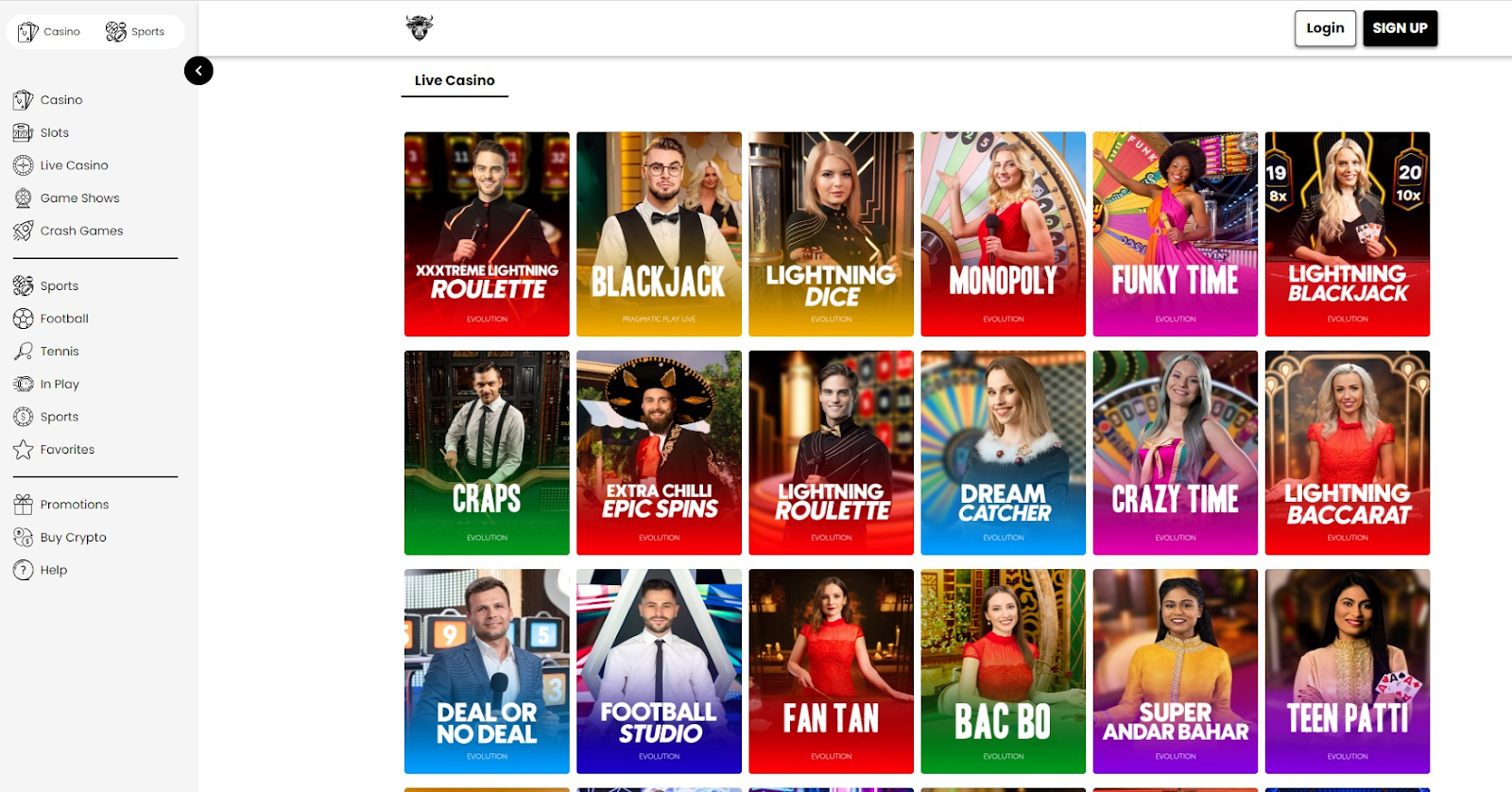 In keeping with the grassroots philosophy of Wall Street Memes, the new Casino ensures that every player feels like a high-roller.
Make a first-time deposit in any accepted crypto and get a whopping bonus of up to 200%. Just imagine depositing $100 and finding $300 waiting in your wallet!
And for the diamond-handed $WSM community, depositing the token can get you up to 200 free spins on the most popular slot games, with a minimum deposit threshold of just $30 in $WSM tokens.
But the rewards for loyalty to $WSM don't stop there – the Diamond Hands Loyalty Program ensures exclusive perks and benefits, adding to the allure of holding onto this promising token. 
Furthermore, building on the success of leading GambleFi project Rollbit, in an exciting move, 10% of the gaming net revenue from Wall Street Memes Casino goes back into the ecosystem.
These funds will be used to purchase $WSM on the open market – with the accumulated tokens added to staking reward pools, used as casino rewards, or burned, ensuring a dynamic and thriving ecosystem.
$WSM's Legacy: From Wall Street Rebellion to Digital Dominance
The Wall Street Memes coin finds its inspiration in a grassroots movement, drawing inspiration from the iconic anti-bank Wall Street Bets movement. These intrepid retail investors took on the big boys with an infamous short squeeze.
Rooted in rebellion, this isn't just a coin; it embodies a revolution in GambleFi. 
Testament to this, the $WSM presale witnessed unparalleled success, with $25m raised in what became the biggest meme coin presale of 2023 – signalling the massive potential this token holds.
Stake, Lock, and Reap: Join the $WSM Staking Phenomenon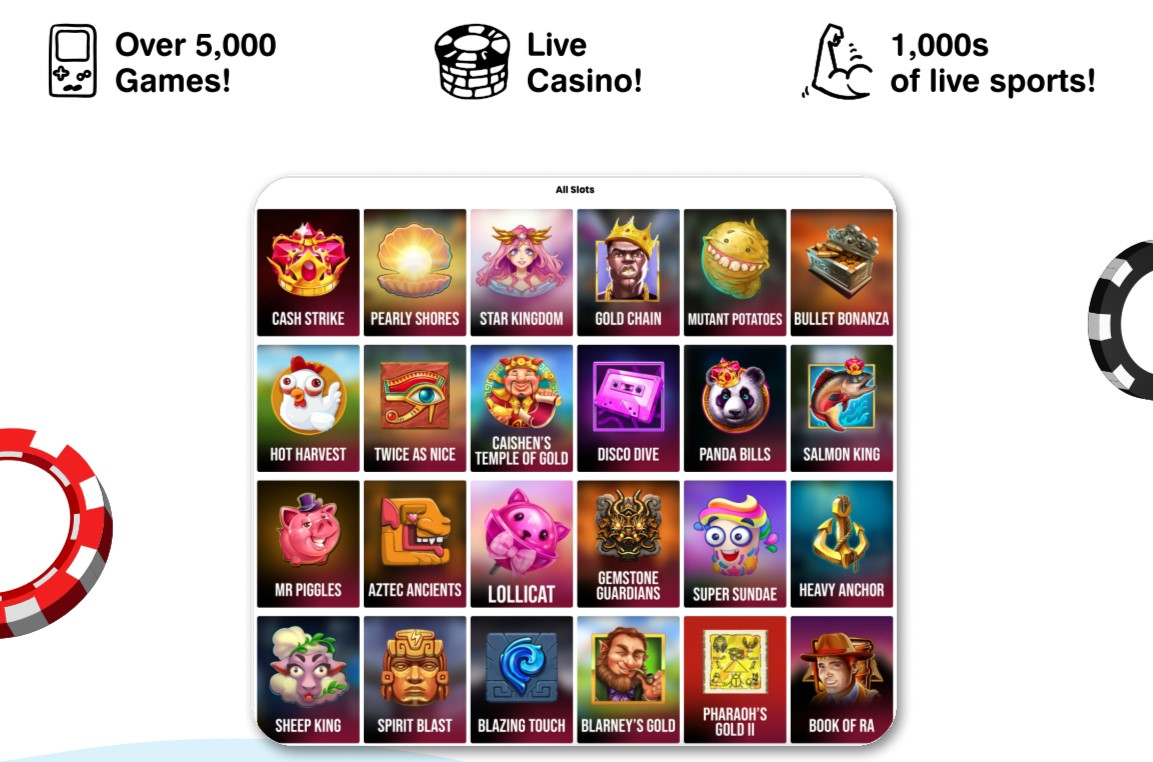 Ready for the launch? With a freshly updated Wall Street Memes website, several new features have been added.
This includes an exciting burn mechanism where any $WSM burned by the community will be matched by an equal burn from the project's supply.

In addition, Wall Street Memes rewards its community with an enticing staking mechanism, promising 42% APY. 
This incentive has already seen a whopping 26.6% of the total $WSM supply staked.
And for those with an eye on the prize, a massive $50,000 $WSM airdrop contest is up for grabs. With just 50 days left and a chance to enter up to 7 times, the race is on.
💸Don't Miss Out on Answer&Earn's Latest Release!

1️⃣Take the Quiz on @wallstmemes
2️⃣Join Lucky Draw: Share $4,500 $WSM Prizes

🎁Answer Right, Win Bright: https://t.co/SfBqKco8Rt

Detail: https://t.co/7uMDpuss1M #Answer2Earn pic.twitter.com/ulfxc630k8

— Gate.io (@gate_io) October 16, 2023
This comes amid a Gate io answer & earn competition that could see one lucky Wall Street Memes holder win $4,500!
Coming Soon: The $WSM Roadmap Unveils New Heights for 2024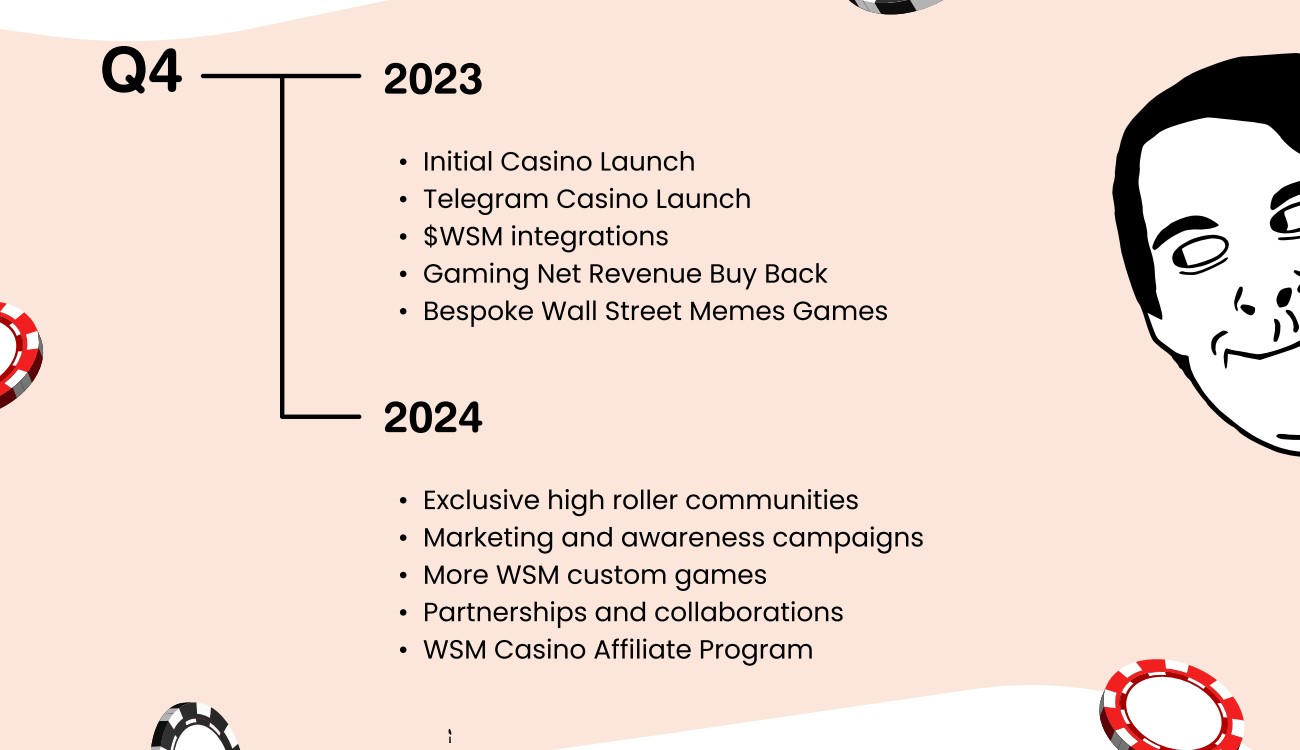 Looking ahead, Wall Street Memes has many plans up its sleeve, with a full roadmap fleshed out until the end of 2024.
From exclusive high-roller communities offering access to side bets and organized games, to a slew of marketing campaigns and partnerships, the future looks bright. 
Other roadmap plans include more $WSM exclusive games, and collaborations based on a new Wall Street Memes Casino Affiliate program.
With a rock-solid foundation, a dedicated community, and an aggressive roadmap, Wall Street Memes ($WSM) stands on the cusp of meme coin history – the question isn't whether you should buy $WSM; it's how much.
Join this revolution. Embrace the future of meme coins. 
Disclaimer: Crypto is a high-risk asset class. This article is provided for informational purposes and does not constitute investment advice. You could lose all of your capital.
---