Uwerx (WERX) Predicted to Soar as Litecoin (LTC) and Stellar (XLM) are Stuck on Payments
Disclaimer: The text below is a press release that is not part of Cryptonews.com editorial content.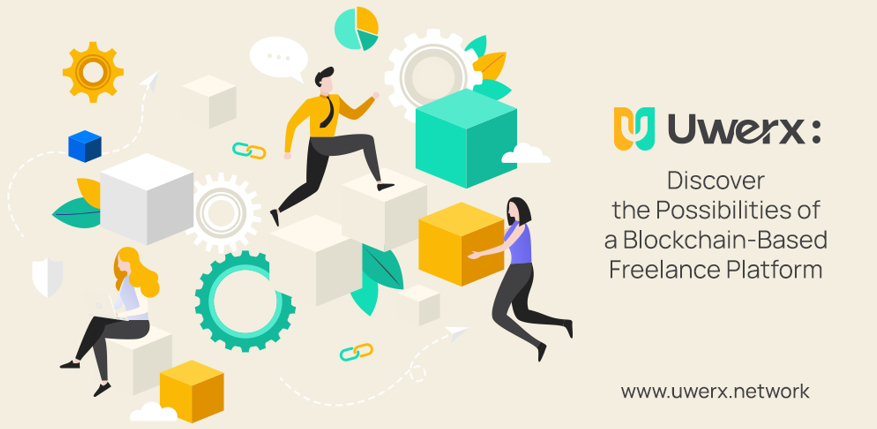 Uwerx is a new project that is seeking to disrupt the current market for freelance workers. The project can bring benefits to workers and employers alike and analysts expect big things this year.
Litecoin (LTC) and Stellar (XLM) are two projects that have been around for years but are stuck waiting for mainstream crypto adoption. Even if that happens, the projects may not be part of a new financial system.
Uwerx (WERX) Can Disrupt Freelance Platforms
Uwerx has the potential to deliver big gains for investors in 2023 and climb the ranks of the top crypto projects. Uwerx wants to disrupt the world of freelance working with a decentralized platform that can upset the current Web2 players. The project can also avoid any problems from the SEC's actions.
Even if the SEC wanted to class all cryptos as securities then new projects can simply go through the current channels. Older projects such as XRP and APE could see fines. A previous action against the BlockFi exchange resulted in a fine of $100m.
Uwerx can provide investors with peace of mind after recent InterFi Network and SolidProof audits and there is security from a lock-up period for developer funds raised in the presale. The gig economy is growing fast and Uwerx can tap into that growth to grab market share.
Uwerx will likely become a dominating force in the freelancing industry with its fundamental advantages over traditional freelancing platforms. In addition, investors can get WERX in the current token presale for only $0.0065 and look for it to climb the crypto ranks.
Liquidity will also be locked in at presale and for 25 years thereafter and contract ownership will be renounced as soon as the projects are ready to be listed in centralized exchanges.
Litecoin (LTC) Unlikely to Boom in 2023
Litecoin (LTC) has started the year with a rally as investors look for bargains. Litecoin (LTC) has been a long-running cryptocurrency that has seen many partnerships with merchants and regularly gets added to sites such as PayPal. Litecoin (LTC) has often been called the silver to Bitcoin's gold.
However, Litecoin (LTC) tends to follow the swings of Bitcoin and has yet to keep its value due to the lack of mainstream adoption of cryptocurrencies as the dominant payment system.
Litecoin (LTC) has seen a move back toward the top ten cryptocurrencies at the outset of 2022 after recently hovering around the number 16 mark and it may struggle for real gains if BTC does.
Stellar Lumens (XLM) Boosted by MoneyGram Deal
Stellar Lumens moved higher in early 2023 as the crypto market rallied. The project saw interest in late 2021 with the announcement of a new partnership with payments giant MoneyGram.
According to a report from Bloomberg, MoneyGram was set to tie up with payments blockchain Stellar (XLM) in a project that will allow customers to send and receive stablecoins via the XLM blockchain.
Denelle Dixon, CEO of Stellar Developments said: "There are billions of cash-dependent people globally who could benefit from the utility that digital assets and blockchain provide… what we're building through this partnership (is) – a service for helping them go from cash to digital assets."
Investors have an opportunity to ride the wave of adoption in Stellar with new crypto users likely being added from this deal. In the current climate, coins that have stood the test of time are still supported by investors and Stellar's name still gets interest when it announces new deals.
The coin was dragged lower in the recent bear market but has seen a rebound in 2023.
However, investors know, investing early into projects with solid fundamentals and potential for growth, is often where significant gains are made. LTC and XLM have had that opportunity but now Uwerx gets its shot.
We believe the current position of Uwerx's price at $0.0065 and the purchase bonus of 25% as well as a chance to win $5,000 presents a no-brainer for investors; both big and small.
Presale: invest.uwerx.network
Telegram: https://t.me/uwerx_network
Twitter: https://twitter.com/uwerx_network
Website: https://www.uwerx.network/
---