USDT Holders Can Now Earn 12-15% With a New Feature on Waves.Exchange
Disclosure: Crypto is a high-risk asset class. This article is provided for informational purposes and does not constitute investment advice. By using this website, you agree to our terms and conditions. We may utilise affiliate links within our content, and receive commission.
Disclaimer: The text below is a press release that was not written by Cryptonews.com.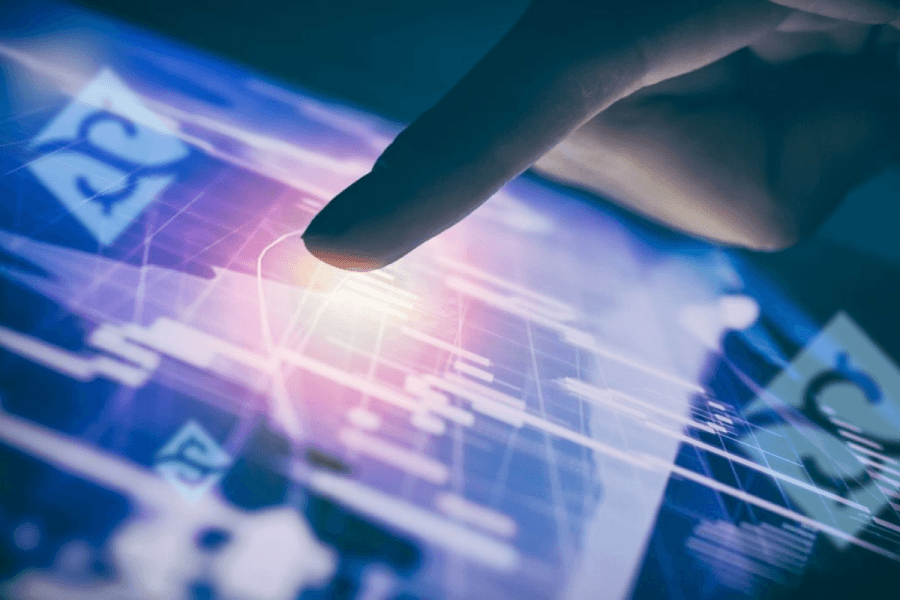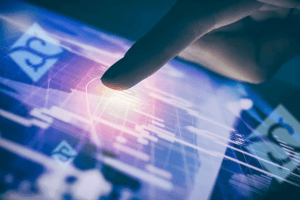 The new OTC desk on Waves.Exchange allows investors to convert their Tether into USDN stablecoins that yield 12-15% in staking rewards – and then exchange them back to USDT at a 1:1 ratio.
Expanding the range of USDT investment tools
Until recently, the main investment opportunity open to Tether (USDT) holders was lending their assets through protocols like Compound and Aave. However, lending yields a highly variable APR that can go as low as 1% and as high as 10%, depending on the current supply and demand for loans.
Another way to earn with USDT is by depositing it in liquidity pools on automated market-making protocols like Uniswap. In this case, too, the yield is very unreliable, since it depends on the pool's daily trading volume.
Since Tether is an ERC20 token on the Ethereum blockchain, it can't be staked the way PoS coins like Tezos and Cosmos can. At the same time, staking is one of the most lucrative and reliable investment instruments in crypto. Therefore, USDT holders will welcome the news that they, too, can now benefit from staking through an easy conversion scheme that involves another stablecoin, USDN.
The OTC service and USDN staking can also interest long-term BTC and ETH investors. While they wait for the price to rise, they can deposit their Bitcoins or ether in a lending protocol like Compound or Aave to obtain a loan in USDT – then convert it into USDN on Waves.Exchange and deposit the resulting USDN in staking. The resulting 12-15% gains will far exceed the borrowing interest on USDT (2-4%).
USDN: the first stablecoin to offer decentralized staking
USDN (Neutrino USD) is a decentralized stablecoin introduced by Waves.Exchange. It runs on a smart contract and is collateralized by another cryptocurrency, WAVES. A complex stabilization mechanism keeps the price of USDN pegged to USD at all times.
What distinguishes USDN from all other stable assets is that it supports staking at the algorithm level. USDN stablecoins – or rather, the WAVES coins that back them – participate in the LPoS consensus on the Waves blockchain. The resulting rewards are distributed among the stakers on a daily basis.
In the past few months, the annualized yield of USDN staking has varied between 10% and 24%. According to the Waves.Exchange analytics team, it will remain at the level of 12-15% at least until the end of the year.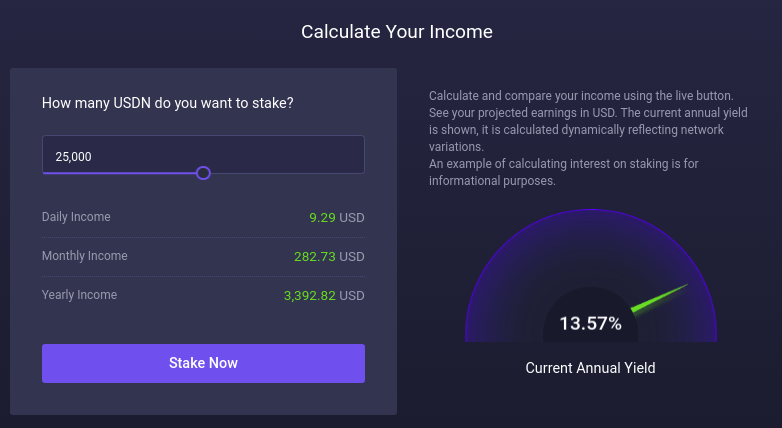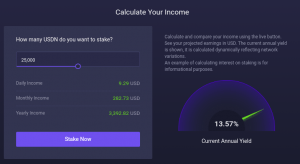 A key advantage of USDN staking is the ability to withdraw one's stake at any moment without paying a penalty. Users can buy USDN with a bank card without fees, as well as for BTC, ETH and other crypto. USDN staking has become so popular on Waves.Exchange that the stablecoin's market cap has doubled in the past 3 months.
The new USDT/USDN OTC service
The OTC desk on Waves.Exchange was designed for those Tether investors who wish to maximize their income and at the same time have ready access to their USDT at all times.
The OTC service is available for sums of $10k and above and is fully decentralized: buyers deal with a transparent smart contract, not with exchange employees. This allows to minimize the costs: the only fee that buyers have to pay is the blockchain transaction fee of circa $0.01. It means that this OTC service does not require any fees itself.
The exchange is instant, and there is no KYC. Investors can convert any amount of USDT (as long as it's above $10k) into USDN coins and immediately deposit them in staking.
Whenever the user wishes to convert the USDN and the accrued interest back into Tether, they can do so at the same 1:1 exchange rate.
For instance, if an investor stakes 10,000 USDN ($10k) for 3 months, they will earn circa $300 at the current yield rate. Exchanging the whole amount back, they will get 10,300 USDT.
The USDT/USDN OTC service will be particularly valuable for those investors who treat USDT as a long-term hedging asset to preserve their wealth. Instead of simply storing the coins or borrowing them out through lending protocols, these investors can now earn a higher yield in a completely transparent and secure way.
{no_ads}
---