US Department of Justice: Bulgarian Woman Faces Charges in Multi-Billion-Dollar "OneCoin" Crypto Scam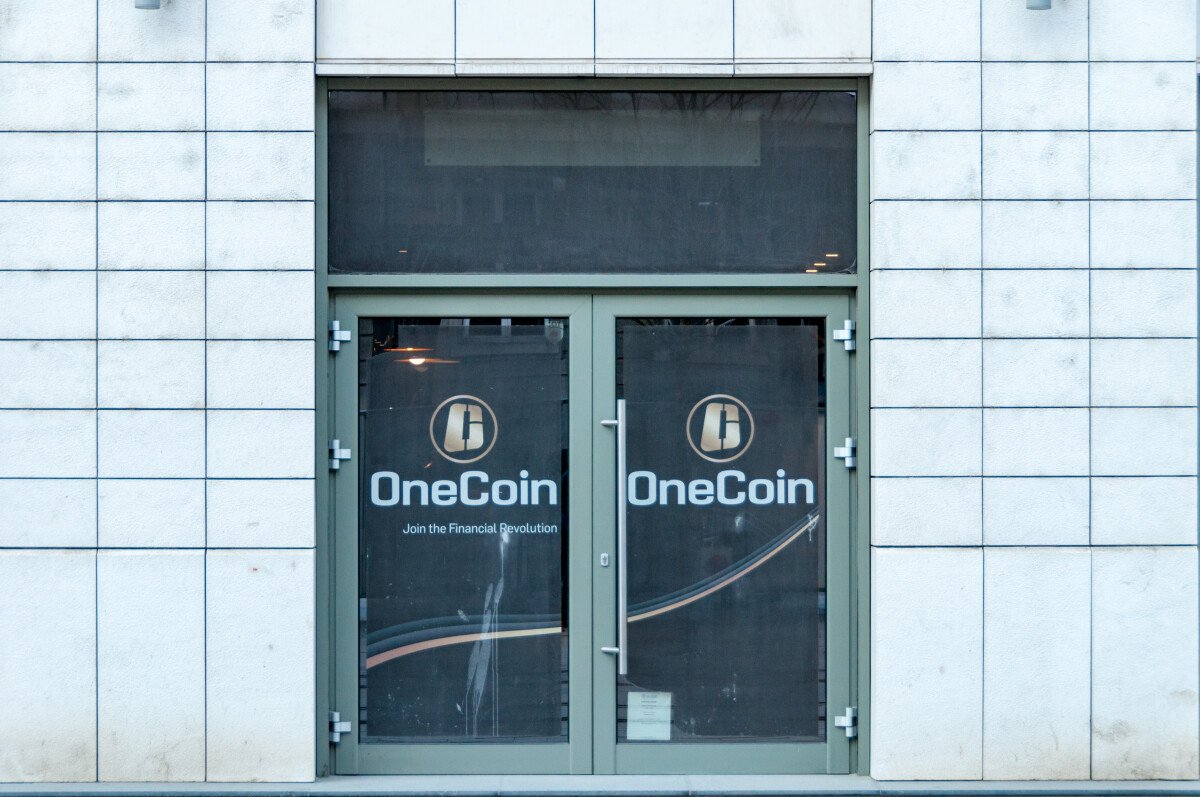 A Bulgarian woman has been extradited to the United States for her involvement in the notorious OneCoin crypto scheme.
In a recent press release, the US Department of Justice said it had filed charges against Irina Dilkinska, a Bulgarian woman involved in the OneCoin crypto Ponzi scheme.
She was extradited to the US on March 20 and will soon appear before a U.S. magistrate judge.
Dilkinska has been charged with one count of conspiracy to commit wire fraud and one count of conspiracy to commit money laundering, each of which carries a maximum potential sentence of 20 years in prison.
Dilkinska was OneCoin's "supposed head of legal and compliance for the OneCoin cryptocurrency pyramid scheme," U.S. Attorney Damien Williams said in the announcement.
The newly-unsealed charges against Dilkinska allege that she helped to create shell companies in order to launder as much as $400 million in proceeds.
She also allegedly managed property belonging to the infamous "crypto queen" Ruja Ignatova.
"Dilkinska helped perpetuate a wide-ranging scheme with millions of victims and billions of dollars in losses, and she will now face justice for her alleged crimes," Williams noted.
Furthermore, after she learned about the arrest of Mark Scott, the lawyer accused of having laundered millions of dollars for the OneCoin scam, she destroyed incriminating documents and sent another co-conspirator incriminating messages.
"As the actions announced today should demonstrate, the FBI will continue its determination to bring alleged fraudsters like Dilkinska to justice."
Set up by Bulgaria-based offshore businesses OneCoin Ltd and OneLife Network Ltd, which were registered in Dubai and Belize, investors in the OneCoin scam were promised guaranteed returns as high as 300%.
US prosecutors allege OneCoin has scammed investors across the world out of $4 billion.
OneCoin Creator Was Reportedly Killed in 2018
Ruja Ignatova, also known as the "missing Cryptoqueen," was the mastermind behind the OneCoin scam.
She was added to the FBI's top 10 "most wanted" list in July last year. At the time, a bureau notice published offered a $100,000 reward for any information leading to the arrest of Ignatova, who was charged in 2019 with eight counts, including wire fraud and securities fraud.
Until recently, she was believed to be hiding using some high-quality fake identity documents and might have even changed her appearance.
However, a report by investigative journalists in late February claimed that Ignatova was killed by a drug lord while on board a yacht in Greece in November of 2018. Ignatova's body was then allegedly tossed into the Ionian Sea off the west coast of Greece.
The revelation came after a London penthouse believed to be owned by Ignatova was put up for sale for £11 million in January this year.
---