"I am being used as a scapegoat," Former Voyager CEO Responds to CFTC Lawsuit
Disclosure: Crypto is a high-risk asset class. This article is provided for informational purposes and does not constitute investment advice. By using this website, you agree to our terms and conditions. We may utilise affiliate links within our content, and receive commission.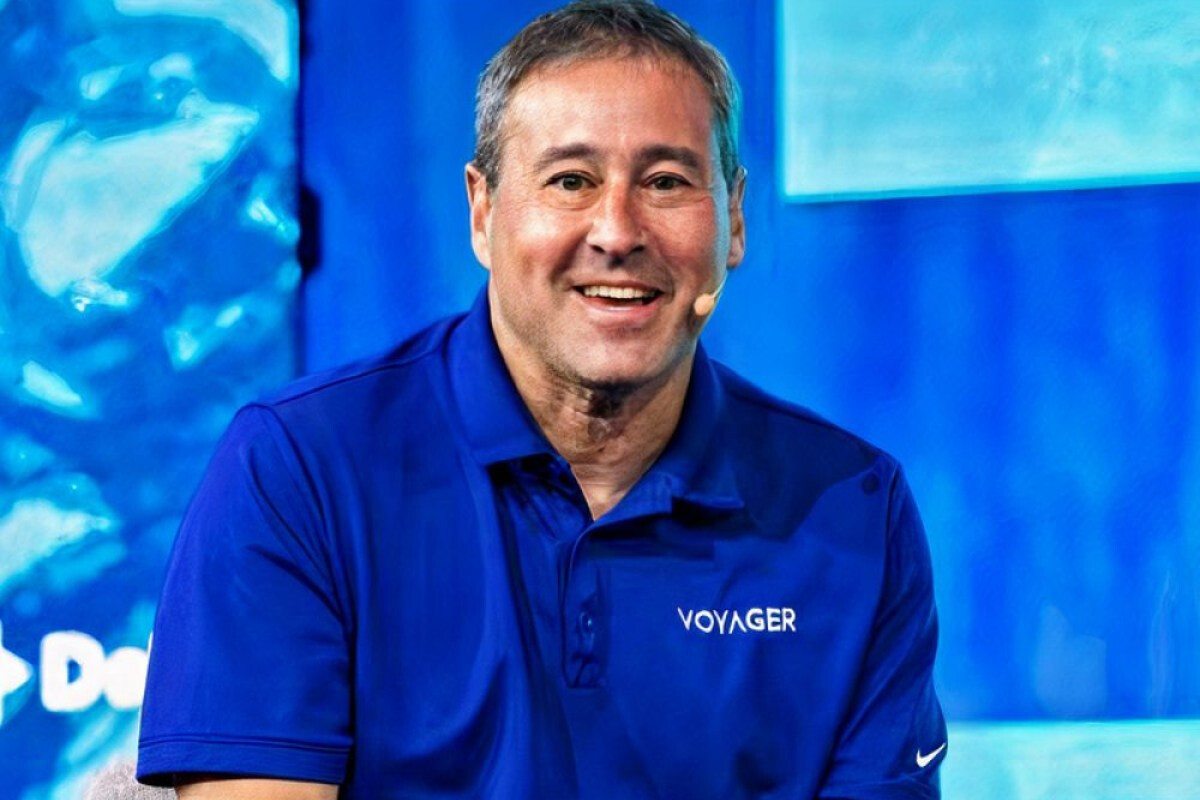 U.S. regulators have initiated legal actions against former Voyager Digital CEO and co-founder, Steve Ehrlich, accusing him of engaging in fraudulent activities and deliberately misrepresenting the level of government protections afforded to his customers.
The Commodity Futures Trading Commission (CFTC) and the Federal Trade Commission (FTC) jointly announced their actions against Ehrlich on Thursday, with the CFTC expanding its complaint to include Circle's USDC stablecoin and bitcoin as commodities.
In an emailed statement shared with CryptoNews, Ehlich said:
"The government's filed claims leave me both outraged and deeply dismayed. I am profoundly upset by the losses suffered by Voyager's customers and creditors due to the conduct of others in the crypto industry. I am currently reviewing the government's claims, but it is clear I am being used as a scapegoat for the bad actions of others."
Ehrlich Misled Customers About Voyager's Financial Stability
The CFTC's complaint alleges that Ehrlich misled customers about the financial stability of the company and conducted business without the necessary registrations.
The FTC claims that Ehrlich lied to customers that their funds were protected by the Federal Deposit Insurance Corp.
Ian McGinley, the CFTC's enforcement director, stated, "Ehrlich and Voyager lied to Voyager customers," while highlighting the risky practices that ultimately led to Voyager's bankruptcy and significant customer losses. The CFTC's suit seeks restitution, penalties, and potential industry bans for Ehrlich.
Voyager Digital filed for bankruptcy in July 2022.
CFTC Commissioner Disagrees With Agencey's Lawsuit
One of the CFTC's commissioners, Caroline Pham, voiced disagreement with the agency's stance.
She argued that the CFTC's interpretation that the company should have registered as a commodity pool operator is a misguided interpretation of the law.
Pham stated, "Such an interpretation is an overreach beyond our statutory authority and would disrupt well-established legal and regulatory frameworks for lending to institutions and consumer finance."
The CFTC used this legal action as an opportunity to clarify its stance on certain digital assets, categorizing them as commodities.
The agency mentioned that "certain digital assets are 'commodities,' including BTC, USDC, and others," aligning with previous declarations.
Voyager Prohibited From Managing Customers' Assets
The FTC has earlier reached a settlement with Voyager Digital.
The settlement permanently prohibits Voyager from managing customers' assets and imposes a suspended $1.65 billion judgment.
This judgment allows the firm to conduct its liquidation process to reimburse customers.
Samuel Levine, director of the FTC's Bureau of Consumer Protection, emphasized the significance of honest representations concerning FDIC insurance, stating, "This action reminds companies and individuals: Don't play fast and loose with claims about FDIC insurance."
The legal troubles surrounding Voyager Digital date back to its collapse in July 2022. Initially, the crypto lender attempted to secure a deal with FTX, which ultimately failed. Subsequent negotiations with Binance also fell through. Former Voyager customers now face the grim reality that they may recover no more than 36% of their assets, according to estimates.
---