Unibot Token Price Pumps 25%, Is Evil Pepe The Best Meme Coin To Watch Next?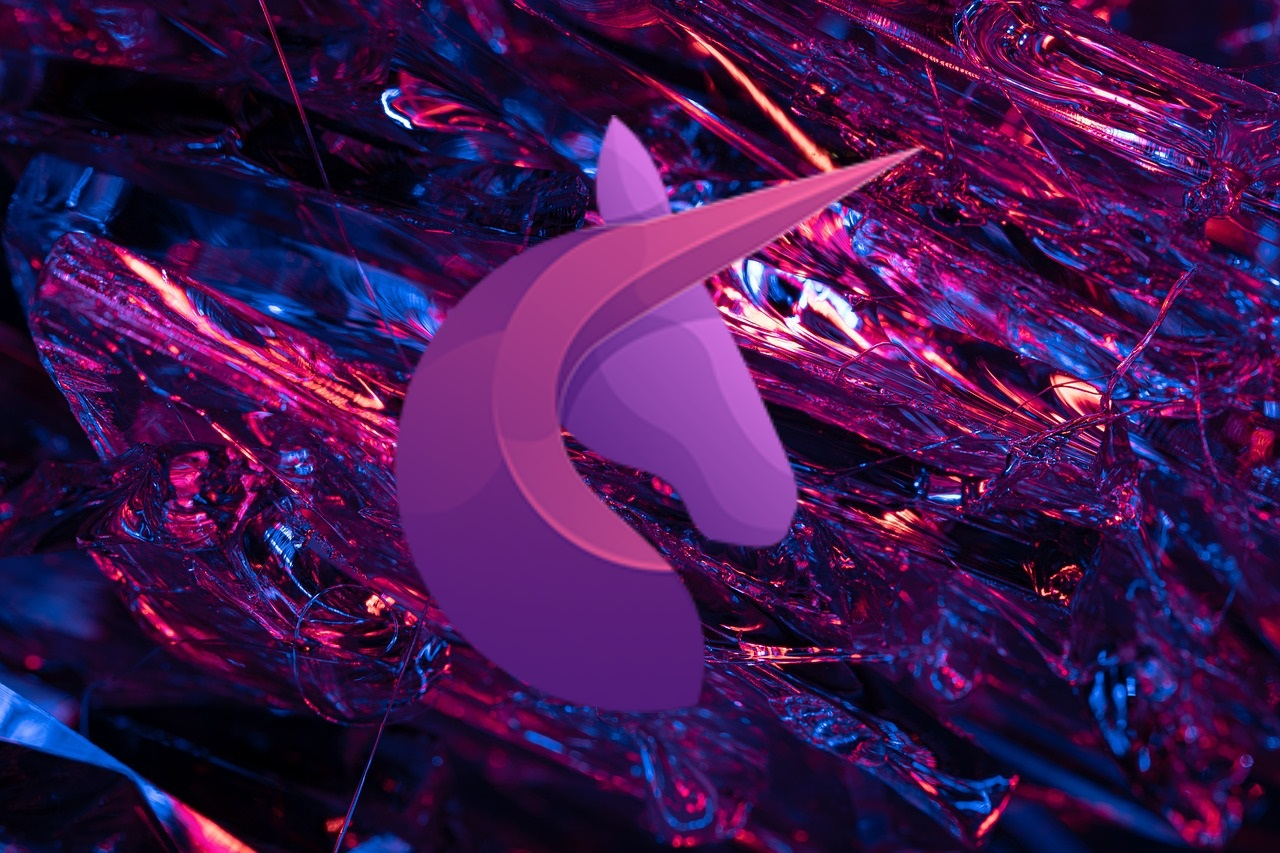 In a late-stage comeback, major DEX coin Unibot has seen a resounding +40% push over the past 48 hours, as ranks of holders continue to drive price high.
With a whopping DEX marketcap of $84m, Unibot has emerged as a premier straight-to-DEX coin in recent days - backed by impressive Telegram trading bot technology.
Unibot Pumps to $84m Market Cap
Unibot, launched in June, experienced significant volatility but was saved from a major drop by its dedicated community of over 3,000 holders. With a recent 40% surge and total growth of 570%, Unibot has emerged as a breakout meme coin of the summer.
Supported by a $3.8m liquidity lock, Unibot's upward momentum shows no signs of slowing down. While it may be too late to join Unibot's rally, other meme coins are now emerging to capture the spotlight.
Evil Pepe: Top Meme Coin's Sinister Sister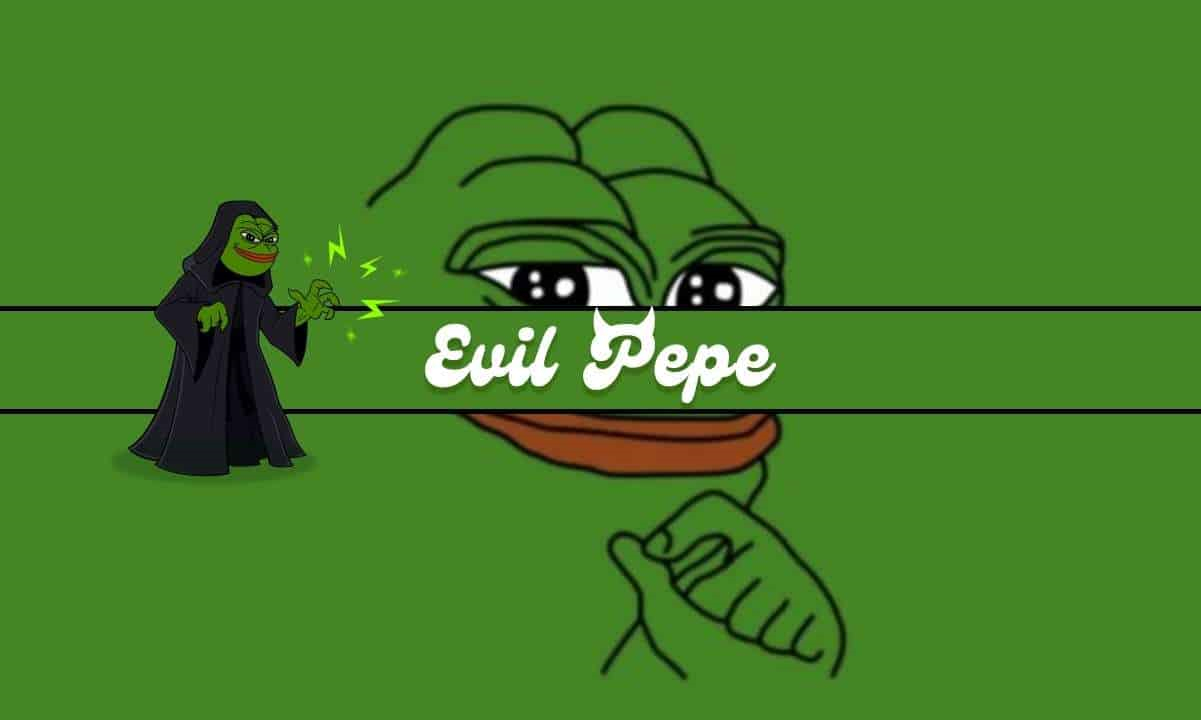 Evil Pepe Coin, an audacious derivative of the market-leading meme coin, Pepe Coin, not only rides the wave of its predecessor's success but amplifies it with a devilish twist of its own.
Enticing crypto-enthusiasts with its alluring low initial valuation of $2 million, Evil Pepe offers a lucrative opportunity to ground-level investors.
Proven teams, the masterminds behind successful meme coins like Thug Life Token ($THUG) and SpongeBob ($SPONGE), are the driving forces behind $EVILPEPE.
As a result, expectations are sky-high for the new meme coin, with projections hinting at the potential to replicate or even eclipse the success of its forebears.
But the strength of Evil Pepe Coin isn't solely rooted in the robust background of its creators.
A strategic marketing approach, encompassing influencer partnerships and targeted promotion across various social media and crypto news outlets, assures extensive visibility, a key component for its growth.
Evil Pepe's Superior Tokenomics and Community Commitment
The commitment of Evil Pepe Coin to its community is evident from its initial token offering.
With 90% of the total supply available for acquisition during the presale and a one-month lock on 10% for DEX liquidity, it reassures investors of its stability and fairness.
Evil Pepe's team bypasses the common pump-and-dump pitfalls of straight-to-DEX launches, instilling confidence in its commitment to long-term value generation.
The roadmap for Evil Pepe includes collaboration with influential meme creators and alliances with creative minds in the meme coin universe post-DEX launch.
A single presale price stage set at $0.000333 and a hard cap of $1.9 million reveals an undiluted focus on simplicity and transparency.
How Evil Pepe Brings Investor Empowerment and Future Prospects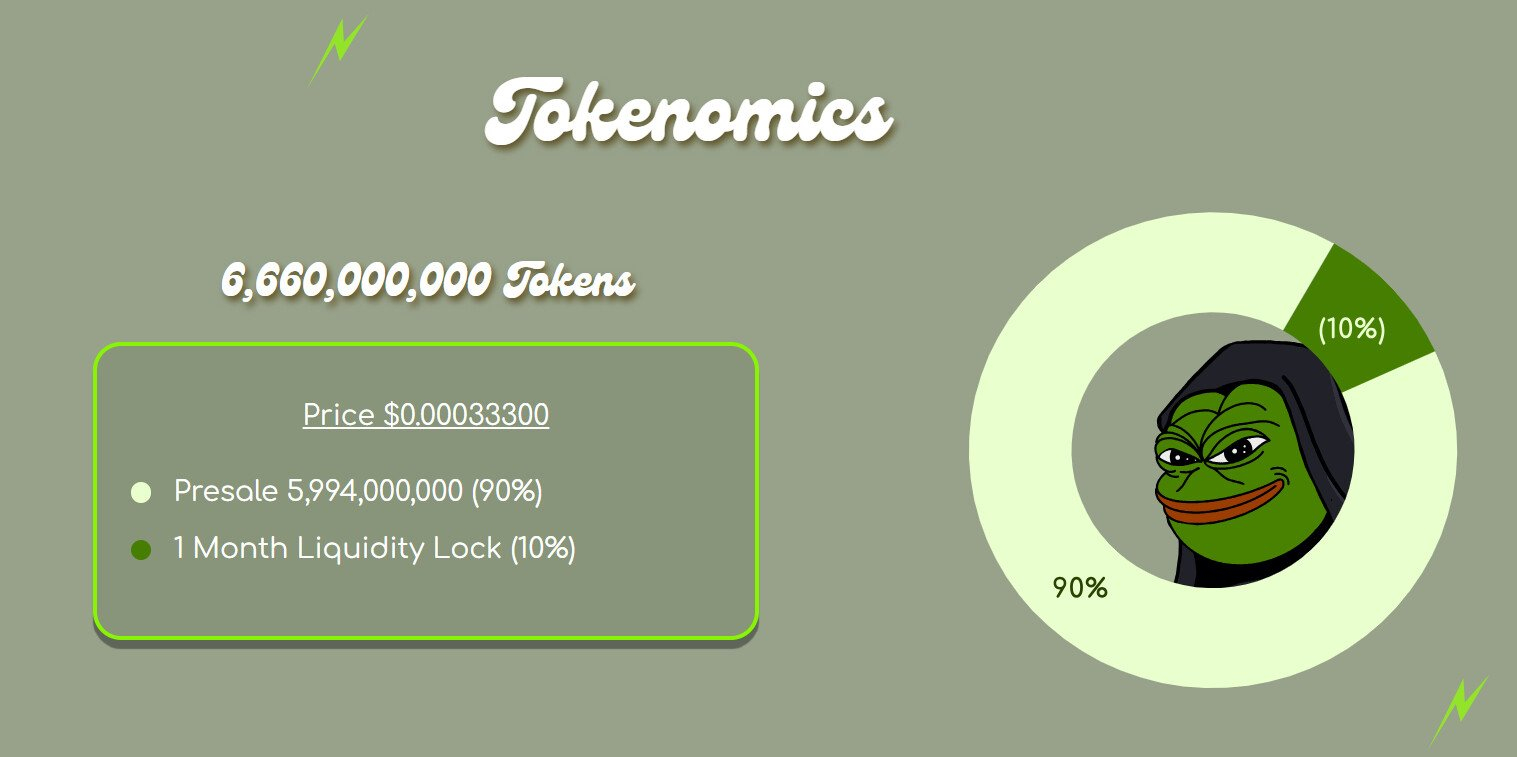 Unlike many presales that involve various stages and price increases, all $EVILPEPE tokens are offered at the same presale price.
Moreover, there are no team tokens, mitigating concerns about massive token drops from whales seeking to cash in.
The Evil Pepe Coin team has an ambitious market cap goal of $100 million, a nearly 50x leap from its initial valuation, underlining the immense growth potential of this audacious newcomer.
Even with its low initial market cap, crypto experts like Jacob Bury and Rochelle Manalo predict that the presale could swiftly garner substantial interest - they envision a scenario where the demand for $EVILPEPE could surge post-launch, potentially elevating its price.
The journey of Evil Pepe Coin starts with a listing on a decentralized exchange (DEX), a calculated move to foster community participation.
This strategy underpins Evil Pepe's vision of inclusivity, allowing broader access and participation in $EVILPEPE, this bedrock of inclusivity and community engagement propels Evil Pepe Coin's roadmap towards ambitious objectives.
Evil Pepe Coin ushers in a new era in the meme coin market - it tantalizes the cryptocurrency arena with its audacious brand and untapped potential.
The coin is currently on presale and is available at $0.000333, a tantalizing invitation to meme fans and investors seeking to make substantial gains.
Join the $EVILPEPE revolution today - it's wickedly delightful.
Disclaimer: Crypto is a high-risk asset class. This article is provided for informational purposes and does not constitute investment advice. You could lose all of your capital.
---