UK Residents Flag Privacy Concerns in Digital Pound Consultations: Bank of England
Disclosure: Crypto is a high-risk asset class. This article is provided for informational purposes and does not constitute investment advice. By using this website, you agree to our terms and conditions. We may utilise affiliate links within our content, and receive commission.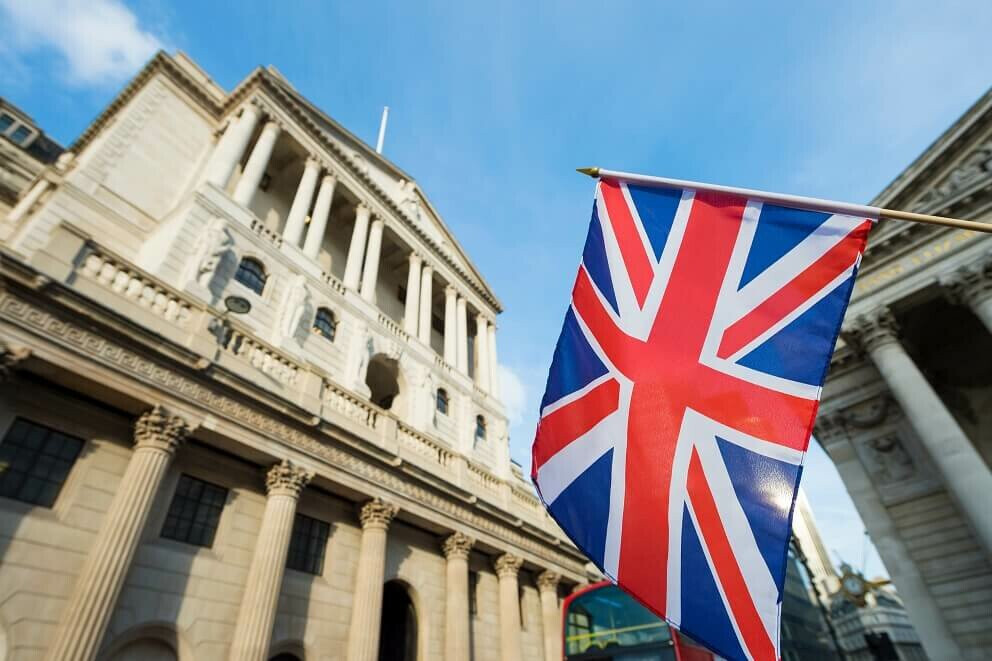 The Bank of England (BOE) says the majority of 50,000 feedbacks it received from the public consultation on the digital pound revolve around privacy and fiat scarcity concerns.
Jon Cunliffe, the bank's Deputy Governor disclosed in a speech, Money and payments: a 'black ships' moment? on Oct 26 highlighting key roles of central banks in cross-border payments, stablecoin regulations, and Central Bank Digital Currencies (CBDC).
The official stated that no formal decision has been made about the digital pound but the public consultation from February to June was needed to know the hopes and possible fears of users for a release.
Cunliffe noted that a digital pound will not expose people to unwanted privacy issues in response to widespread fears.
According to him, the consultation paper released earlier addressed these issues in the proposed model by stating that neither the central bank nor the government will have access to the data.
🤯📈 @bankofengland Explores Digital Pound for Wholesale Markets – CBDC Adoption on the Rise?

A digital version of the British pound could soon be used in wholesale markets, potentially taking the UK one step closer to a #CBDC.#CryptoNews https://t.co/Sd7ztfHgS8

— Cryptonews.com (@cryptonews) April 18, 2023
The model backs the use of private firms to handle user data modeled after the commercial banking system giving users an added privacy advantage.
"Users would have at least the same, if not greater, protection of their privacy that they enjoy today when they make electronic payments."
This model also allows private firms to handle the development of the CBDC rather than government officials determining the roadmap which will expand stakeholder participation rather than a centralized process.
Fiat scarcity and other issues

The second issue on cash concerns was also addressed by the official noting that the Government has passed legislation on the availability of fiat currency and the Bank would continue to provide the same so long as there is a demand.
On programmability, the bank is still in the process of determining key issues with stakeholders but will research and mitigate factors that are likely to create financial instability.
Still in its infancy stage, a potential digital pound is seen as a competitor for private cryptocurrencies, especially stablecoins, while anti-CBDC supporters have rejected the move.
Speaking on the growing popularity of stablecoins, he acknowledged the need for global regulations to protect investors but also added that cross-border payments are very necessary for global trade.
"The Bank expects very soon to issue a Discussion Paper setting out its proposed regulatory regime for systemic retail payment systems using stablecoins. I am not able to set out the proposed regime in detail today," he added.
Global privacy concerns

The UK is not the only jurisdiction faced with privacy concerns as it can be seen in most countries floating digital currencies.
Recently two European Union privacy agencies, the European Data Protection Board and the European Data Protection Supervisor released a joint statement on the Digital Euro draft adding that some provisions give authorities access to a wide range of user data.
🇪🇺 Europe's Data Agencies Express Concerns Over Privacy Standards with The Digital Euro

The European Union data protection agencies have flagged possible areas concerning user privacy exposures of the proposed digital euro.#CryptoNewshttps://t.co/7ngLjFXP45

— Cryptonews.com (@cryptonews) October 18, 2023
In the United States, anti-CBDC backers have criticized similar plots in the country calling it an attempt by authorities to spy on citizens and control them accordingly.
Florida Governor Ron DeSantis has pledged to end the war against cryptocurrencies and banned CBDC in the state.
---