Top Meme Coin Prices Falter But Sonik Coin Powers Past $300k in Presale, Less Than 14 Days Left to Go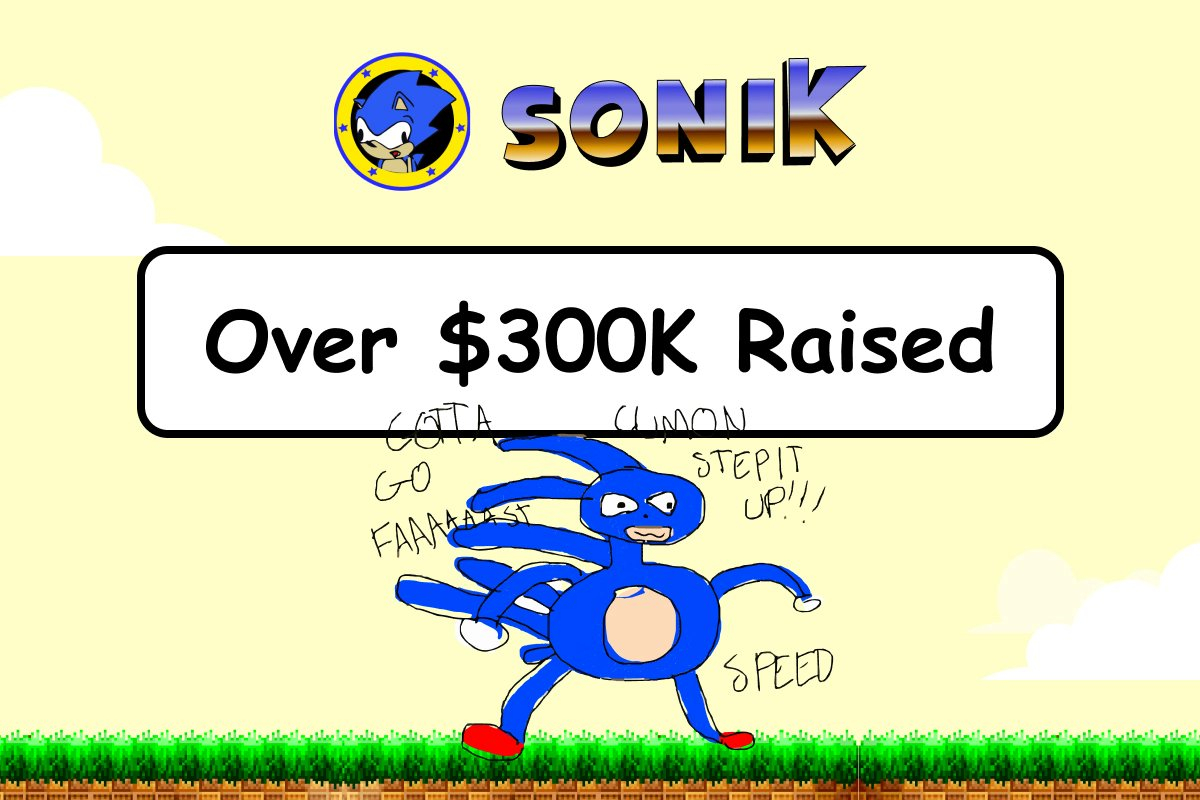 Tuesday, August 22, 2023 – While top meme coin prices are faltering, new kid on the block, Sonik Coin, has raised more than $300k from investors in its goal of becoming the fastest crypto ever to reach a $100 million market cap.
Although not affiliated with Sonic the Hedgehog, Sonik coin is inspired by the meme and its iconic status in the cultural gaming-internet zeitgeist. Its presale has raised $307,659 at the last count – there are now less than 14 days to go before the presale ends.
All meme coins seek to harness their viral potential, and in that regard, $SONIK has the chops to succeed, as indicated by the enticing website art.
Viral $SONIK is a stake-to-earn meme coin – 11 billion tokens deposited into staking smart contract
However, $SONIK is a meme coin that also offers token holders the tangible certainty of earning staking rewards. All token holders need to do to benefit from SONIK's stake-to-earn utility is deposit into the staking smart contract.
Many early buyers are putting their funds to work immediately by choosing to 'buy and stake' their newly purchased tokens, even before the presale has ended.
According to the data shown on the Sonik staking dashboard, 11,434,202,900 tokens have so far been staked, of a total token supply of 299,792,458,000.

$SONIK's total token supply figure might appear strangely random at first glance, but upon closer inspection, you might remember from high school that 299,792,458,000 meters per second is the speed of light.
Fifty percent of the total supply is allocated to the presale, 40% to staking, and 10% to exchange liquidity.
Doing the math, it means 7.6% of the total presale token allocations have already been staked. The project seeks to raise $2,098,547 at a token price of $0.000014.
Sonik is selling out 'much speedy', so don't miss out on yield and price appreciation
The current raise total of $307k represents 14% of the hard cap goal, which means that more than half of the buyers at this stage are staking their tokens, demonstrating the attractiveness of the yield potential of the project.
At the current rate, the presale could be sold out by next week, so prospective buyers need to be 'much speedy' in their decision-making, as Sonik lingo would have it.
Stakers' tokens are locked into the smart contract for at least seven days after staking. Staked tokens earn yield for as long as they are staked.
There is no need to set the period you wish to stake for in advance. Instead, just withdraw from the pool at any time after the seven-day minimum lock period.
$SONIK staking rewards are distributed at a rate of 9125 $SONIK per Ethereum block over a period of four years. How much is earned depends on the percentage of the staking pool owned and how long tokens are staked for.
Along with the passive income earnings from staking, investors will also benefit from capital appreciation when the coin price rises, which, in turn, magnifies the value of the staking rewards.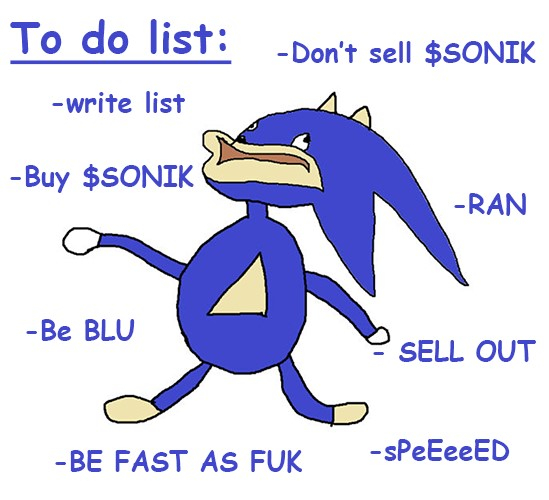 'He can really move' – SONIK could be the next $PEPE
Because of its low market capitalization of $2,098,547, the potential upside for Sonik coin is greater. A move from $2m to 100m would require a gain of 4,665% which is well within the bounds of possibility for a meme coin like $SONIK.
By way of comparison, meme coin sensation PEPE, from its all-time low to its current price of $0.000001084, has returned 3,825% – an increase of 38x.
Making a $1,000 investment in $SONIK could pay off handsomely, perhaps returning as much as $50,000 or even $100,000 if Sonik pumps 50x or 100x for its presale buyers.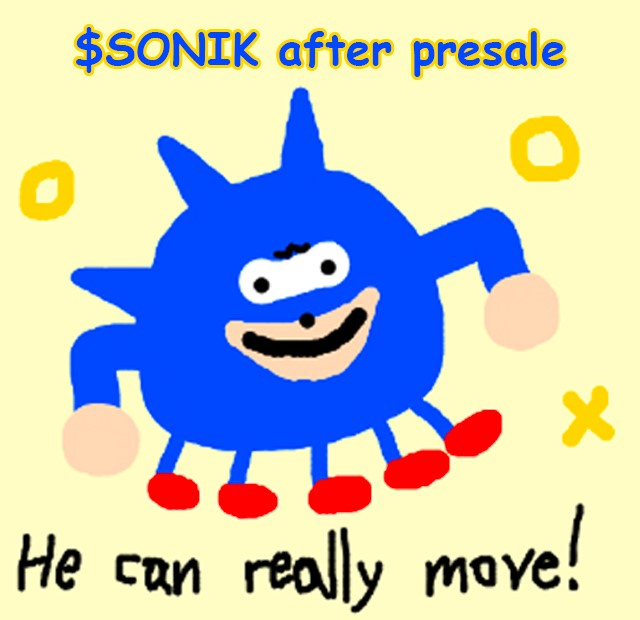 The highly meme-friendly characters shown on the website provide a feel for the endless fun artists will have with Sonik and friends.
Although it is hard to put an exact figure on how high Sonik coin could go, its staking feature means when it does launch on exchanges such as Uniswap, the selling pressure will be muted.
Staking mitigates the effect of a coin being dumped at launch by short-term buyers to the detriment of those committed to the project's long-term potential.
A number of coins have launched recently with a similar staking model to $SONIK, and all are continuing to make money for their investors. BTC20 and XRP20 are two such coins, both of which are trading in the green since launch and earning yield for their stakers.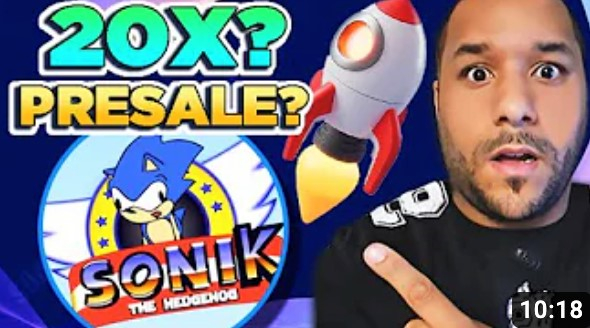 🔥 This COIN Is Launhing SOON! Can It 20X At LAUNCH?? (URGENT)
YouTube crypto analysts predict $SONIK gains of between 10x and 100x
YouTube crypto analysis channel Crypto Gains, with 107k subscribers, thinks Sonik coin could be the next PEPE and 20x after launch.
IN A RECENT VIDEO, Crypto ZEUS told his 66k subscribers that he also sees PEPE-like potential for SONIK.
Meanwhile, French-speaking YouTuber Crypto Tony reckons Sonik coin could be a 100x opportunity for investors.
And presale analyst specialist Jacob Crypto Bury is predicting a 10x price pump for $SONIK.
The marketing reach goes beyond financial influencers on YouTube. The coin has been mentioned on various top crypto sites, including Cointelegraph, CryptoPotato, CoinGape, Inside Bitcoins, and Finbold.
Stay up-to-date with Sonik news and be the first to know when it lists by following the X (formerly Twitter) account and joining the Telegram group.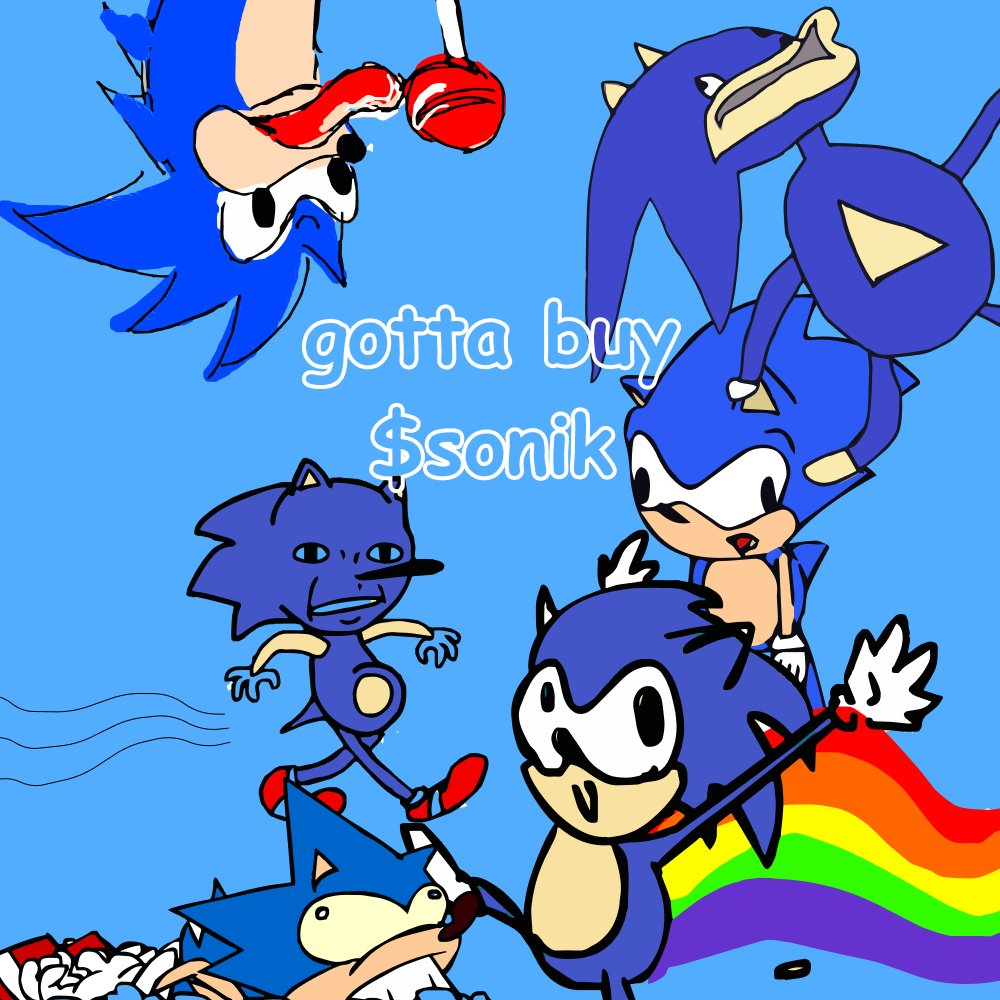 Sonik Coin targets Asia crypto audience where Sonik is super popular
$SONIK's viral potential is boundless, and it is easy to see how it could be the source of endless fun for the meme creators the project employs.
But the project is also marketing the coin to a Japanese and broader Asian audience, where the meme's popularity is unrivaled.
With that strategy in mind, the Sonik coin website has been translated into Japanese, Chinese (Simplified and Traditional), Korean, Thai, Vietnamese, and other major languages.
$SONIK smart contract is audited and secure
Also, as earlier promised by the project team, the smart contract has been audited, and the report published, which you can see on the website.
Security of your crypto investment must be a top priority, so it is good news that this project takes protecting your funds seriously.
There are no dubious backdoors in the code that can restrict trading by blacklisting addresses or enabling the minting of more tokens at a later date to dilute the value of existing holdings.
Audits also speak to the professionalism of the team. In stark contrast to many meme coins being launched that never submit their code to audits. As good as sites such as DEXTools are at providing access to third-party automated audits, it is not the same as a security company's coders going through each line of code.
How to buy $SONIK
Sonik is a fair presale. Fifty percent of the total token supply is allocated for sale to the public, and there is no team allocation.
To buy at the presale price of $0.000014, connect your wallet at the Sonik website to make your purchase – but you 'gotta go faster' to ensure you don't miss the boat.
Buyers will need ETH or USDT to purchase the tokens. After the presale ends, Sonik coin will list on the Uniswap decentralized exchange.
To find out more about the project, read the Sonik coin whitepaper.
Disclaimer: Crypto is a high-risk asset class. This article is provided for informational purposes and does not constitute investment advice. You could lose all of your capital.
---