Tony G Joins F1® Delta Time Blockchain Revolution, Announcing 'Super Fast' Team
Disclaimer: The text below is a press release that was not written by Cryptonews.com.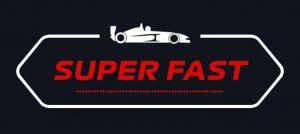 Vilnius, Lithuania, 9th November 2020: Politician, poker player, businessman and blockchain enthusiast Tony G (Antanas Guoga) has announced 'Super Fast,' a virtual racing team for F1® Delta Time, a high-octane racing game powered by blockchain technology. Unlike traditional racing games, F1® Delta Time offers innovative blockchain functionalities including content tokenisation, staking, play-to-earn, and true digital ownership. F1® DeltaTime is created by leading games developer and publisher Animoca Brands, who is also the developer of the motorsport-specific REVV Token.
F1® Delta Time is an official F1® licensed blockchain-based game that utilises the ERC-721 and ERC-20 standards on the Ethereum blockchain. The game centres around the collection and trading of unique cars, drivers, and components - all of which are non-fungible tokens (NFTs) based on the ERC-721 token standard.
The REVV Token (REVV) is the ERC-20 utility token that serves as the primary currency in motorsport blockchain games by Animoca Brands. REVV is designed to enable true digital ownership of game assets, giving players freedom and control over in-game content. Participating games include F1® Delta Time, an upcoming blockchain game based on MotoGP™ (initial features releasing in Q4 2020), and another game based on Formula E. REVV is currently listed on multiple exchanges and can be obtained from its website at www.revvmotorsport.com.
Commenting on his newly established team, Tony G said: "Some will think that this project is very unusual for me but I am attracted by its forward-thinking approach. I have set up my own racing team called Super Fast Tony G, and I am in it to win. I invite you to join me and my teammates as we race in F1 Delta Time. It's still early days, but we are already making serious progress in the time trials."
He continued: "I am working on putting together a front of the grid team just as if it were a real F1 team, and our race performances are already generating returns. I think this game is highly appealing to poker players, traders, strategic thinkers and obviously F1 fans too. Thus far my Super Fast team is doing well but I expect it to become even faster in the near future."
Winners of races and tournaments in F1® Delta Time can receive prizes consisting of REVV tokens as well as ether, providing them with opportunities to play-to-earn.
In addition to prize rewards for strong performances on the track, players of F1® Delta Time are also able to passively generate rewards. The staking features of the game enable owners of car NFTs to earn REVV by staking their NFTs for periods of time. The amount of REVV earned by staking is determined by the length of time staked and the rarity of the NFT, with rarer items generating greater returns. More information about staking is available at: https://f1deltatime.medium.com/f1-delta-time-all-about-staking-96b2f1f5d304.
Tony G is well known in the blockchain community as an innovator who established the Blockchain Centre in Vilnius in 2018. The Centre is a global hub for blockchain-related services with an additional focus on community building and education. To find out more about Tony G's car and progress see: https://t.me/SuperFastRacing.
Contact: Warren Lush [email protected] +447947307899 Twitter: @warrenlush
---