Toncoin Soars Past Skeptics with 40% Jump! Which Projects Are Next Up?
Disclosure: Crypto is a high-risk asset class. This article is provided for informational purposes and does not constitute investment advice. By using this website, you agree to our terms and conditions. We may utilise affiliate links within our content, and receive commission.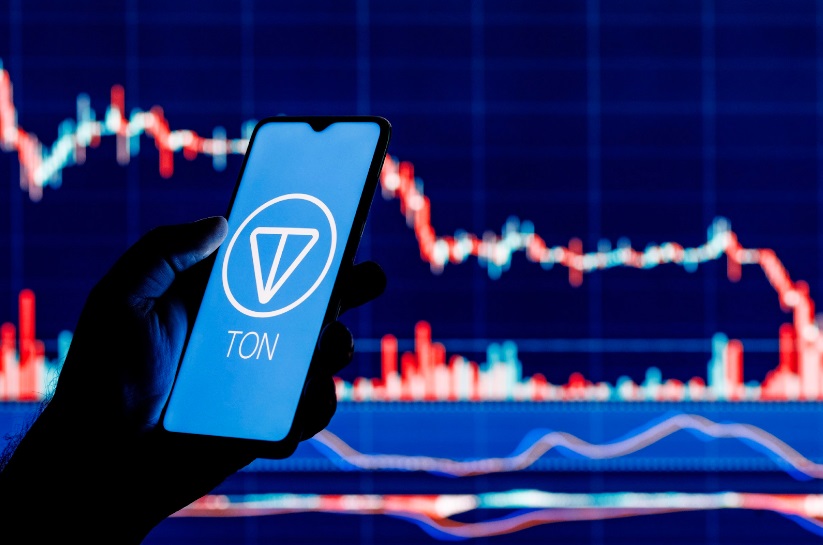 Toncoin ($TON) defied the cynical market cycle with a major bullish price rally, shocking skeptics. The token soared by an impressive 40% within a week, and more than 80% over the past month. This price surge pushed $TON into the list of the top ten cryptocurrencies by market capitalization. The project's outstanding performance has excited traders as they anticipate other projects ready to explode. Domini.art ($DOMI) and Polkadot ($DOT) are two rising stars whose unique offerings have garnered investor interest.
Domini.art is a blockchain ICO that fuses art and finance to generate substantial income for investors. The project improves traditional art ownership by providing affordable investments in high-end blue-chip art pieces. Polkadot is a project that leverages parallel blockchains to foster secure, speedy, and efficient communication between blockchains.
This article discusses why Domini.art and Polkadot are the next projects to explode following Toncoin's price soar.
Domini.art's ($DOMI) Investment Protocol Offers Huge Returns On Investment
When it comes to building sustainable and long-term wealth, most assets in the crypto market need to catch up in terms of stability. Domini.art is the best cryptocurrency for new and seasoned investors who want to generate huge returns and expand their portfolios. The project provides fractional investment in prestigious artworks through its premier art marketplace.
$DOMI is the revolutionary token that transforms art from being a luxury for a privileged few. Domini.art's inclusive art investment mechanism is the primary feature that positions the project for an imminent price explosion. Domini.art utilizes blockchain technology and tokenizes artworks into NFTs auctioned on the platform's popular NFT marketplace. The fractionalized art pieces are secured and stored to preserve the value of the assets.
Institutional investors seeking the best cryptocurrency to enjoy sustained price stability are flocking to the $DOMI presale. The ongoing presale is in stage one with a price of $0.002625. With more than 36 million $DOMI tokens sold, which is over 42%, the presale has proven investor's interest in the token's solid foundation. This blockchain ICO solves the problem of illiquidity in traditional art investments by allowing investors to sell their ownership stakes in artworks through the Domini.art marketplace.


Polkadot's ($DOT) Advanced Technology Provides Seamless Interactions Between Blockchains
Polkadot is a decentralized protocol that allows distinct blockchains to communicate easily without a third party. The $DOT token is used for staking and as a governance token for the project. Users can participate in the platform's development and earn income by staking their tokens.
$DOT was introduced by Gavin Wood, Ethereum's co-founder, in 2020, and since the project's release, it has gained significant attention in the market. Polkadot gives investors better flexibility and control over their transactions. Investors seeking secure crypto projects have recognized $DOT's potential for a surge in demand.
Toncoin's ($TON) Offering Traders An Advanced Staking Mechanism
Toncoin investors are overjoyed as the asset's price has skyrocketed over the past few days. The project has witnessed a 40% price jump in just seven days, and in just 30 days, $TON has surged by about 70%. This price increase is an impressive feat that has got investors talking.
$TON is a blockchain project that provides scalable, secure, and speedy transactions for its users. The project can handle millions of transactions per second and operates a Proof-of-Stake (PoS) consensus mechanism. Toncoin's achievements have boosted investor confidence as crypto enthusiasts look forward to more improvements on the platform.
Conclusion
Despite the criticism from skeptics, Toncoin's rapid price increase renewed investors' hope in the crypto market. Despite the adverse market conditions, the token's bullish performance has traders looking for the rise of other promising assets. Domini.art and Polkadot's unique stance and sophisticated environment set them up for a meteoric rise.
Domini.art's popular NFT marketplace is a goldmine for investors who want to take advantage of the potential of high-end art pieces. Because of the historical value of art, Domini.art is an appealing option for crypto whales who seek top-notch opportunities. Investors who don't want to miss out on $DOMI's massive ROI post-launch rush to the presale. Buy $DOMI now!
Learn more about $DOMI here:
Visit Domini.art Presale | Join the Community
---