Is THORChain Going to Zero? RUNE Price Drops 10% Overnight and This New Meme Coin Just Secured $275,000 in Funding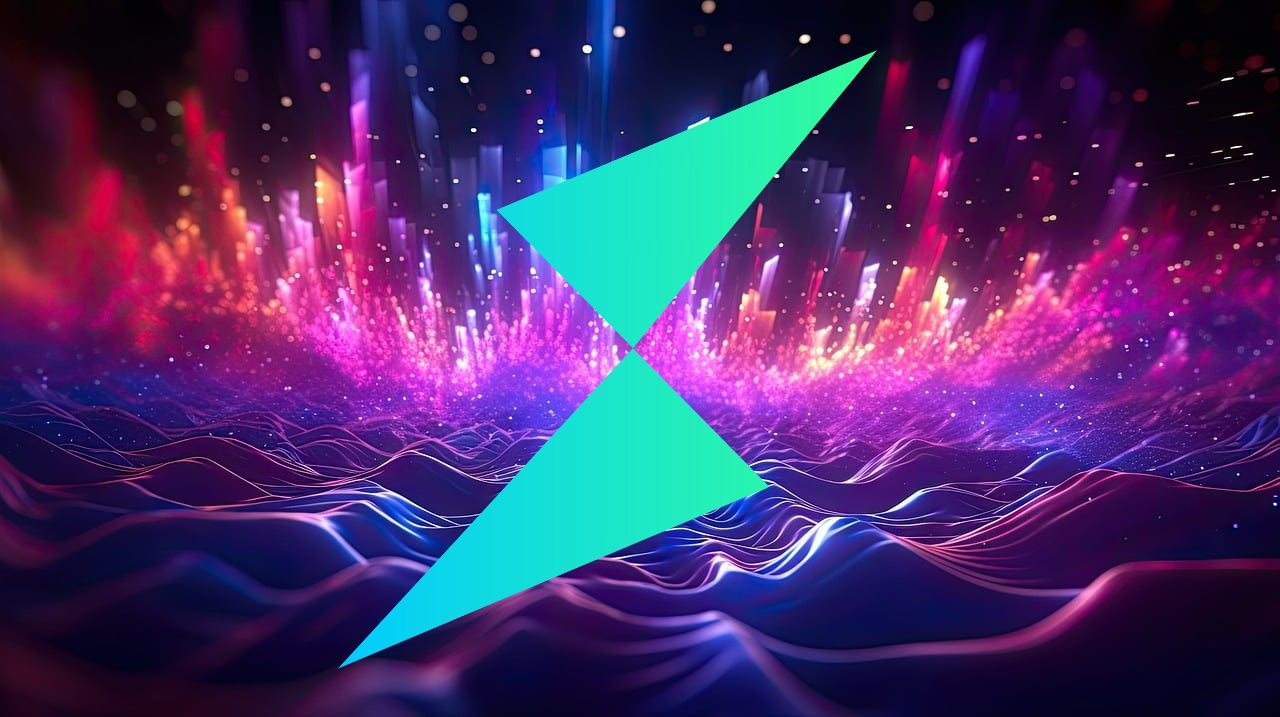 Leading DeFi bridge THORchain (RUNE) has entered major retracement following a sensational rally that swept markets - but with worried bag-holders asking whether THORchain is going to zero, let's dig into RUNE price analysis and find out what's going on.
The retracement move comes amid jaw-dropping performance by native RUNE token over the past two months, which has seen an impressive +154% rally since June 14.
Better yet? The pump comes amid a favorable time in THORchain tokenomics, with large swathes of supply currently in circulation and the slow onset of deflationary dynamics afoot.
This is because THORChain uses native RUNE token as over-collateralization for each of its liquidity pools, meaning that the bigger its pools become, the more RUNE has to be locked up - reducing supply and inducing upside moves.
RUNE Price Analysis: Is THORchain Going to Zero?
Amid the -16% retracement move, THORchain is still trading high in the channel, at market price of $1.67 (a 24-hour change of -3.01%).
Retracement was triggered by rejection from a ceiling of resistance around $2.00, which stopped the RUNE moon-shot in its tracks at $2.01 on August 19.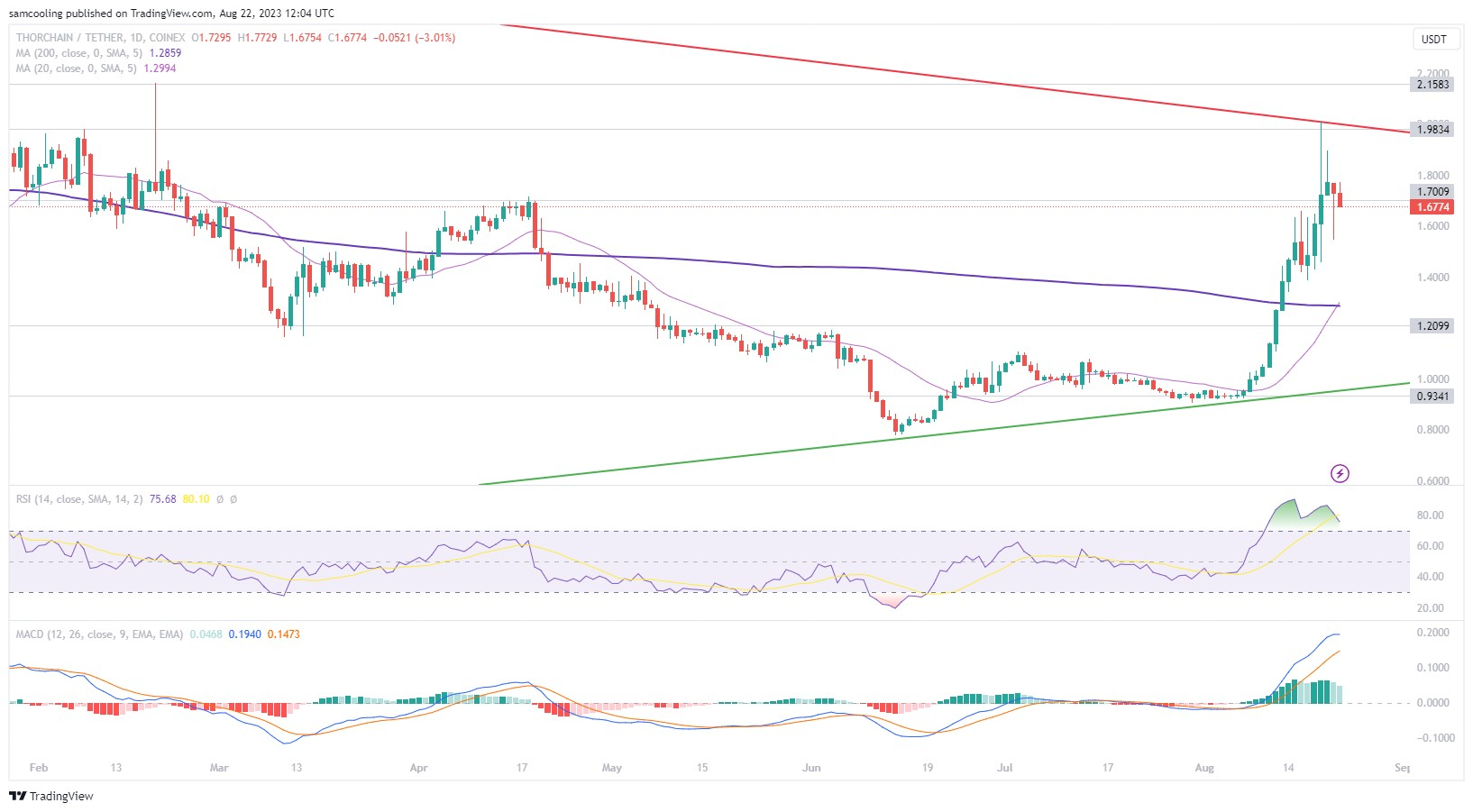 The impressive local high came after RUNE fired-up off strong footing from the 20DMA on August 8.
Despite the downside price action, moving averages provide a lot of reasons to be cheerful, with the ascendant 20DMA rising up to overtake the 200DMA in a so-called 'Golden Cross' pattern - which indicates the onset of a long-term bull market trend.
With moving averages showing no signs of slowing down following the seismic price action, attention shifts to the retracement move which appears remarkably well-defended around $1.70 (a price level that provided a significant degree of historical support in April 2023).
However, THORchain's RSI indicator remains casting a shadow over price action, with the key indicator still displaying a substantial overbought signal at 75.
The MACD provides contrast, still showcasing a bullish divergence at 0.0463 in the aftermath of the rejection.
With the technical structure looking well-defended and strong in light of the golden cross, it seems likely RUNE will continue to rally as soon as the RSI is relieved.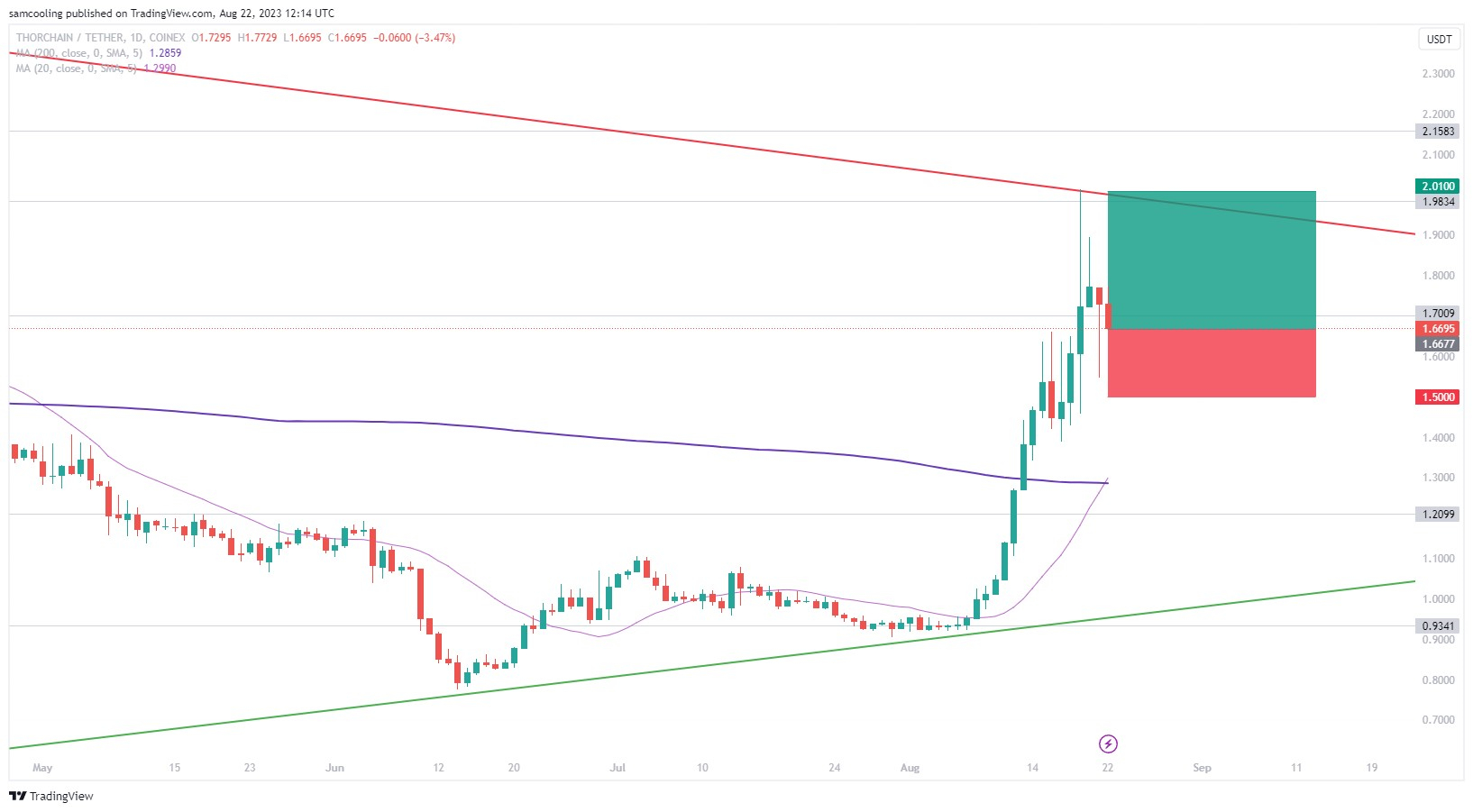 To the upside, RUNE is still targeting the local high at $2.01 (a possible +20.5% move).
While to the downside, risk reflects the possibility of a drop to a lower support level at $1.5 (a potential -10% tumble).
This leaves RUNE with a strong risk: reward ratio at 2.04 - suggesting a positive outlook for THORchain on the short-time frame.
However, while THORchain remains in retracement, smart money have begun rotating capital into a lucrative meme coin play targeting $100m market cap.
Sonik Coin Skyrockets Towards 100M Market Cap Target as $300,000 Raised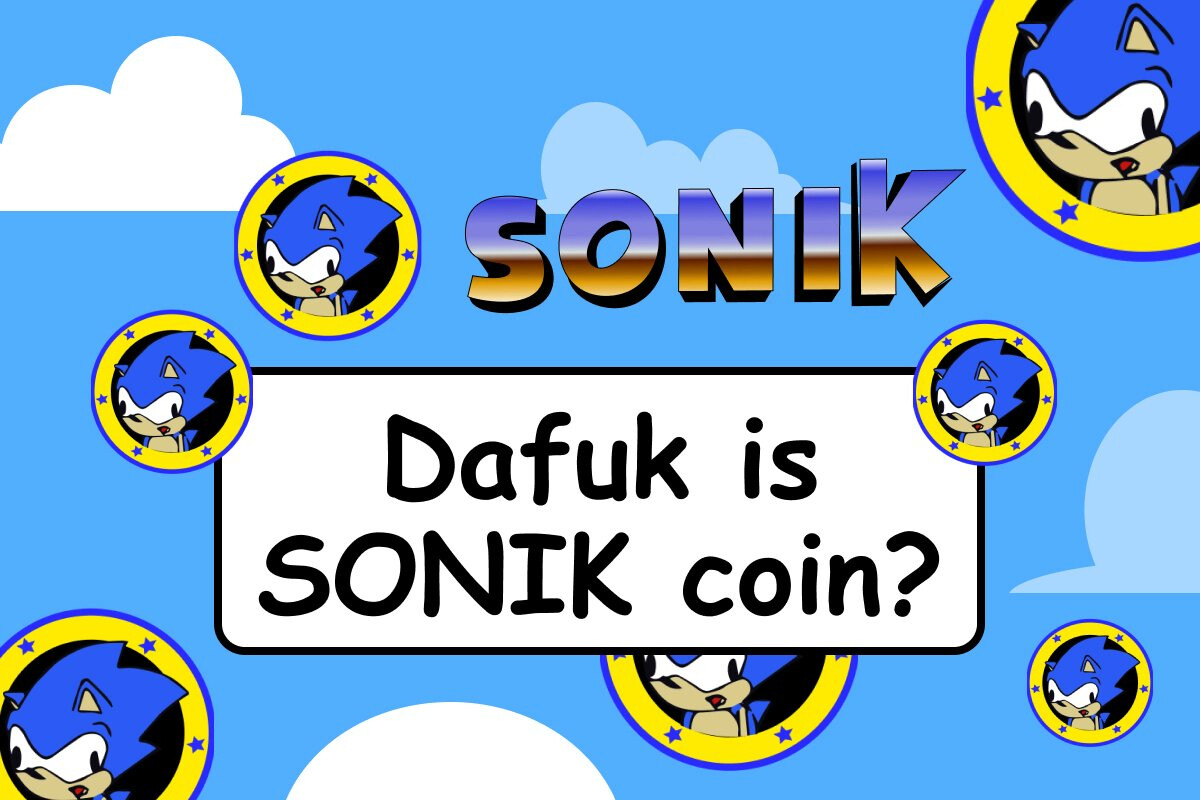 Sonik Coin ($SONIK), which is not only making waves in crypto markets, but also racing - with the audacious goal of being the fastest token to hit the $100 million market cap.
And given the current trajectory, this aspiration may soon be a reality - as this rockstar presale has surged to a jaw-dropping +$250,000 raised in less than a week.
But what has got markets so excited about the unlikely Sonik coin? The answer is in the APY - let's dig down into this further.
Sonik Presale 'Gotta Go Fast' as Project Accelerates Towards Top-Tier APY

An intriguing 50% of the mammoth 300 billion $SONIK supply has been allocated for early investors, making it a limited-time golden opportunity.
With each token priced at a meager $0.000014, enthusiasts have the perfect entry point, especially before its much-anticipated debut on Uniswap post-presale.
This decentralized exchange is a powerhouse, and $SONIK's presence there will undoubtedly amplify its visibility manifold.
But Sonik Coin is more than just another meme coin, the staking APY of an astounding 4,300% speaks volumes about its potential returns.
Staking not only adds an avenue for passive income, but its inclusion also showcases the team's commitment to longevity and stability.
The idea? By staking, holders are encouraged to hold onto their tokens for more extended periods, thus mitigating volatile price swings and cementing a firm foundation for steady growth.
Now, let's talk about $PEPE, Pepecoin's astronomic growth—delivering jaw-dropping returns of over 10,000% to early backers— has set a precedent.
Given $SONIK's innovative staking model and the infectious enthusiasm around its branding (a nod to the ever-popular Sonic the Hedgehog), it's poised for a similar, if not more impressive, trajectory.
The transparent, community-centric vision of the Sonik Coin's founders, paired with its tantalizing staking rewards and the buzz it has already generated, sets it apart in a sea of meme coins.
Check out the Sonik Telegram and Twitter here.
If history and market patterns tell us anything, the early bird catches the worm. Or in this case, rides the supersonic wave.
Disclaimer: Crypto is a high-risk asset class. This article is provided for informational purposes and does not constitute investment advice. You could lose all of your capital.
---