The Sandbox, Solana and Cardano See Growth Slump while Galaxy Fox Surges
Disclosure: Crypto is a high-risk asset class. This article is provided for informational purposes and does not constitute investment advice. By using this website, you agree to our terms and conditions. We may utilise affiliate links within our content, and receive commission.
Disclaimer: The text below is an advertorial article that is not part of Cryptonews.com editorial content.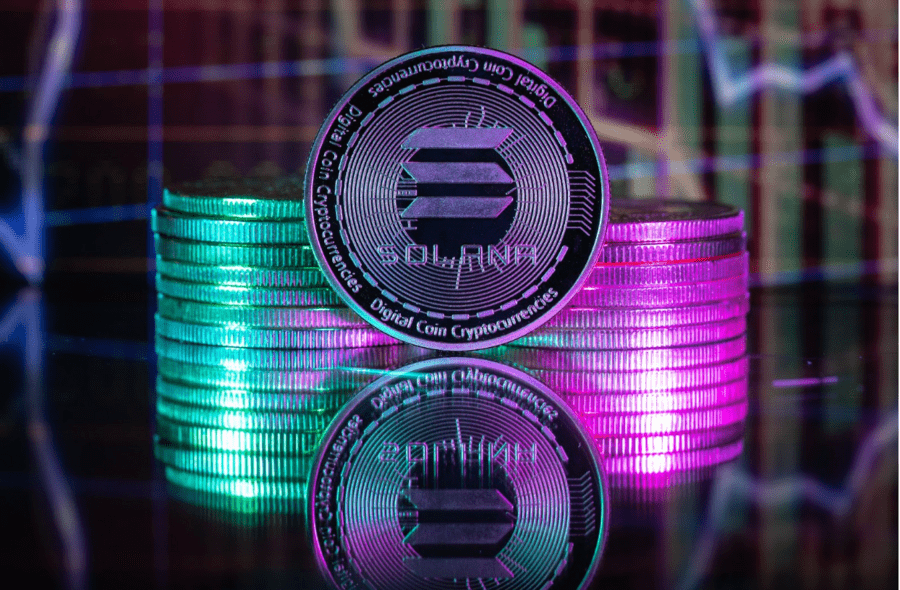 Crypto investors and traders know how volatile the market can be, that's why they keep a close eye on the latest developments surrounding not only the coins they own, but also those they think are a good crypto to buy. Two stories that have caught the attention of the crypto community recently are the slump being experienced by The Sandbox, Solana, and Cardano, and the surging success of Galaxy Fox ($GFOX). This article takes a closer look at these developments.
Cardano, Sand Box, and Solana are Losing Momentum

The Sandbox ($SAND) had a promising kick-off in early 2023, but later on, it started losing momentum. This was partly caused by the uncertainty that loomed over the crypto market. By October 2023, $SAND's price had reduced by roughly 70% since its peak in February. A look at the $SAND's price movement has shown that while it was able to climb back from its October decline, its ascent has slowed down in mid-November.
Like The Sandbox, Cardano ($ADA) – a public blockchain platform – also faced some major drawbacks. It also had a promising start in 2023, until it became embroiled in the issues between the US Securities and Exchange Commission (SEC) and major crypto exchanges such as Binance. This largely impacted $ADA's price, resulting in a crucial decline of approximately 30%. It wasn't until the latter part of October that $ADA started to recover; unfortunately, it seems to have hit a plateau recently, resulting in a loss of momentum.
Solana ($SOL) faced a similar fate as the other two, but its period of stagnation was much longer. For most of the year, $SOL failed to make significant progress, until it started to pick up momentum in the middle of October. On November 16, it recorded its highest price point since May 2022. But despite the recent price pump, Solana has yet to prove itself in terms of widespread adoption.
These three have been regarded as good crypto to buy in recent times because of their upward trajectory in the last few weeks. But while $SOL may still be a worthwhile investment, $ADA and $SAND are best left to the side right now because of their growth slump.
Galaxy Fox ($GFOX) Surges

Galaxy Fox ($GFOX) is a new project built on the Ethereum blockchain. It includes a native token known as $GFOX, non-fungible tokens (NFTs), a staking program, and a play-to-earn (P2E) game. While it's still in its presale phase, Galaxy Fox (GFOX) has reached its first significant milestone of $100K! This is due to the surge in interest from investors and the crypto community as a whole.
Platform users can earn tokens by playing Galaxy Fox's endless runner game. At the end of each season in the game, the top 20% of players will receive rewards that can be converted to $GFOX. To increase their chances of performing well, players can purchase the coolest NFT assets from the Galaxy Fox NFT marketplace or obtain them by joining events and taking on challenges. These NFTs can improve their character's attributes, such as speed, power, strength, and agility.
The Galaxy Fox ($GFOX) team also plans to launch 3000 NFTs featuring characters from the ecosystem during the pre-sale. These are some of the best NFTs to invest in because they're rare and can be traded on other platforms like OpenSea. These assets represent another way for Galaxy Fox investors to make a profit.
Galaxy Fox holders are also generously rewarded through the project's staking program. With every transaction, 2% of the $GFOX tokens are added to the reward pool for stakers.
In addition to these features, Galaxy Fox ($GFOX) also has a token burn mechanism in place. As the tokens are used, a part of them is removed from circulation. This process increases the rarity of $GFOX because of its limited supply – possibly increasing its value in the long run and making it a good crypto to buy right now.
Conclusion

The Sandbox, Cardano, and Solana are well-known projects that have attracted numerous investors since their launch. However, they've experienced or are going through a growth slump, which may make investing in them less appealing at the moment. Galaxy Fox ($GFOX) has emerged as a viable alternative, enjoying a surge in interest and support from the community as shown by its impressive presale numbers.
Learn more about Galaxy Fox ($GFOX) here:
Visit Galaxy Fox Presale | Join The Telegram Group | Follow Galaxy Fox on Twitter 
---