Swapin Wins People's Choice Award at MasterCard Lighthouse FINITIV Spring 2023 Program
Disclaimer: The text below is a press release that is not part of Cryptonews.com editorial content.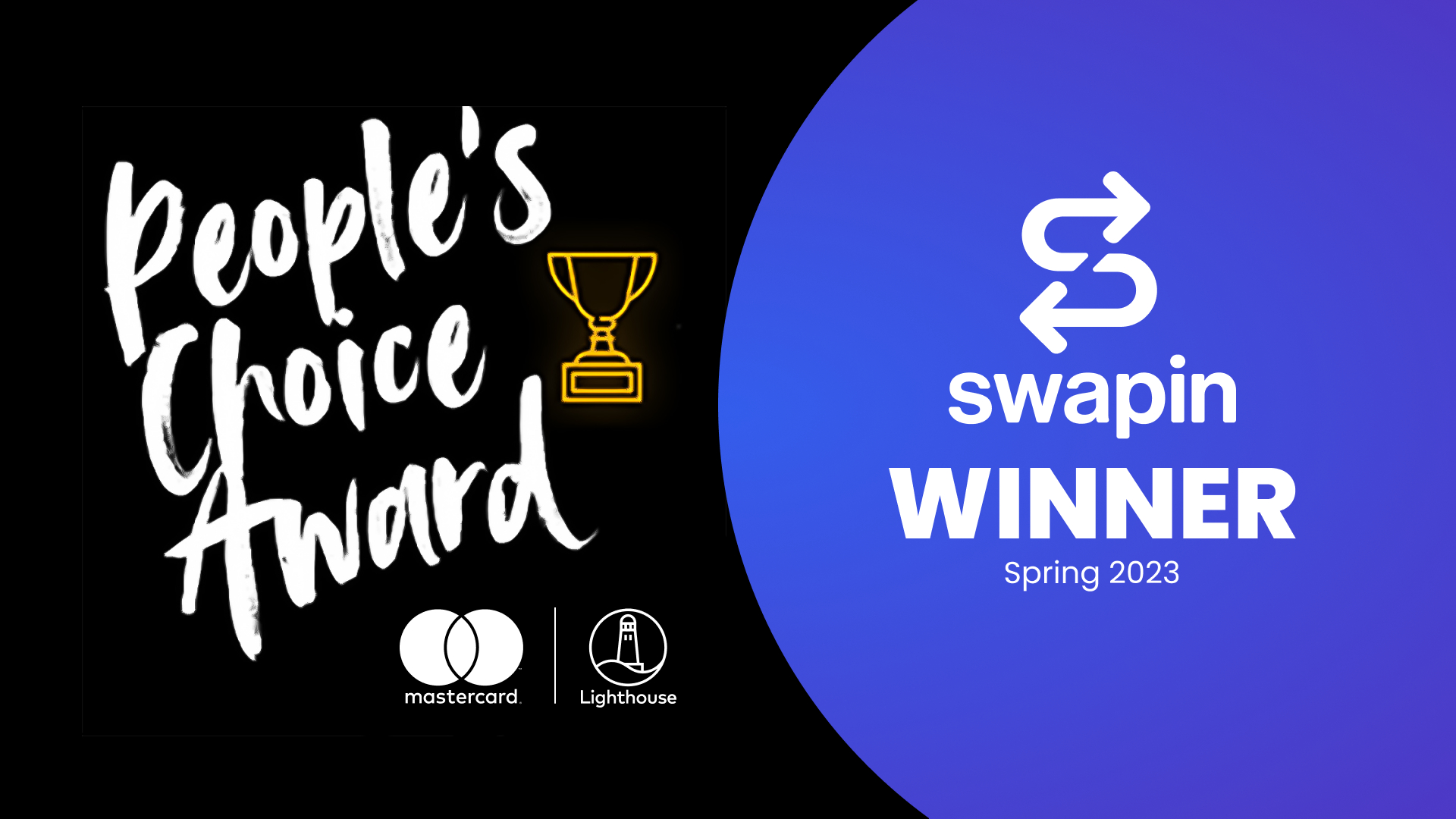 Swapin, a fully-regulated Virtual Asset Service Provider (VASP) from Europe known for its innovative Web3-based crypto-to-fiat solutions, is pleased to reveal it was the recipient of the People's Choice Award at the Spring 2023 MasterCard Lighthouse FINITIV program.
Swapin Becomes First-Ever Estonian Company to Win People's Choice Award
This year, Swapin participated in the MasterCard Lighthouse FINITIV Spring 2023 Program, a platform that brings together startups, banks, investors, and advisors to scale innovative ideas.
Swapin presented its crypto-to-fiat solution to MasterCard and leading banks, leading to its selection as one of the 15 outstanding fintech startups from the Nordics and Baltics to participate in the program​​​.
At the event, it was announced that Swapin, a leading fintech startup bridging the gap between the traditional banking system and the crypto world, has been awarded the prestigious People's Choice Award at the MasterCard Lighthouse FINITIV Spring 2023 Program.
Web3 Products Stand Out at MasterCard Lighthouse FINITIV
MasterCard Lighthouse FINITIV, a program that has supported over 150 companies since its launch in 2018, aims to strengthen the financial services industry across the Nordic and Baltic regions. The program primarily focuses on how fintech can support businesses and individuals during economically challenging times, driving financial inclusion, increasing efficiency, and reducing costs.
Swapin's participation in the program has involved discussions about the future of connecting Web3 finances to the Web2 ecosystem, providing its long-term vision for potential products, and discussing the challenges of dealing with crypto and banks. Swapin, holding an Estonian VASP license already compliant with the future MICA standard, is at the forefront of a seamless transition to more crypto-friendly banking practices.
About Swapin
Swapin is a licensed and fully-regulated Virtual Asset Service Provider (VASP) from the European Union, audited by accounting and advisory firm Grant Thornton. Swapin has been building innovative, turn-key Web3-based solutions for the crypto market since 2017 and is committed to increasing adoption by building a bridge between crypto and traditional finance.
The variety of ready-to-go Web3 solutions, targeted at individuals and businesses, allows for immediate fiat settlement in the desired currency in only a matter of clicks.
To learn more about Swapin, visit the official website.

Follow Swapin on Facebook, Twitter, Telegram, and LinkedIn.
---