Spooky Shiba: The New Cryptocurrency Dominating the Horror Genre
Disclaimer: The text below is a press release that was not written by Cryptonews.com.
Spooky Shiba is the newest cryptocurrency on the market with a goal to become the first horror themed token. Shiba Inu beware, you're in for a scare!
Released on October 28th, 2021, Spooky Shiba gained traction in the binance smart chain world. Timing the release around Halloween, many initial thoughts were that Spooky Shiba was a seasonal token that would fade away post Halloween. In fact, this is quite the opposite as they have proved time and time again. As their slogan says - Spooky Season Never Ends. At the time of this article, Spooky Shiba has over eleven thousand holders, and that number continues to grow every day.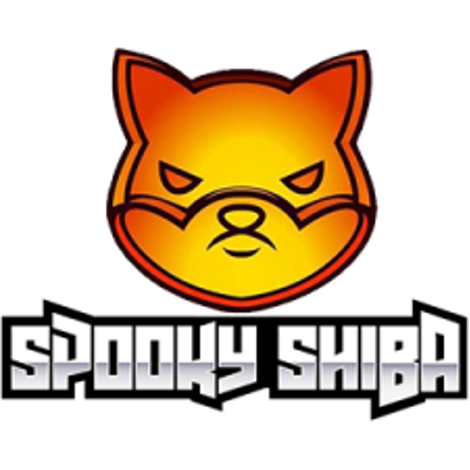 Spooky Shiba's Spooky Marketing Tactics
Perhaps the reason investors are still joining in on this new genre of cryptocurrency is the marketing tactics Spooky Shiba has executed. In their first week, they released a digital billboard ad in Times Square, NYC, NY. This alone brought much attention to the project, enough to begin trending top ten on CoinMarketCap in less than a month of the token's initial release date. Spooky Shiba ads have begun to appear on many popular online crypto websites, driving
more and more traffic towards them. However, one of the most notable marketing strategies was a partnership with Patrick Lehane, a professional MMA fighter signed to Combate Global, marking the first time a cryptocurrency has ever partnered with a professional MMA fighter. Patrick Lehane was seen sporting the Spooky Shiba logo on his shorts by viewers watching live on Paramount+ at home. The developer of Spooky Shiba met with Patrick Lehane after the fight and hosted a live AMA with the MMA fighter before giving him his own Spooky Shiba tokens.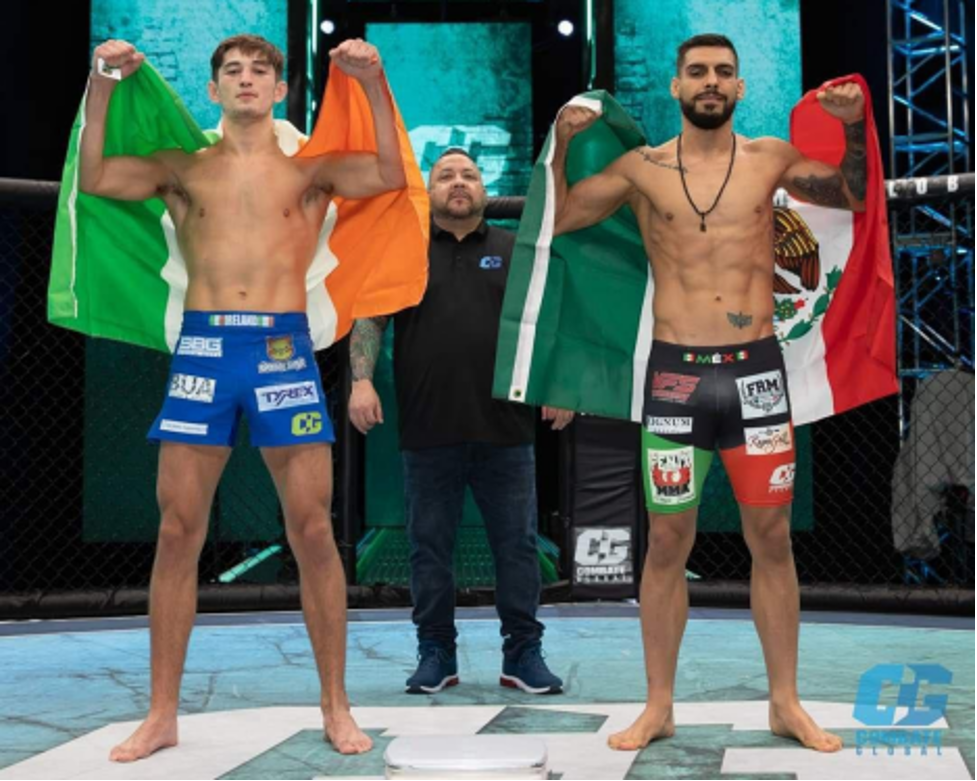 Utility and Productivity
Spooky Shiba is consistently doing more than marketing and capitalizing on the horror genre to bring on new investors, they are providing utility behind their name. A new dApp NFT scratch card game was recently released on their website which will be connected to their upcoming NFT marketplace. By
connecting your wallet, holders are able to try either one or three times every twenty four hours to win an NFT. Upon completion of the NFT marketplace, winners will receive their NFT winnings. So what makes these NFTs special to other NFTs? Holders of a Spooky Shiba NFT will earn a percentage of all transactions conducted in the NFT marketplace, based on the amount and type of NFTs they hold. This allows any type of investor to earn passive income in the form of BNB. This isn't their only project, however. Spooky Shiba plans to release an Ethereum bridge shortly, extending the world of Spooky Shiba to Ethereum holders. This will merge two enormous ecosystems into one in regards to the Spooky Shiba realm. It's safe to say, Spooky Shiba is here to stay for the long run and isn't going anywhere anytime soon.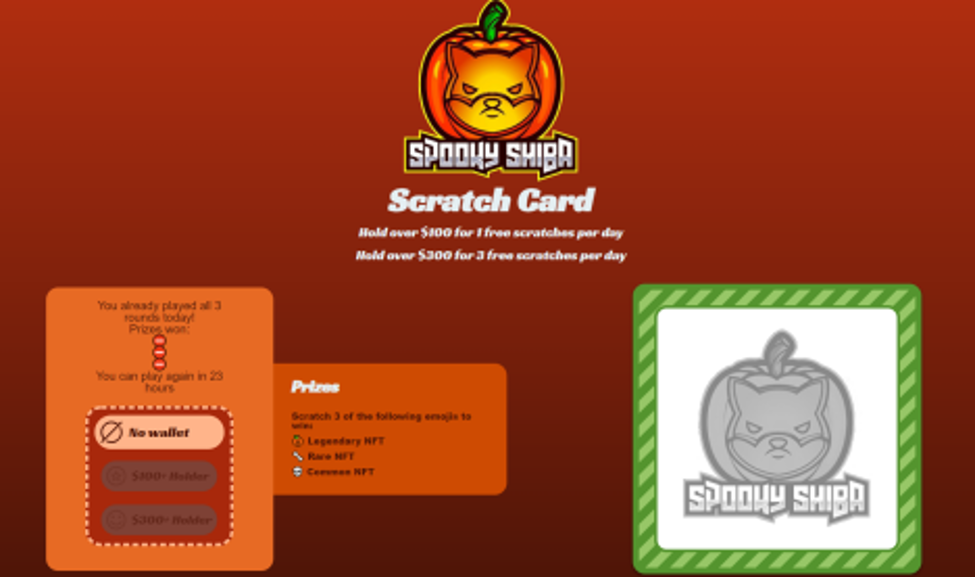 For the latest updates please visit our website.
Spooky Shiba Contract address:
---