Solana Price Prediction: Will SOL Recover to $100? Yes, but These 3 Coins Will Pump Faster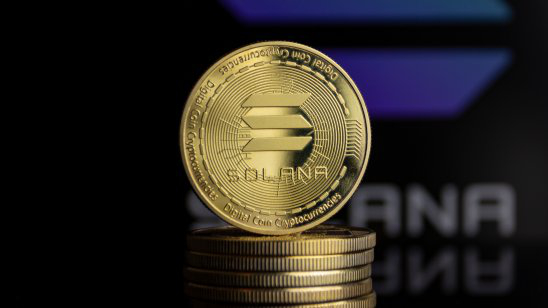 Solana ($SOL) has gained significant price pumps and soared in popularity in the last few years.
The digital asset price value rose to an all-time high of $260 per token on November 6th, 2021, providing astronomical gains for traders and investors due to its high usability and functional global appeal.
However, the $SOL bull rally and value stability were shortlived as they collapsed to $8.14 in the aftermath of the liquidation of the FTX exchange and Alameda Research, founded by Sam Bankman-Fred.
Token prices have shown a recovering trajectory, as $SOL trades slightly above $21 per token today.
Will the elusive altcoin touch the $100 price mark anytime soon?
While this is possible, crypto experts suggest that these three emerging crypto assets, $ECOTERRA, $YPRED, and $LPX, will pump faster before $SOL rebounds to $100.
These tokens are lucrative alternatives due to their phenomenal concepts, utility, and 200x potential for early investors seeking low-priced assets.
$SOL Future: Oversight on Price History & Forecast
Since its market debut on March 2020, $SOL has pumped over 5000% from its listing price of $0.54.
However, in a broader view, the innovative altcoin price instability and stagnant bearish standpoint indicate an overall market sentiment – but this wasn't always the case.
$SOL hit an all-time $260 in November 2021 due to its soaring non-fungible token (NFT) ecosystem and its functional ecosystem that supports the creation of decentralized finance (DeFi) products and decentralized applications (dApps).
However, the crypto asset lost over 79% of its value amidst the fall of the FTX cryptocurrency exchange and Alameda Research in November 2022.
Solana admitted it had over $1 million worth of assets stuck in FTX before it went bankrupt.
The token has managed to mount a relative rebound as it climbed from $8.39 on December 29th to create a new year's all-time high of $26.93 on February 20th, 2023.
$SOL's price surge was propelled by the launch of an in-house mobile phone for stakeholders and the global market and its entirety.
Since February, $SOL has hovered around the $27 and $20 price marks, as it currently trades at $21.16 token per day.
Financial experts forecast a $SOL market rebound set to scale past the $100 price mark in 2024 due to the need for innovations, use cases, and marketing strategies to act as catalysts for explosive price pumps.
Commercial venture-driven investors keen on making enormous gains on a short-term basis should turn to $ECOTERRA, $YPRED, and $LPX, as these cryptocurrencies have the potential to achieve skyrocketing growth – here's why.
Ecoterra ($ECOTERRA)
$ECOTERRA is the native token of the innovative ecoterra blockchain-based platform that seeks to utilize its novel recycle-to-earn (R2E) model to transform the waste management sector and positively impact climate change.
The platform asserts to reward members with $ECOTERRA tokens for participating in recycling used products such as glass bottles, plastics, silicon tins, cans, and many more.
The fundamental of the emerging crypto asset is geared towards motivating individuals to create an eco-friendly and more habitable environment for everyone by contributing to reducing carbon footprints through recycling.
Interestingly, there are two core features that ecoterra embeds to ensure its crypto asset success – a robust mobile app and a recycle-powered marketplace.
The ecoterra robust platform enables members to create an account, locate a reverse vending machine (RVM) to deposit waste products, and earn $ECOTERRA.
The ecosystem marketplace is a hub where production companies can interact, collaborate and trade recycled materials for $ECOTERRA tokens.
Set to be one of the hottest crypto assets in 2023, the crypto project offers investors a one-time opportunity to purchase its native token, $ECOTERRA, at a discounted presale price of $0.007 per token.
Already, the token has raised $3.56 million from early investors with promises of an enormous price pump when it lists.
yPredict ($YPRED)
$YPRED is another stellar crypto token that shows promising potential fuelled by its fast-rising project and utility.
yPredict utilizes artificial intelligence (AI) prediction algorithms that provide members with in-depth data information and real-time analysis capable of forecasting the future value of diverse crypto assets.
The AI-powered platform establishes itself as a major player in the crypto prediction business.
It offers a one-time opportunity for traders, investors, data analysts, quants, and financial experts to navigate the digital market sphere.
Investors can get on the first floor and become early adopters of the AI token as it trades at a low-rate price of $0.07 per token.
Already, $YPRED has raised $982,000 in presale, as it sets to hit a new milestone of $1 million in a few hours.
Traders that purchase the surging token today will undoubtedly position themselves to earn great returns in the future.
Launchpad ($LPX)
$LPX is the native token of Launchpad XYZ, a state-of-the-art decentralized platform that offers a Web3 portal to all members.
The emerging crypto project launched the presale of its utility token, $LPX, a few weeks ago and has already amassed over $365,000.
The rise of the fast-selling digital asset is its encompassing technology that aims to revolutionalize the Web3 space by integrating various features.
These include non-fungible token (NFT) marketplace, metaverse, decentralized exchange, decentralized finance products, decentralized applications, and many more.
Members can access these features from the Launchpad hub without using third parties.
Set to list on exchanges soon; traders can leverage the low price of $LPX and over 200x gains in the short term.
Don't Miss the Next Price Pump: Invest in $ECOTERRA, $YPRED, and $LPX
The $SOL price surge seems to be over, with a market rebound forecasted for next year.
However, investors keen to generate massive returns before then have the chance to leverage on three new tokens: $ECOTERRA, $YPRED, and $LPX.
These crypto assets have shown promising market sentiment signs due to their long lists of use cases and popularity which will act as catalysts for price growth and stability.
Now selling fast on presale, traders can purchase these tokens today and reap great rewards.
Disclaimer: The Industry Talk section features insights by crypto industry players and is not a part of the editorial content of Cryptonews.com.
---