SmartSwap™ from TrustSwap is the Escrow Service DeFi's Been Waiting For
Disclosure: Crypto is a high-risk asset class. This article is provided for informational purposes and does not constitute investment advice. By using this website, you agree to our terms and conditions. We may utilise affiliate links within our content, and receive commission.
Disclaimer: The text below is a press release that was not written by Cryptonews.com.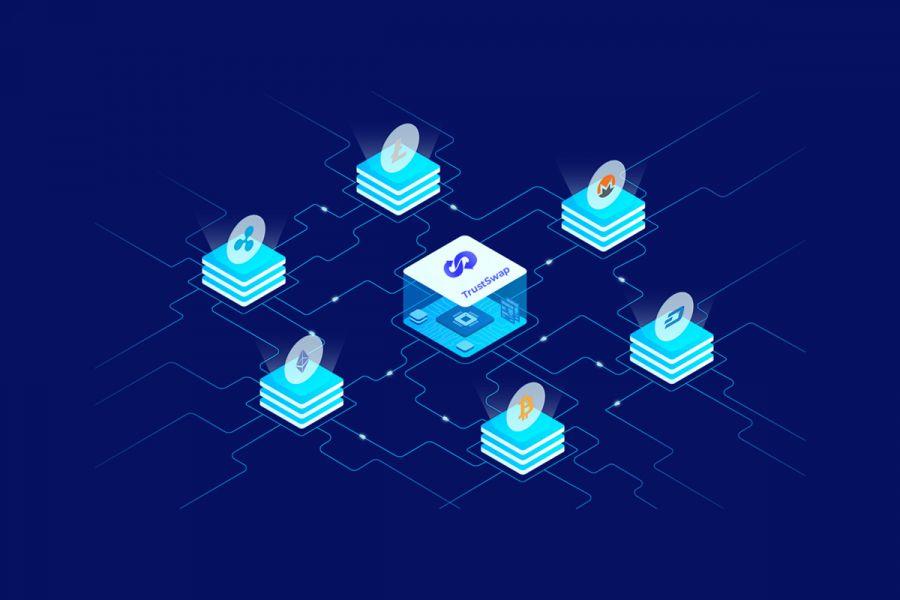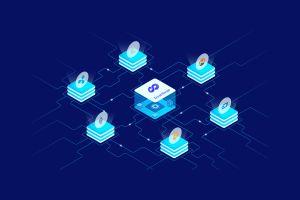 Since the beginning, the cryptocurrency industry has featured some high-flying projects and plenty of promises of what was to come. Experts in global finance have hailed the development of the technology that powers those projects as the next big thing in their industry. And yet, as of today, there haven't been very many true game-changers to emerge from the pack.
Some of that is because many crypto projects were moonshots – aimed at creating all-new financial tools and products with no traditional analogs. And even as that's started to change in recent days with the rise of so-called DeFi platforms and services, there's still much to be done to deliver on the lofty expectations attached to crypto.
One of the essential milestones in that journey has to be the development of the kind of nuts-and-bolts financial tools that so many people take for granted in the traditional financial space. And that's just what TrustSwap, an emerging player in the DeFi space, aims to do. Their goal is to facilitate a variety of common crypto transaction types that will speed the technology's integration into the broader economy as well as supercharge the development of other crypto projects.
What is TrustSwap?
As its name implies, TrustSwap is a DeFi platform purpose-built to enable a broad range of asset swaps on the Ethereum blockchain. It makes use of a token called SWAP as a medium of exchange which also has several innovative features and utilities within the TrustSwap ecosystem including discounts, staking rewards, and governance. TrustSwap evolved from the initial vision of its CEO and founder, Jeff Kirdeikis. The inspiration for the project came as he worked on another crypto project that was fortunate enough to attract the attention of a VC firm who wanted to invest a significant sum.
But to protect themselves, the project's developers needed a way to transfer the VC firm's purchased tokens in small, measured batches to prevent any chance of a selloff that could have threatened the project. The only solution they could find was to engage the services of a lawyer, who would execute the transfers according to a set schedule. But the legal fees for doing so were astronomical.
Kirdeikis recalled the situation and said "I figured there had to be something already created that implemented this service in a smart-contract, for a fraction of the cost. There wasn't. In fact, there was nothing that allowed for time-based payments at all. No trustless escrow for institutions, no trustless team-token lockups, no automated employee payments… nothing." So that's just what he decided to build, and TrustSwap was born.
What TrustSwap Can Do
TrustSwap already offers a handful of unique and critical crypto transaction services. Their TS SmartSwap™ service offers a simple, inexpensive way for two or more parties to transfer Ethereum and Ethereum-based assets using a custom, self-enforcing smart contract. It makes it possible to conduct large financial transactions – like the one that inspired TrustSwap in the first place – with no expensive middleman and with no fear of any involved party failing to live up to their obligations. In short, it's an escrow service built to help investors and crypto developers save a fortune in fees as they move millions of dollars' worth of assets using the TrustSwap network.
And TrustSwap also offers a service aimed at disrupting the incumbent multi-billion-dollar online payment processing market. It's called TS SmartSubscription™, and it's designed to make it simple for anyone to include subscription services paid in cryptocurrencies into any website via a simple-to-use API. Imagine, for example, being able to pay your favorite creator on Patreon in your preferred cryptocurrency. Or to pay for your Netflix or Spotify subscription the same way. That's just what TS SmartSubscription™ makes possible. As digital platforms adopt it, it will finally help make cryptocurrency payments a viable, inexpensive option compared to the high costs associated with today's standard merchant accounts.
Rounding out TrustSwap's service lineup is TS SmartLock™, which is a time or event-locked transaction system. It can accommodate transactions on a one-to-one or a one-to-many basis and is ideal for repetitive conditional transactions. It's useful in a variety of situations, including as a drop-in replacement for small business payroll needs. It offers an inexpensive alternative to third-party payroll processors and often-expensive accounting software that any business can adopt to make paying employees with cryptocurrency simple.
And TrustSwap isn't finished. They're also working on two additional services, called TS SmartLaunch™ Toolkit and TS SmartWrap™. The former will help crypto developers handle token presales in a fair and automated way. And the latter will make it possible to wrap non-Ethereum assets so that they may be used on the Ethereum blockchain. It's the kind of service that creates instant cross-platform support and might help foster a whole new phase of development in the DeFi space.
All of these tools and more are available to projects who apply and are selected to launch their token on the TrustSwap Launchpad, a support framework designed to help crypto startups get the most out of TrustSwap services from day 1.
Creating the Future of DeFi
TrustSwap plans to play a critical role in the continued development of the next generation of DeFi products and services. They mean to do so by expanding their partnerships, launching new additions to their platform, and supporting other developers as they work to achieve new breakthroughs in the market. And for that reason, the most important part of the TrustSwap story may not yet be written. But they're off to a strong start that makes them a platform to watch – and a major player in the DeFi market.
{no_ads}
---