Singapore Blockchain Fest Gets 100% Completion in 2022
Disclaimer: The text below is a press release that was not written by Cryptonews.com.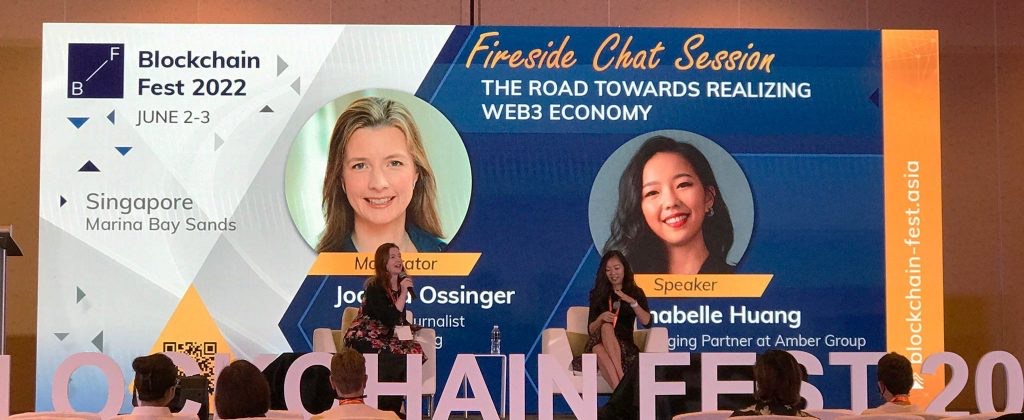 After a successful edition in Limassol, the Singapore Blockchain Fest has led to a real awakening of Asian and European leaders from DeFi, mining, payment systems, crypto exchanges for 2 rush days. It was one of the most anticipated crypto events in Singapore set to take place from June 2nd to June 3rd 2022 at Marina Bay Sands.
Attendees faced a unique earn-and-learn platform for the Asian crypto community to exchange insights and experiences and pick up firsthand skills from the market leaders with options for P2P communication. One of the most vital aspects of the Singapore Blockchain Fest 2022 was tremendous networking opportunities that arose from everywhere due to the favorable casual environment. Participants got a chance to use networking lounges, expo spaces, conferences, and workshop halls to represent themselves and get to know each other in a pleasant and comfortable format.
Producers of Blockchain Fest Singapore formed an exceptional agenda with renowned and respected speakers lined up for the event to bring up the hottest matters of the year: DeFi, future of digital money and assets, governance & law, decentralized blockchain protocols and smart contracts, NFTs and Meta.
Here are just some of the topics and associated names:
NFTs
Alvin Leong, Bybit NFT Ambassador
Arvin Khamseh, NFT Marketing Expert
Bobby Bhatia, COO of Fellaz
Terence Ting, NEX10 LABS, Founder & Managing Director
Adrian Jones, Founder of Yorze Group
Kishor M, Founder of Crowd Fund Junction, CEO at Mad for NFTs
James Park, Revolve Games, Co-Founder & COO
Future of Blockchain
Zennon Kapron Director at Kapronasia
Jack O'Connor, Sales Director - ASEAN at Snowflake
Mike Chiam, Founding Board Member - Asia Blockchain Association, Lawyer - PDLegal LLC Advocates & Solicitors
Dr. Julian Hosp, CEO of Cake DeFi
Governance & Law
Ronald JJ Wong, Director at Covenant Chambers LLC
Andy Meehan, Chief Compliance Officer Gemini APAC
Shaun Tham, Legal Director at ChainUp
Collin Cheong, Director of Corporate Development at Coinhako
Women in Blockchain
Belinda Lim, Co-founder of Avarta
Soh Wan Wei, Founder of Ikiguide Metaverse Collective
Megan Lee, Founder & CEO, Regtank Technology Pte Ltd
Ida Mok, Founding President, WIBA
Shu Hui Choo, Founder and CEO of Bedrock
The conference served as a platform for the discussion of the newest issues within the crypto house that made up the modern dialogue between regulation authorities, businesses, developers and even start ups.
The event was powered by cryptocurrency exchange ByBit, an online streaming and gala dinner sponsor. The Grand sponsor of Blockchain Fest 2022 was Fireblocks. Web3 NFT platform Fellaz, blockchain all-in-one solution suite ChainUp and digital asset bank JPEX performed as the Platinum sponsors. Some companies such as global digital asset platform Amber, crypto platform Coinstore, decentralized exchange AnchorSwap and CR Square Guardian Platform joined as Gold sponsors. Welcome Party Venue sponsor title went to the restaurant Maison Ikkoku.
For more information and latest updates, join the event social media:
#BFSG #BFSG2022
*Produced and brought to you by FINEXPO, organizer of financial conferences, forums, summits, exhibitions, shows, festivals, fairs and awards since 2002, with a community of over 100,000 crypto & financial participants.
Contact Blockchain Fest at
+357 95536475
Laura Mirnaya
PR
---