Shiba Inu-Barbie Meme Coin Shibie to Sell Out in 72 Hours or Less With Under $200k Left in Presale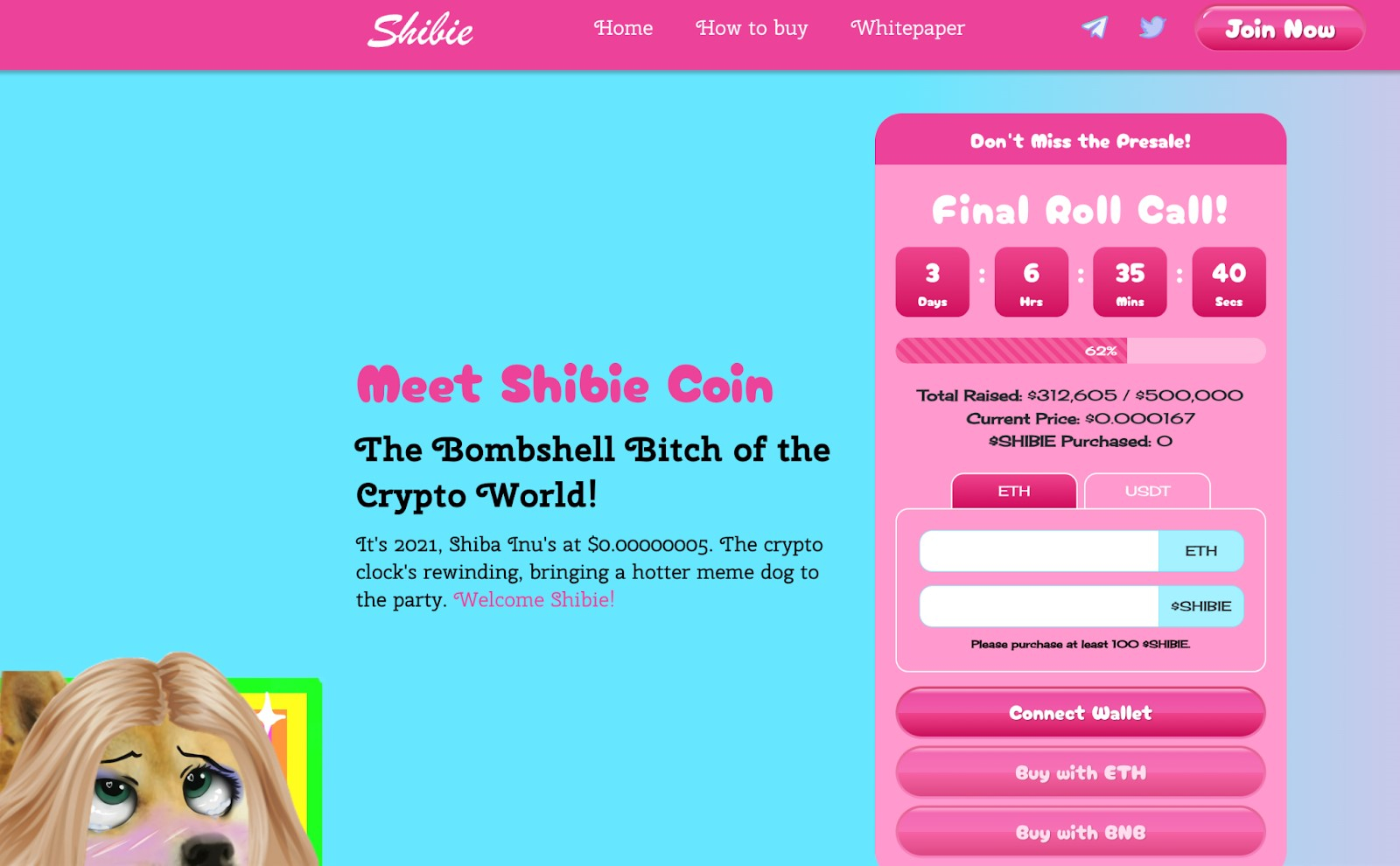 Friday, August 11, 2023 – Shiba Inu and Barbie fusion meme coin Shibie is set to sell out in hours, with only $200k left to raise before it hits its new $500,000 target.
The Shibie Coin team is rushing the coin to market to cash in on the Barbie film's success after the Hollywood blockbuster made $1 billion at the box office.
Shibie's revised fundraising goal is $500,000, a 50% reduction from $999,999. Only 38% of tokens are left to buy before the presale sells out.
This means Shibie Coin's market cap at launch will only be $833,000, making it an even more attractive price pump proposition; it is a minimal raise total compared to most other Web3 presales and could sell out quickly.
Priced at $0.000167, the chances of the new cryptocurrency killing a zero with a 10x pump are high.
YouTube crypto analysis channel Crypto Gains, with 104k subscribers, predicts a 100x price explosion for Shibie.
In what seems like a burst of marketing in recent days, don't be surprised if the coin sells out well within the 72 hours allotted for the presale. Among the top crypto sites featuring the coin are U.Today, Finbold, and Cryptopotato.
But there's no time to hang around as the presale speeds toward the $500,000 finish line.
There are only 72 hours to go in the presale, according to the countdown clock on the website, but it could finish much sooner as buyers surge going into the weekend.
Be sure to follow Shibie Coin on Twitter and join its official Telegram channel to avoid missing out on any crucial presale-related updates and the all-important decentralized exchange listing date.
In addition to listing on Uniswap decentralized exchange (DEX), which could be as soon as early next week, a centralized exchange (CEX) listing is also in the works.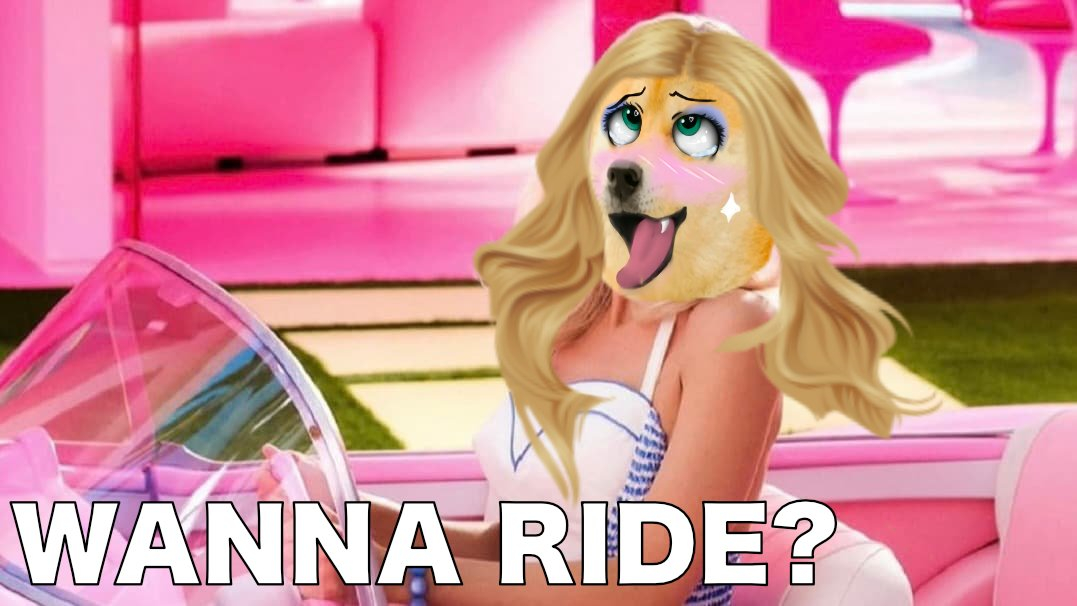 How High Could the $SHIBIE Price Pump – 1,000x Gains Incoming?
Shibie Coin's presale puts buyers in the driving seat, so a generous 60% of the total token supply is offered for sale to the public.
If the Shibie price follows in the steps of Shiba Inu's path, then life-changing gains are a possibility for early buyers. Shiba Inu token is the second most valuable meme coin in the crypto world. Since its launch in 2020, its price has risen an astounding 11,430,362%.
And the meme coin craze has yet to show any signs of slowing up. PEPE coin minted countless millionaires when it launched in April this year.
Even its imitators, such as PEPE2.0, have delivered outsized returns on investment for their buyers. PEPE2.0 has returned 20,635% for investors who got in at the list price.
With all that in mind, $SHIBIE could quickly pump way in excess of 10x or 100x if it captures the attention of the legions of prospective meme coin buyers out there.
Shibie has the viral potential to become a trending coin, which means the possibility of achieving 1,000x gains should not be discounted.
Meme coin value is very much in the eye of the holder and is, as such, a highly subjective thing to assess.
However, the proven attractiveness of Shiba Inu in terms of crypto name recognition and the cultural moment expressed in the Barbie film phenomenon, is all embodied in the Shibie Coin.
If that statement turns out to be only partially true, then Shibie Coin is a quantifiable high-value proposition.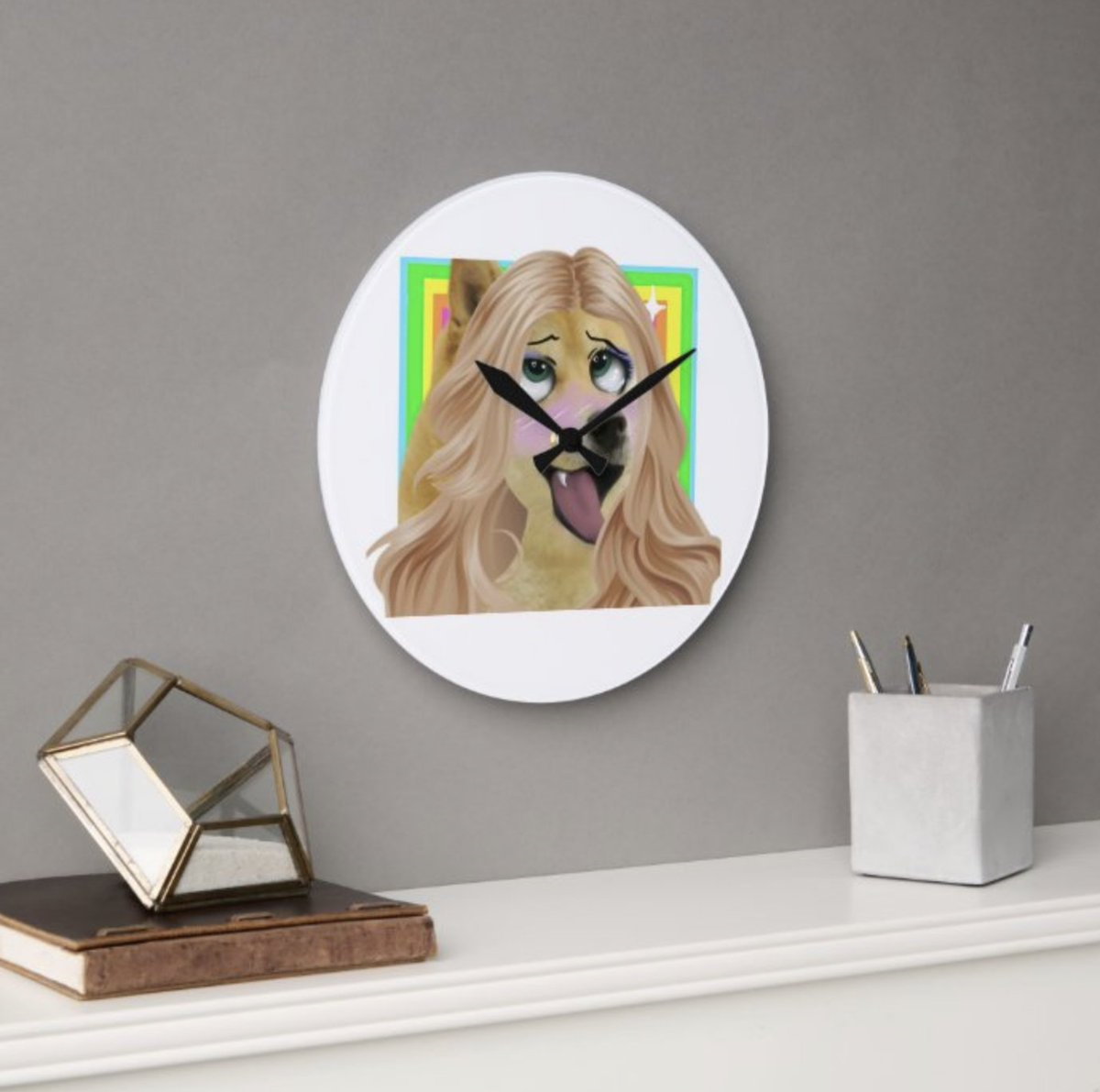 Shibie is Targeting DEX and CEX Launches to Build a Thriving Community
Twenty percent of the $SHIBIE token supply is set aside for DEX liquidity, which will ensure smooth trading conditions at launch.
A further 10% will be allocated to centralized exchange (CEX) liquidity, according to the website. That suggests the Shibie team has a strategic vision for the coin.
Centralized exchanges are much easier and cheaper to use than DEXs such as Uniswap, where Ethereum gas fees are high, and the user interfaces hard to navigate for less experienced crypto market participants.
The team's commitment to a CEX listing is a good sign that $SHIBIE aims to build a growing and inclusive community.
And to grow its community will require strong marketing. Again, the tokenomics provide evidence of the intention to execute strongly in that area, with 20% of the total token supply devoted to marketing.
Finally, as far as tokenomics goes, Shibie Coin has no insider or team allocation largesse that could lead to a token dump.
Shibie is Not Just a Cute Mutt – There's an Artificial Intelligence-Powered Bot Coming
Shibie is a meme coin that will have utility, setting it apart from similar efforts.
The dev team is assembling an artificial intelligence (AI)-powered Shibie bot to run on the popular Telegram messaging app.
According to the project, users can "engage in playful banter and fetch fun insights about Shibie, all through the convenience of your favorite messaging platform!"
So if the Shiba Inu-Barbie tie-up is not enough of a reason to buy Shibie Coin, an AI bot should help to seal the deal.
To avoid disappointment, after doing your own research, expediting a $SHIBIE purchase could be the savviest move to make in real-world crypto.
To buy $SHIBIE, connect your wallet on the website and purchase with either ETH or BNB.
Disclaimer: Crypto is a high-risk asset class. This article is provided for informational purposes and does not constitute investment advice. You could lose all of your capital.
---