Sentinel Chain and POA Network Form Strategic Partnership
Disclosure: Crypto is a high-risk asset class. This article is provided for informational purposes and does not constitute investment advice. By using this website, you agree to our terms and conditions. We may utilise affiliate links within our content, and receive commission.
Disclaimer: The text below is a press release that was not written by Cryptonews.com.
_____________________________________________________________________________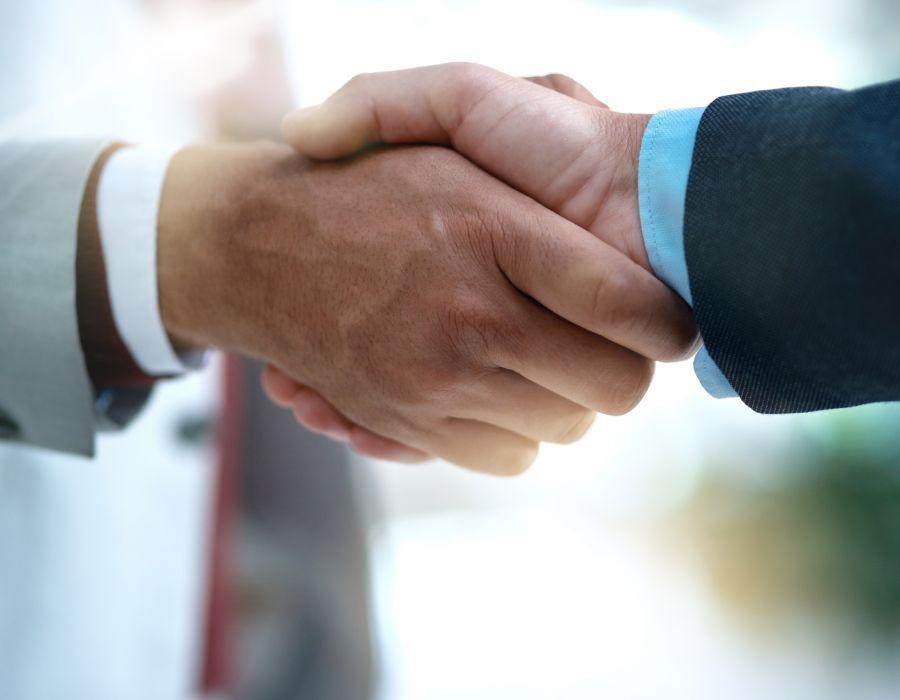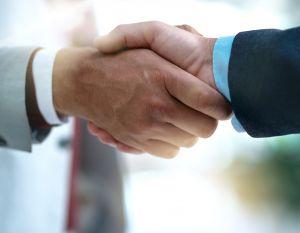 SENTINEL CHAIN AND POA NETWORK FORM STRATEGIC PARTNERSHIP FOR JOINT DEVELOPMENT OF ERC20-TO-ERC20 EVM CROSS CHAIN BRIDGE
Sentinel Chain and POA Network establish business and technical partnership for joint design and development of ERC20-to-ERC20 cross chain bridge that facilitates the integration of both ecosystems to extend the utility of SENC and POA20 tokens. Both networks will be fully compatible with Ethereum Protocol and support only Parity client 1.7 and later. This is a direct evolution in the world of blockchain, closing the gap between private and public blockchain implementations.
Business benefits of the partnership include the ability of SENC and POA20 tokens to be concurrently utilised on Sentinel Chain and POA Network. This opens up POAs eco-system outside of the United States of America to access a larger market place via Sentinel Chain as the gateway. In turn, the utility value of SENC tokens increases through increased network effect. "Our partnership with POA is an important milestone for Sentinel Chain in moving forward to demonstrate the ability to allow the Ethereum communities to participate in our ecosystem and bring financial inclusion to real-world use cases for unbanked markets", says Roy Lai, CEO of Sentinel Chain / InfoCorp Technologies.
Both POA Network and Sentinel Chain implement legally enforceable hard fork strategies. A blockchain hard fork refers to the forced upgrade of blockchain protocol clients. The similarity between hard fork treatments by both networks ensures efficient treatment of software upgrades and vulnerability fixes.
Whilst both have a similar network design, they differ in that Sentinel Chain is private consortium permissioned-based and POA Network is public permissioned-based. Also, both Sentinel Chain and POA Network rely on the use of validator node with known and verifiable legal identities. However, collusion of validators on Sentinel Chain is mitigated through the diversification of validators across different countries with a multitude of business focus whereas the collusion of validators on POA Network is countered via non-affiliation agreements signed by validators.
Sentinel Chain's design involves the use of three blockchain networks. CrossPay network is a country-specific private blockchain network where livestock and unbanked identity data resides and operates using Local Currency Tokens (LCT). Sentinel Chain makes use of SENI (Sentinel Chain Internal Token) internally as its native token, which has a 1-to-1 conversion rate to SENC (Sentinel Chain ERC20 Token) on the public Ethereum Foundation network. There are 500 million (total supply of) ERC-20 SENC tokens created on the public Ethereum network. And there are 500 million (total supply of) SENI native tokens created within Sentinel Chain. The Sentinel Bridge Relay contract holds 500 million SENI initially. SENI is unlocked from the Sentinel Bridge Relay when SENC is sent to the Ethereum Bridge Relay on Ethereum network. Conversely, when SENI is sent to Sentinel Bridge Relay, then SENC is unlocked and transferred to the destined recipient address on Ethereum network. SENI is converted to LCT (Local Currency Token) on CrossPay for local market use.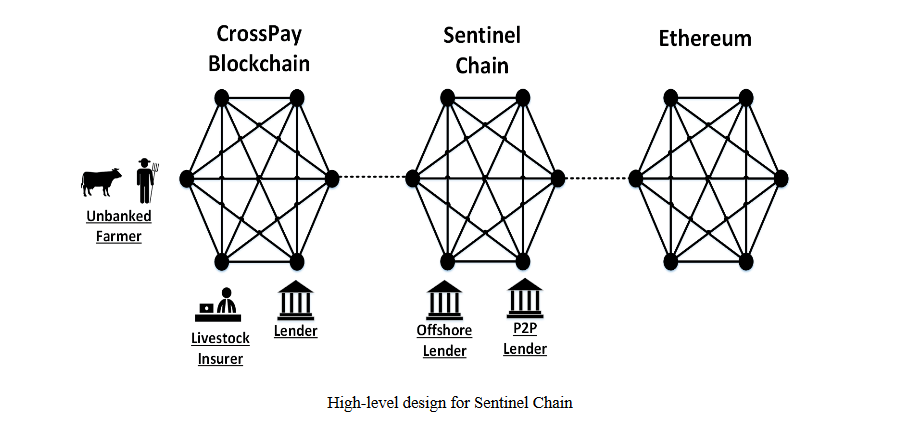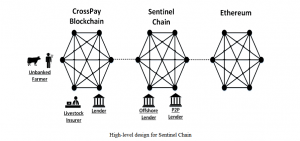 POA Network makes use of a Home Bridge Contract that resides on the POA Network that is driven by its native cryptocurrency POA coin while the Foreign Bridge Contract on
Ethereum manages POA20 (the ERC-20 POA token on Ethereum). The term "deposit" is used to mean transforming of POA coin to the Home Bridge contract and POA20 tokens are minted on the Foreign Bridge contract to be transformed to the recipient on Ethereum. The term "withdraw" is used to mean receiving POA20 from Foreign Bridge contract, which is sent to burn, and unlocking the POA coin on the Home Bridge contract to the recipient on POA Network.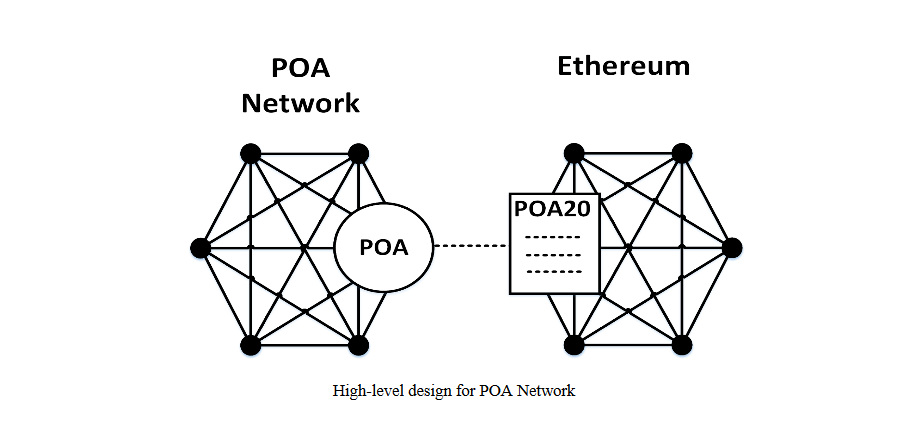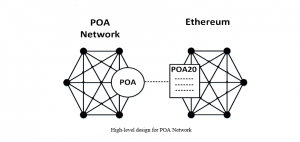 This partnership allows the EVM-based blockchain community to have access to a closed market running on private blockchain. DApp (Decentralised Application) written for use with POA20 can be deployed onto Sentinel Chain and operate in Sentinel Chain. This provides POA20 DApp with the option to operate in an open blockchain network like Ethereum or a closed blockchain network via Sentinel Chain. For instance, Sentinel Chain has currently started embarking on the creation of livestock-backed collaterals in Myanmar utilising its Myanmar CrossPay Network. "We are excited about this partnership as it shows how EVM based blockchains like POA Network can have access into an otherwise closed market. When we developed the POA Bridge, we showed the first production cross-chain bridge. Now we are taking it even further and we are excited about it. ", says POA Network's tech lead, Igor Barinov.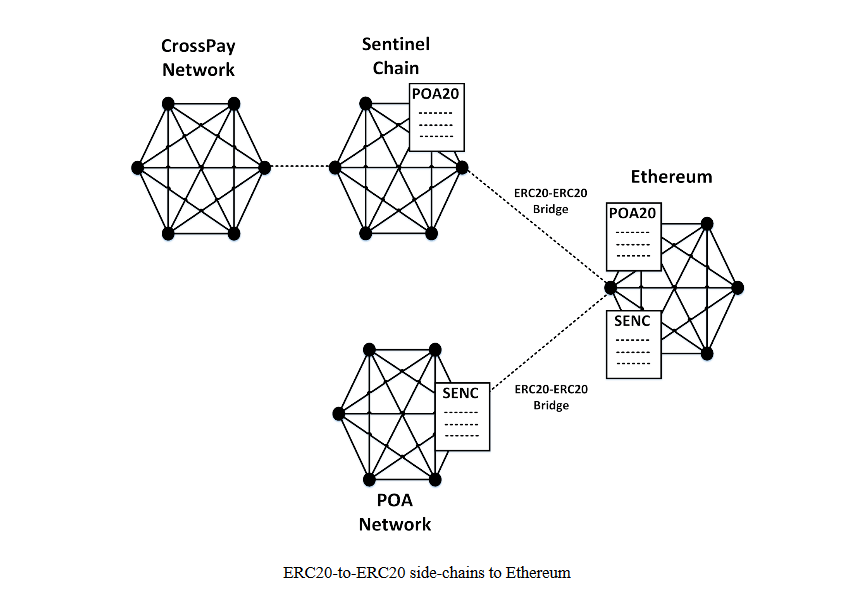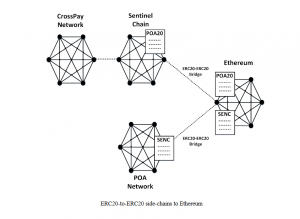 About POA Network
The purpose of POA Network is to create a "sandbox" universe where Ethereum community can access without suffering from unpredictable transaction cost and volatile mining fees (gas) therefore benefiting from the improved scalability. POA Network is designed to be an open, public, permissioned blockchain based on the Ethereum protocol. To reach consensus on a global state, it uses a Proof-of-Authority consensus algorithm. A list of validators is managed by a smart contract with governance by validators. Validators on POA Network are required to have an active notary public license within the United States. A concerned third party can cross-validate validator's identities using open data sources and ensure that each validator is a good actor with no criminal records.
About Sentinel Chain
Sentinel Chain is a blockchain-based international marketplace for cross-border financial services and the world's first platform to accept the use of livestock as collateral. Taking a unique approach to the last mile problem of financial inclusion, the Sentinel Chain model establishes livestock provenance through the creation of livestock insurance on blockchain — the registration of livestock provenance on blockchain provides the unbanked with a new opportunity: the real possibility of accepting livestock as 'collateral' for loans. Sentinel Chain is a project by InfoCorp Technologies.
Learn more about Sentinel Chain's strategic links.
About InfoCorp Technologies Pte. Ltd
InfoCorp Technologies is a fintech company that provides the infrastructure to accelerate financial inclusion to unbanked and underserved communities through the use of blockchain technology. It designs solutions for small bank consortiums in emerging countries to facilitate inter-bank transactions using distributed ledger technologies and provides consultancy services to clearing house and central banks on implementations and testing of real-time payment systems, and also to corporate clients on implementations and operations of distributed ledger technologies for production use. For more information: https://infocorp.io/
For media enquiries, please contact:
InfoCorp Technologies
Sue Meng Chan
Director, Strategic Communications
[email protected]
Website: https://sentinel-chain.org
Twitter: https://twitter.com/sentinelchain Medium: https://medium.com/sentinelchain
Reddit: https://www.reddit.com/r/SentinelChain/
Telegram: https://t.me/sentinelchain
Announcements: https://t.me/sentinel_ANN
POA
Website: https://poa.network/
Twitter: https://twitter.com/poanetwork
Medium: https://medium.com/poa-network
Forum: https://forum.poa.network/
Reddit: https://reddit.com/r/poa
Telegram: https://t.me/poa_network/
---