SEC Decision Not to Appeal Boosts Odds for Grayscale Bitcoin Trust (GBTC) ETF Conversion
Disclosure: Crypto is a high-risk asset class. This article is provided for informational purposes and does not constitute investment advice. By using this website, you agree to our terms and conditions. We may utilise affiliate links within our content, and receive commission.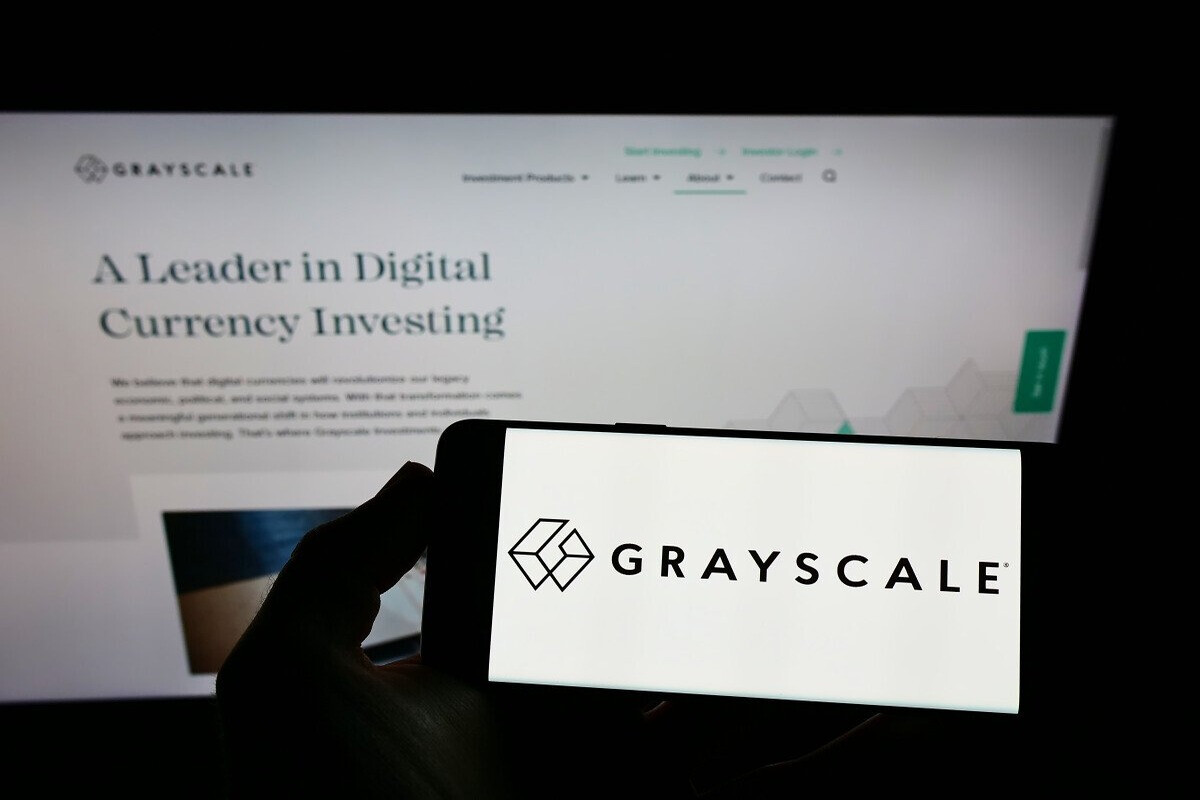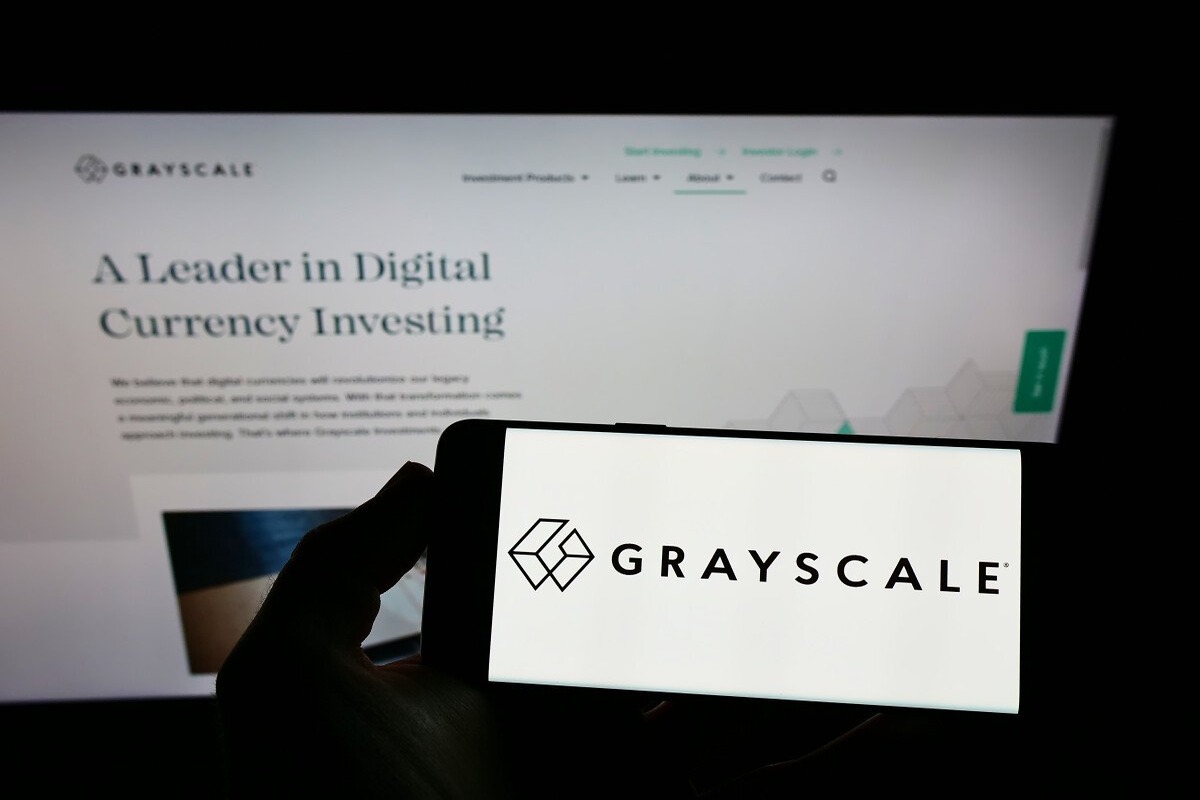 Recent reports indicate that the U.S. Securities and Exchange Commission (SEC) has chosen not to appeal the Grayscale decision, as Bloomberg's ETF analyst, James Seyffart, weighed in on the matter, suggesting that spot Bitcoin ETF approvals are now highly likely, deeming it a "done deal" in his October 13 post.
In a significant development, the SEC has chosen not to contest a court's forceful reversal of its decision to deny Grayscale's request to convert its bitcoin trust into a more accessible exchange-traded fund (ETF). The SEC had until midnight on Friday to determine whether to challenge the court's ruling. However, the SEC allowed this deadline to pass without pursuing an appeal. In response to this news, Bitcoin (BTC) experienced a surge, surpassing $27,000, currently trading around $27,950.
On October 15, Grayscale also confirmed that the SEC's 45-day window to request a rehearing has lapsed. Consequently, the court is set to issue its "final mandate" within the next seven calendar days.
🚨NEW: Statement from @Grayscale on the @SECGov's decision to not seek a rehearing:

"The Federal Rules of Appellate Procedure's 45-day period to seek rehearing has now passed. The Court will now issue its final mandate within seven calendar days. The Grayscale team remains…

— Eleanor Terrett (@EleanorTerrett) October 15, 2023
Grayscale reiterated its operational readiness to convert the Grayscale Bitcoin Trust (GBTC) into an exchange-traded fund (ETF) upon receiving approval from the SEC. They stated, "The Grayscale team remains operationally ready to convert GBTC to an ETF upon the SEC's approval, and we look forward to sharing more information as soon as practicable."
This development signifies a noteworthy shift in the regulatory landscape, kindling hopes for a more accessible investment vehicle for Bitcoin through an ETF.
Grayscale's ETF Conversion: A New Chapter in Crypto Investment Accessibility
In August, the D.C. Circuit Court of Appeals made a significant ruling, declaring the SEC's denial of Grayscale Investment's application to convert the Grayscale Bitcoin Trust (GBTC) into an ETF as "arbitrary and capricious." The court insisted that federal agencies must treat similar cases consistently.
This ruling created an atmosphere of anticipation in the cryptocurrency community, which had been eagerly awaiting the SEC's response. It has now been reported that the SEC has decided not to appeal this decision. While the SEC has not officially confirmed this, market observers have taken it as a significant development that could pave the way for the first Bitcoin ETF in the United States.
Grayscale Investment stands ready for this transition and has expressed its readiness to convert GBTC to an ETF once SEC approval is granted. The anticipation surrounding this move is marked by the hope of eliminating the persistent discount between the fund's price and its underlying Bitcoin holdings, which has been a long-standing issue.
Grayscale Bitcoin Trust (GBTC) Sees Narrowing Discount Amidst Spot Bitcoin ETF Prospects
Grayscale's Bitcoin investment vehicle, the Grayscale Bitcoin Trust (GBTC), has experienced a notable decrease in its discount to Bitcoin net asset value (NAV), signaling a potential shift in market sentiment. As of October 13, data from YCharts reveals that GBTC's discount to NAV stands at 15.87%, the lowest level in nearly two years.
The discount to net asset value is a crucial metric that gauges the extent to which a mutual fund or ETF is trading below its actual value. This information is vital for investors to assess how accurately a security is priced in relation to its underlying assets.
THE GBTC DISCOUNT HAS NARROWED TO 16% AS THE MARKET BETS ON A BITCOIN SPOT ETF APPROVAL.

Grayscale's Bitcoin Trust, commonly known as GBTC, has experienced notable changes in its market dynamics. At the start of this year, GBTC was trading at a significant discount of 48.31%… pic.twitter.com/2nWLmvnewb

— The Wolf Of All Streets (@scottmelker) October 13, 2023
The narrowing of GBTC's discount began around mid-June, coinciding with the filing of spot Bitcoin ETF applications by major financial institutions, including BlackRock. From June 15, when the discount was at 44%, it decreased to 26.7% by July 5. Since then, this trend has continued.
The last time GBTC's discount was at a similar level was in early December 2021, shortly after Bitcoin reached its all-time high of $69,000 on November 10.
Market observers like Bitcoin advocate Oliver Velez suggest that the narrowing discount reflects an anticipation of spot Bitcoin ETF approval by the end of the year.
Other analysts, including cryptocurrency investor Lyle Pratt, expect GBTC's discount to further diminish over the next week or two as the prospects of spot Bitcoin ETFs draw nearer to approval.
While the exact course of action the SEC will take remains uncertain, Grayscale and the cryptocurrency community are watching closely to see how this new chapter in crypto investment accessibility unfolds.
For now, the cryptocurrency investment community eagerly awaits the "final mandate" that is expected from the court, which will likely set the tone for this groundbreaking development.
---