Ruffer Reveals Why They Poured GBP 550M in 'Non-Sensical' 'Beast' Bitcoin
Bitcoin (BTC) is becoming a challenger to gold's standing as the one supra-currency, the thing to own when fiat currencies are kerplunked, Jonathan Ruffer, Chairman of UK-based Ruffer Investment Company, said, explaining their underlying reasoning for investing in BTC.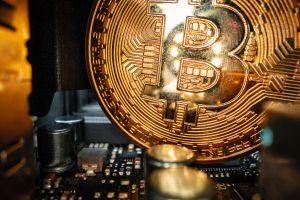 "We have done much work on assessing the danger that bitcoin is a wrong'un. We have been watching it for a longish time, and our judgement is that it is a unique beast as an emerging store of value, blending some of the benefits of technology and gold," Ruffer said in his latest Investment Review. As reported, the company invested GBP 550m (USD 748m), or around 2.5% of its assets in BTC.
The Chairman admitted that BTC "is a seemingly non-sensical asset,"
"But one that makes absolute sense for how we see the world," he added.
This is how he described the current investment environment:
"We see inflation – biggish inflation – ahead."
"The world's currencies are in danger of being compromised by the issuance of more money."
"The growth companies – too big, too dominant – are unlikely to be able to grow their profits fast enough to compensate for what will happen when long-term yields rise – their ratings will fall as investors become less willing to pay such high multiples for the future earnings."
Meanwhile, an important question for the company was when to invest in BTC.
"We took the view that last November was not too soon, and if we left it any longer, subsequent price performance might make it feel too late. So we made an allocation," the Chairman said.
According to him, at the time of writing, the entry price looks to have been favourable, "but that's not really the point."
"We are in the business of keeping clients safe, and we are nervously satisfied that bitcoin has a small part to play in the pudding," Ruffer concluded.
At pixel time (12:43 PM UTC), BTC trades at USD 35,192 and is up by almost 1% in a day and 11% in a week. It rallied by 85% in a month and 340% in a year.
___
Learn more:
Crypto Traders Smell Institutional-Grade Bitcoin Price Manipulation
Current 'Trickle Into Bitcoin' Could Become 'A Torrent' - Bill Miller
Crypto in 2021: Bitcoin To Ride The Same Wave Of Macroeconomic Problems
Two Reasons Why Bitcoin Differs From Google, Amazon, & Facebook Networks
---