RobotEra is The Metaverse Game-Changer That is Disrupting the Industry – Buy Now and Secure Your Spot
2022 was a difficult year for crypto, but play-2-earn (P2E) emerged as a high-growth crypto sector. Projects such as Axie Infinity and Sandbox gained huge traction.
Indeed, the GameFi sector as a whole was valued at $9bn in 2021 and this is expected to rise to $38bn by 2028.
Attention galvanised around the GameFi space in the wake of the Covid-19 pandemic, but despite inital high hopes - in recent months GameFi has become constrained.
Complaints of poor quality gameplay within unimaginative ecosystems have permeated projects, and an emphasis on transaction heavy in-game economics has further stifled adoption.
But with the promise of Web3 gaming presenting one of the most lucrative evolutions of blockchain technology - investors are on the hunt for the best projects of 2023.
None are growing faster than the skyrocket presale for RobotEra.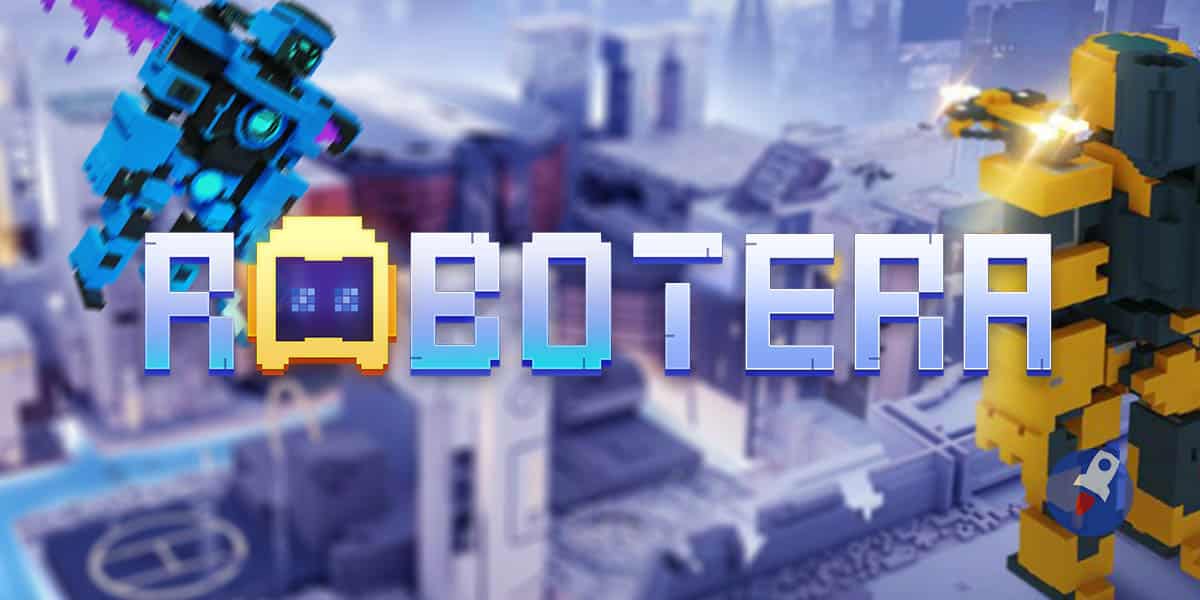 With huge hype building behind the immersive SciFi offering, RobotEra's P2E metaverse could become the biggest GameFi launch of 2023.
The game was purposely developed as a response to the diminished state of the GameFi sector. By placing player experience and fun at the heart of the development philosophy.
This has resulted in a triple-AAA rated tier gaming project that hopes to onboard mass adoption for gamers into Web3.
With the promise of a genuinely enjoyable and lucrative gaming experience, analysts have tipped RobotEra to replace the market share of rival titles such as Axie Inifinity.
And the idea is gaining traction - with more than $1m raised to fund RobotEra's mission of heralding in an entirely new era of P2E gaming.
RobotEra was recently spotlighted by top crypto youtuber Jacob Crypto Bury - as the project continues to make waves in the space.
RobotEra: A Gritty Cyberpunk Metaverse
RobotEra drops players into a gritty cyberpunk universe, which sees players design and build their own custom robots to explore and battle it out.
These player vs player (PVP) battles take place across a plethora of game modes, from high-octane robot racing, to brutal bot fighting and even droid-based strategy games.
All of which will see players battling each other to win high-stakes prizes and rewards.
The intention here is to create a thriving community ecosystem built around this supercharged circuit of challenges.
To connect with this community dynamic, customization and individuality are at the heart of the player experience.
RobotEra delivers this by deploying a unique drag-and-drop character creation mechanism.
This creates endless possibilities for robot design, with imagination really forming the limit of the possible.
Players can assemble a blocky behemoth capable of crushing bots in battle, or take time to craft a sleek and stylish robot to flex with on the race podium.
Part of the ecosystem design focuses on encouraging players to show off their custom robots, and this will be further incentivized by competitions and design challenges.
These will take place in designated community spaces built around 'factions' designed to showcase the uniqueness and foster a community soul.
Of course, this is GameFi so the very best items and most advanced customization features require players to participate in the RobotEra NFT marketplace.
This adds a new dynamic inspired by the very lucrative market in CS:GO skins - which has a monster market cap of over a billion - built on an entire community posting millions in daily transactional volume.
With the ability to not only create unique bots, but also to create big profits through robot minting and selling, RobotEra hopes to develop a rich transactional experience for the user – not just take, take, take.
And this ethos is kick starting with a $5k community giveaway on Twitter.
How does native $TARO token come into play?
Forming the economic backbone of the RobotEra ecosystem is the network native ERC-20 $TARO token.
Taro is the primary means for transactional settlement in the ecosystem.
Players will use the token to mint, buy, and sell robots as well as NFT items in the marketplace.
It will also be used as collateral in high-stakes PVP battles, and as rewards for competitions and challenges.
With the high transactional scalability afforded by Ethereum 2.0, this token has the capacity to explode in trading volume.
TARO is currently in its first round of presale, trading for the steal price of just $0.020 USDT.
But as the promise of RobotEra beckons, things are moving fast with investors flocking to grab a stack before the presale moves to round two, which will see a 25% hike in TARO price.
The first round has already raised a whopping $1m with less than half of presale tokens remaining, so presale round 2 is expected to start in just a matter of days.
If you're ready to capitalize on the future of online gaming, be sure to check out RobotEra today.
Disclaimer: The Industry Talk section features insights by crypto industry players and is not a part of the editorial content of Cryptonews.com.
---