Prada Group Uses Blockchain Technology to Verify Authenticity of Products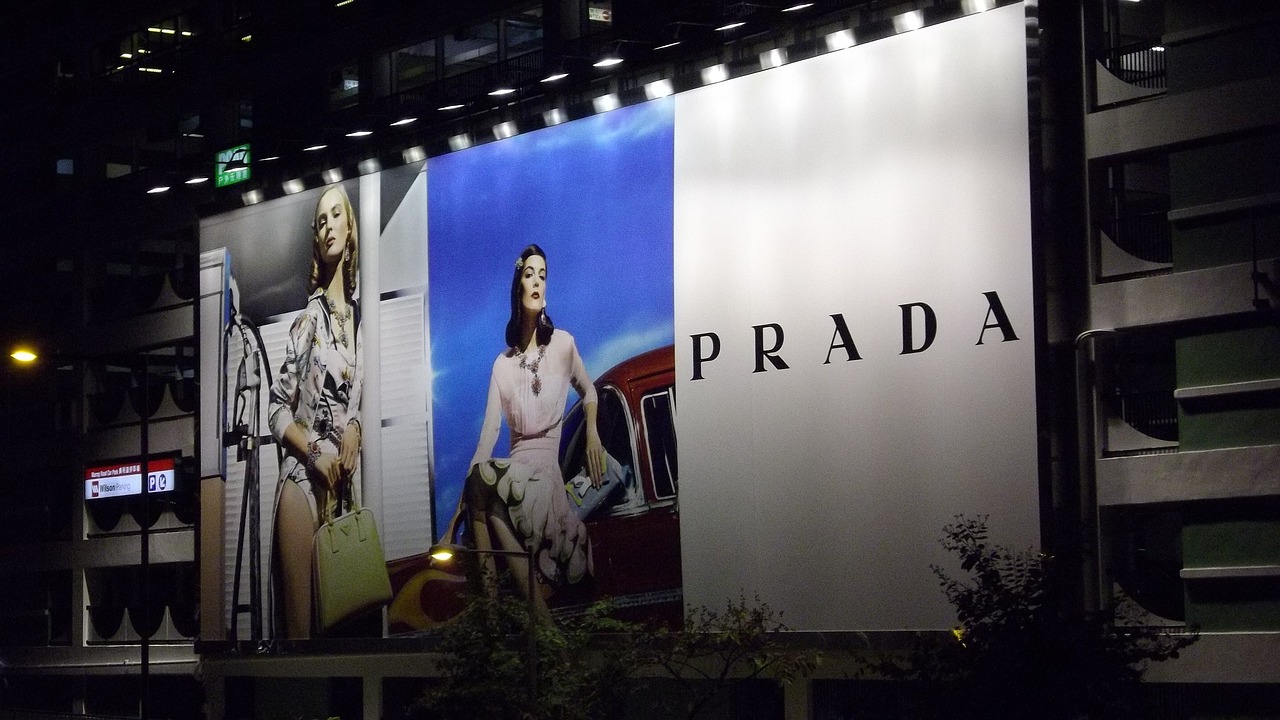 Prada Group, the parent company of Miu Miu, has embraced high-tech solutions like blockchain technology to combat counterfeit products.
The company, in cooperation with the Aura Blockchain Consortium, has launched blockchain services that allow customers to verify the authenticity of their purchased products, according to a Wednesday report from Bloomberg.
"This authentic Prada product's certificate has been uploaded on Aura Blockchain Consortium's platform to record and guarantee its integrity," a little card tucked in the company's expensive products read.
According to the Organization for Economic Cooperation and Development (OECD), counterfeit and fake products account for about 2.5% of world trade, with an estimated worth of $464 billion annually.
To combat this growing issue, Prada Group, LVMH, Richemont, and other industry leaders founded the Aura Blockchain Consortium in 2021 to develop blockchain solutions to track their highly coveted and expensive goods.
These brands aim to provide customers with a reliable way to authenticate their products, which, in turn, can increase the appeal and value of original items.
Additionally, this technology allows customers to easily pass on or resell their products, further strengthening the investment value of these luxury goods.
"A digital certificate of authenticity is a huge, huge problem solver. In parallel, it helps us market the product and track its origins," Stefano Rosso, chairman of Maison Margiela and CEO of BVX, explained.
The Aura Consortium's blockchain technology enables customers to verify products by accessing a digital certificate of authenticity.
Customers can tap their smartphones on items like Maison Margiela Tabi shoes, which contain embedded NFC chips.
The chip then directs the phone to a website where the company provides an authenticity certificate, along with information about the product's origin.
Similarly, Loro Piana, under LVMH, launched a service allowing customers to scan QR codes on labels to verify the authenticity of high-end garments.
Prada Group Integrates Blockcina Into its Fine Jewelry Eternal Gold Line
Prada Group has integrated blockchain tracking into its Fine Jewelry Eternal Gold line, which features certified recycled gold and ethically sourced precious stones.
Customers can tap their phones on the jewelry's card to access the certificate of authenticity, information about the materials used, and the item's carbon footprint.
This not only verifies the product's sustainability claims but also provides customers with a digital record of ownership.
The implementation of blockchain technology in the luxury goods sector goes beyond authenticity verification, according to Pierre-Nicolas Hurstel, CEO of Arianee, a startup that works with consumer brands to build blockchain applications.
It also allows brands to track the sale and repair history of products, providing customers with comprehensive information about their valuable possessions, he added.
Hurstel even claimed that consumers may soon have a digital wallet on their phones containing certificates for all their luxury items.
However, the rise of a stronger secondhand market facilitated by blockchain technology could pose challenges for luxury brands that rely on exclusivity and scarcity to maintain their appeal.
"This is not good for brands trying to avoid ubiquity and selling the promise of exclusivity," said Luca Solca, a global luxury goods, senior research analyst at Alliance Bernstein.
---