PayPal to Make New Blockchain, AML Hire in New York
Payments giant PayPal could be set to take another dip into the world of blockchain – as it is set to recruit a director for Anti-Money Laundering (AML) and Blockchain Strategy for its New York office.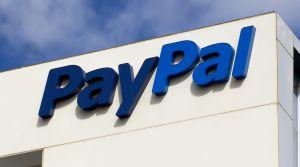 Per the now-expired job posting published in March, PayPal said it was seeking a new recruit, who will work with its Global Financial Crimes team. The company was looking for an applicant with "deep experience in blockchain technology," and said the new hire will "partner with business stakeholders and strategists in evaluating new opportunities and partnerships."
The company added,
"The successful candidate will be responsible for evaluating blockchain use cases with an eye towards financial crimes risk management and overseeing AML investigative activities and emerging trends in this space."
Cryptonews.com has contacted PayPal about the posting, and will update this article should a response be forthcoming.
PayPal has previously posted job vacancies for engineering roles, indicating that it is looking to develop its blockchain capacities. The company has been putting together a blockchain research group unit, which operates within its Strategic Technology Enablement department.
PayPal's biggest crypto venture to date was its initial involvement in Facebook's Libra project. However, the company notably pulled out of the initiative in October last year and was followed by a number of other payments and retail industry players, including Mastercard, Visa, eBay, Mercado Pago and Stripe.
The new directorial role requires "extensive expertise in carrying out investigative practices," according to the posting.
PayPal said that candidates should have a minimum of 10 years of AML, compliance, law enforcement or similar professional experience.
A college degree would be an asset to potential candidates, as would be relevant experience in a senior position at a major financial institution.
The new director will be New York-based, but Singapore – one of Asia's busiest hubs of blockchain technology and cryptocurrency-related business – is also listed as an "additional location."
____
Learn more: PayPal Will 'Certainly Support' Crypto Once it Stabilizes
---