OCC's Fair Banking Rule, Gemini IPO, Coinbase Altcoins Hub + More News
Get your daily, bite-sized digest of cryptoasset and blockchain-related news – investigating the stories flying under the radar of today's crypto news.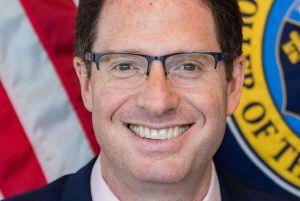 Banking news
The US Office of the Comptroller of the Currency (OCC) today released its finalized rule to "ensure fair access to banking services provided by large national banks, federal savings associations, and federal branches and agencies of foreign bank organizations." The rule codifies more than a decade of OCC guidance stating that banks should conduct risk assessment of individual customers, rather than make broad-based decisions affecting whole categories or classes of customers, when provisioning access to services, capital, and credit, according to the office. Meanwhile, Brian P. Brooks is stepping down today as Acting Comptroller of the Currency. Chief Operating Officer Blake Paulson will become Acting Comptroller of the Currency.
The OCC also announced conditional approval of the conversion of Anchorage Trust Company, a South Dakota chartered trust company, to become Anchorage Digital Bank, National Association. As reported, among investors of Anchorage, which is also an institutional crypto custody firm, is payments giant Visa.
Exchanges news
Crypto adoption news
Gemini announced the upcoming launch of the Gemini Credit Card, a credit card that lets its users earn up to 3% back in bitcoin or other cryptoassets for every dollar spent. The card will be available to US residents, the company said without providing more details about the launch.
Blockchain news
The Russian Central Bank is preparing to launch its first blockchain-powered mortgages, reported news agency TASS. The agency quotes Olga Skorobogatova, the bank's First Deputy Governor, as stating that her organization is now in advanced talks with the Federal Service for State Registration (the government agency that polices the national real estate register) and the Ministry of Digital Development as the bank edges closer to a rollout. Skorobogatova claimed the new digital mortgages would provide seamless financing solutions for property buyers in the country as the country edged toward a "digitized" banking system.
Investments news
Titan, a developer of software and services for advancing Bitcoin mining at scale, said it has received an unspecified strategic investment from Coinbase Ventures as part of its current seed fundraising round. Titan anticipates launching closed beta of Titan Pool, an enterprise-ready mining pool, this month.
---