Next Bored Apes or CryptoPunks? Discover Hot New NFTs to Buy Using Launchpad.xyz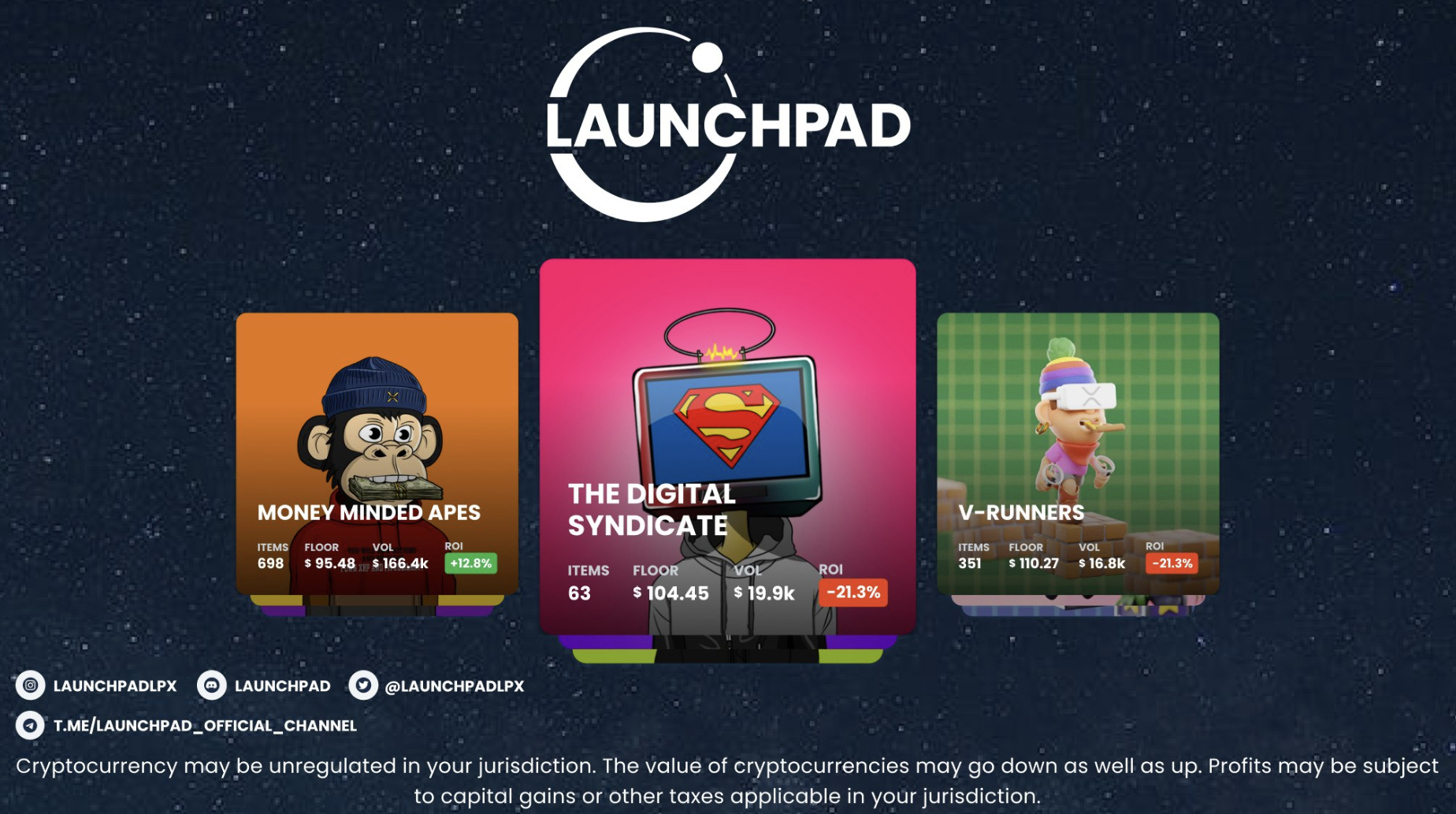 The crypto market has seen the meteoric rise of Bored Ape Yacht Club (BAYC) and CryptoPunks, which have become household names in the NFT world.
Despite the recent downturn in the NFT market, the search for the next NFT project with the potential for skyrocketing returns continues.
Launchpad.xyz (LPX) aims to be the go-to platform for investors seeking to find the next big NFT investment opportunity.
AI-Powered Analysis for Cutting-Edge NFT Insights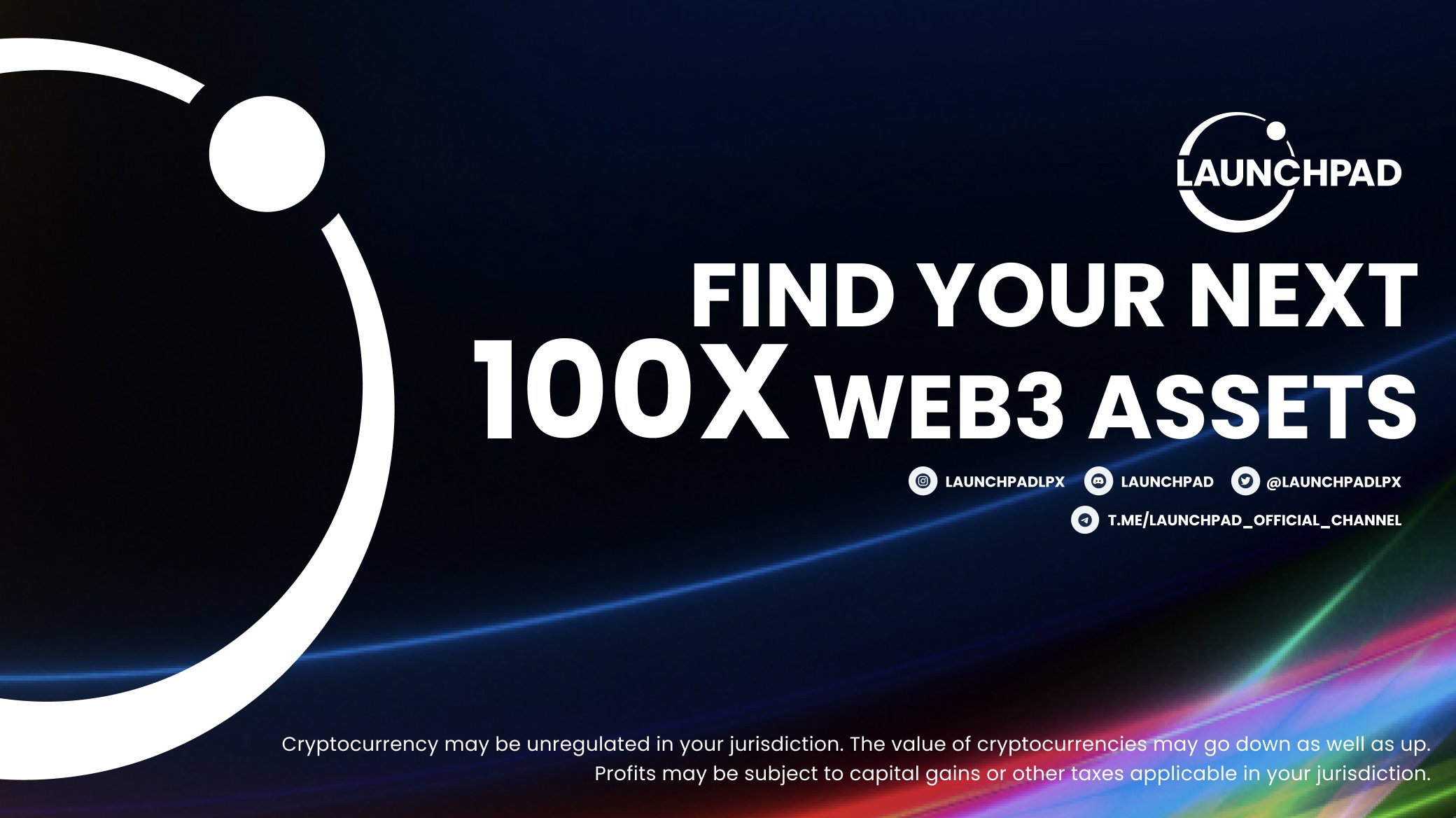 With NFT trading volumes surging and new projects launching daily, navigating the market can be daunting.
Launchpad.xyz is here to change that, offering a suite of features designed to help investors make informed decisions.
From a decentralized exchange (DEX) for token swaps and NFT trading to exclusive access to private ICOs, Launchpad.xyz is a one-stop shop for all things NFT.
Launchpad.xyz leverages the power of artificial intelligence to streamline the crypto analysis process.
Their proprietary Launchpad Quotient tool assigns risk-reward scores derived from over 400 data points, offering investors unparalleled insights into potential opportunities.
With the help of AI, finding the next Bored Ape or CryptoPunk has never been more accessible.
Exclusive Access to NFT Mint Whitelisting
Indeed, imagine securing a spot in the next high-profile NFT collection like CryptoPunks or MiLady.
Launchpad.xyz provides users with exclusive access to NFT mint whitelisting, giving them the best chance of finding the next skyrocketing NFT - ahead of market listings.
What's More? A decentralized exchange for seamless crypto and NFT trading.
Changing the face of NFT trading, Launchpad.xyz goes beyond offering insights and access.
With a hybrid decentralized exchange supporting multiple order types and a maker-taker commission structure, users can trade both cryptocurrencies and NFTs in one place.
Additionally, staking LPX tokens on the platform rewards users with discounted trading fees.
Another innovation brought to you by Launchpad.xyz is the play-to-earn gaming hub.
This unique feature allows users to view, watch, and even bet on play-to-earn games in real-time.
Early access to game releases enables investors to evaluate potential investments before public launch.
Secure Your Spot in the Launchpad.xyz Presale
If you're ready to dive into the world of NFTs, there's no better time to get involved with Launchpad.xyz.
Join the presale to secure your LPX tokens, unlocking a wealth of features and investment opportunities.
As the token price increases incrementally across the 10 stages of the presale, early participation is key.
And at the rock bottom fleeting presale price of just $0.035 per LPX (and a future listing price of $0.07 - you can't lose.
Don't miss the chance to find the next Bored Apes or CryptoPunks using Launchpad.xyz.
Harness the power of AI, exclusive access, and cutting-edge tools to navigate the NFT market with confidence and make your mark on the world of NFTs.
Disclaimer: Cryptocurrency projects endorsed in this article are not the financial advice of the publishing author or publication - cryptocurrencies are highly volatile investments with considerable risk, always do your own research.
---