New Meme Coin Thug Life is Listing Today - Can This Crypto 100x Like $SPONGE?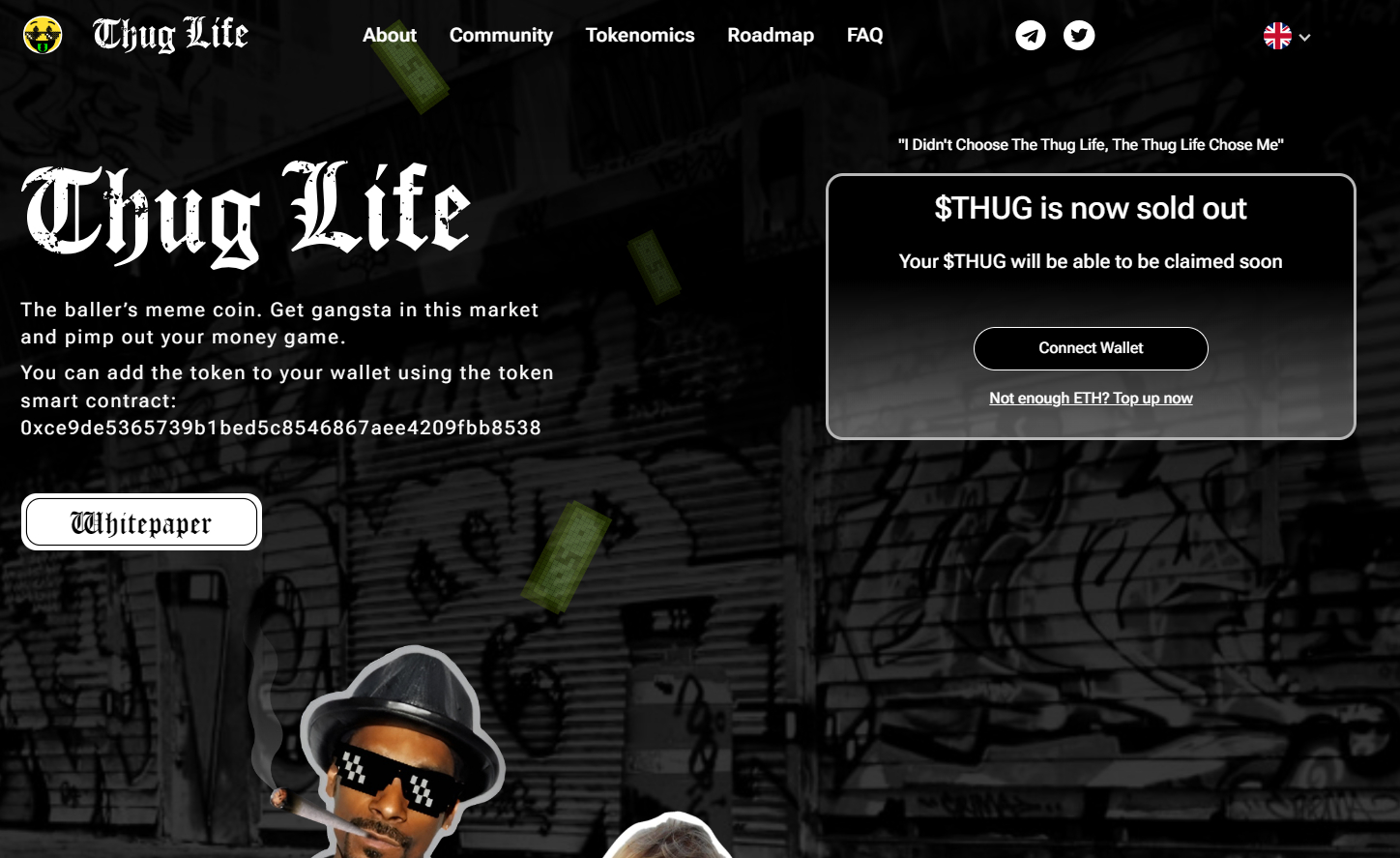 Monday, 17th July - Meme coin degens are strapping on their seat belts ahead of what is expected to be an explosive launch for Thug Life Token later on Monday.
$THUG, which analysts are hailing as one of 2023's top shitcoin investment opportunities, launches at 18:00 CET.
After this time, $THUG will be available for trade across major Ethereum-based decentralized exchanges (DEXs), while investors who got in on the project's blockbuster presale will be able to claim their tokens.
Thug Life Token's presale, which ended over the weekend, raised over $2 million in under two weeks, a strong sign that there remains significant unmet demand for the token heading into its launch.
Traders yet to get their hands on $THUG may want to move quickly when the token debuts later on Monday, as FOMO and pent-up demand could quickly send its price shooting well above the presale price.
Thug Life Token is themed around the timeless Thug Life movement that was first popularized by hip-hop stars such as Snoop Dogg back in the 80s.
$THUG is the "baller's meme coin," the project says on its website. "Get gangsta in this market and pimp out your money game."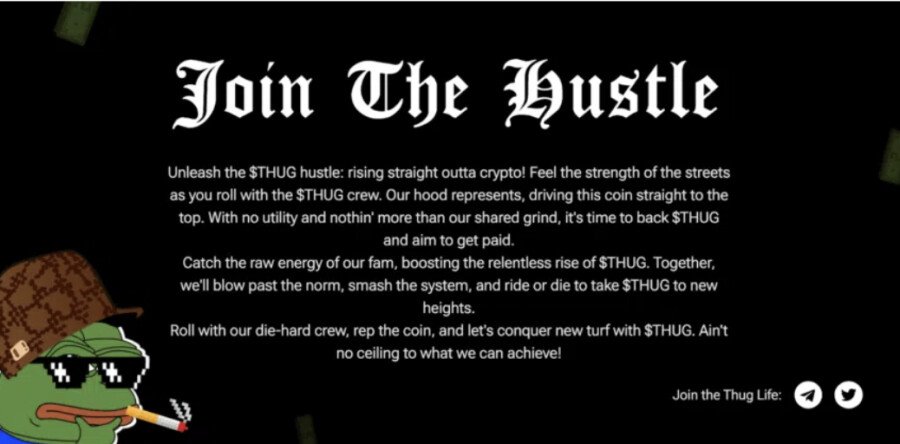 Same Marketing Team as 100x $SPONGE Token
Thug Life Token has generated significant buzz within web3 circles given that the team behind the project is the same team that created Sponge.
Meme coin degens might remember that $SPONGE was able to achieve gains of nearly 100x from its DEX launch price and hit a maximum market capitalization of around $50 million.
And the Thug Life Token team has been hard at work making sure that the token equals, or even surpasses the success of $SPONGE.
Their outreach means that the Thug Life Token project already features prominently across numerous reputable crypto news websites including Be[In]Crypto, CryptoPotato and Finbold.
At the same time, a host of widely followed and well-respected crypto influencers including the likes of Crypto Gains are also spreading the word about the project.
Meanwhile, Thug Life Token is killing it on social media, with now more than 4,800 followers on Twitter and with its meme tweets routinely getting over 500 likes.
Furthermore, the project's Telegram channel has over 2,600 subs.
As meme coin degens know well, the secret sauce to success in the meme coin market is building a loyal and engaged degen community who buy into a tokens theme and vision.
Given the significant attention that Thug Life Token is already getting, its highly unlikely that $THUG will stay at a market cap of $3 million for long.
Fair Tokenomics, Refreshing Take Could See $THUG Pump
$THUG's aforementioned low market cap and massive marketing push are two big reasons why the token could see a massive pump.
But $THUG also has a lot of positives going for it, such as its fair tokenomics structure.
70% of the token supply was sold in the presale and there is no insider/team allocation.
In fitting with its community-first approach, 15% of $THUG's 4.2 billion token supply has been dedicated to community giveaways.
Assuming that $THUG is able to at least maintain its price of $0.0007 after the DEX launch, this means the community will receive giveaways at least $400,000.
The remaining 15% is reserved for marketing, with the project keen to get a wave of influencers on board to help pump the $THUG price, and DEX liquidity.
Indeed, the team behind Thug Life has committed to locking liquidity upon its launch on decentralized exchanges (DEXs) for at least three months.
This is a rare move in the meme coin space and should ensure a better trading environment, as well as removing the possibility of a rug pull or token dump.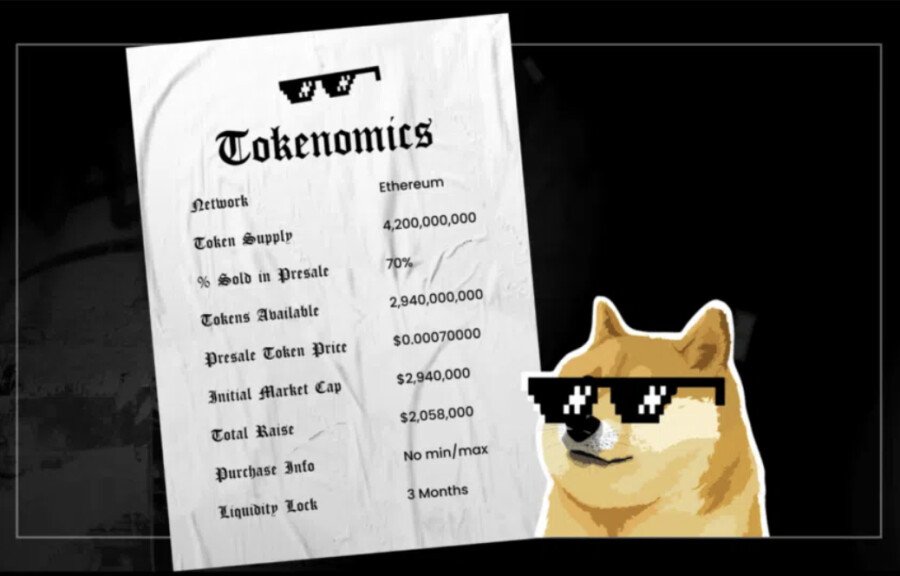 Meanwhile, industry observers have praised $THUG due to the refreshing take it brings to the meme coin space.
$THUG is not based around out-of-fashion dog memes or short-term social media fads, like meme coins created in response to Elon Musk or Andrew Tate tweets.
Rather, $THUG is themed around the timeless Thug Life movement that was first popularized by hip hop stars such as Snoop Dogg back in the 80s.
The Thug Life Token promotes itself as a "second chance for those who have been played, influenced, and used as a cash-out."
More than just another meme coin, $THUG is "a movement fueled by humor, brotherhood, and the shared struggle of hustling in this web3 world."
Can $THUG 100x?
The team behind Thug Life Token have an explicitly stated goal to reach a $100 million market cap, which would give presale investors 34x gains.
The meme coin project's roadmap states that the team will strive to achieve this milestone with a combination of aidrop campaigns, giveaways, CEX listings, partnerships and a $THUG token burn.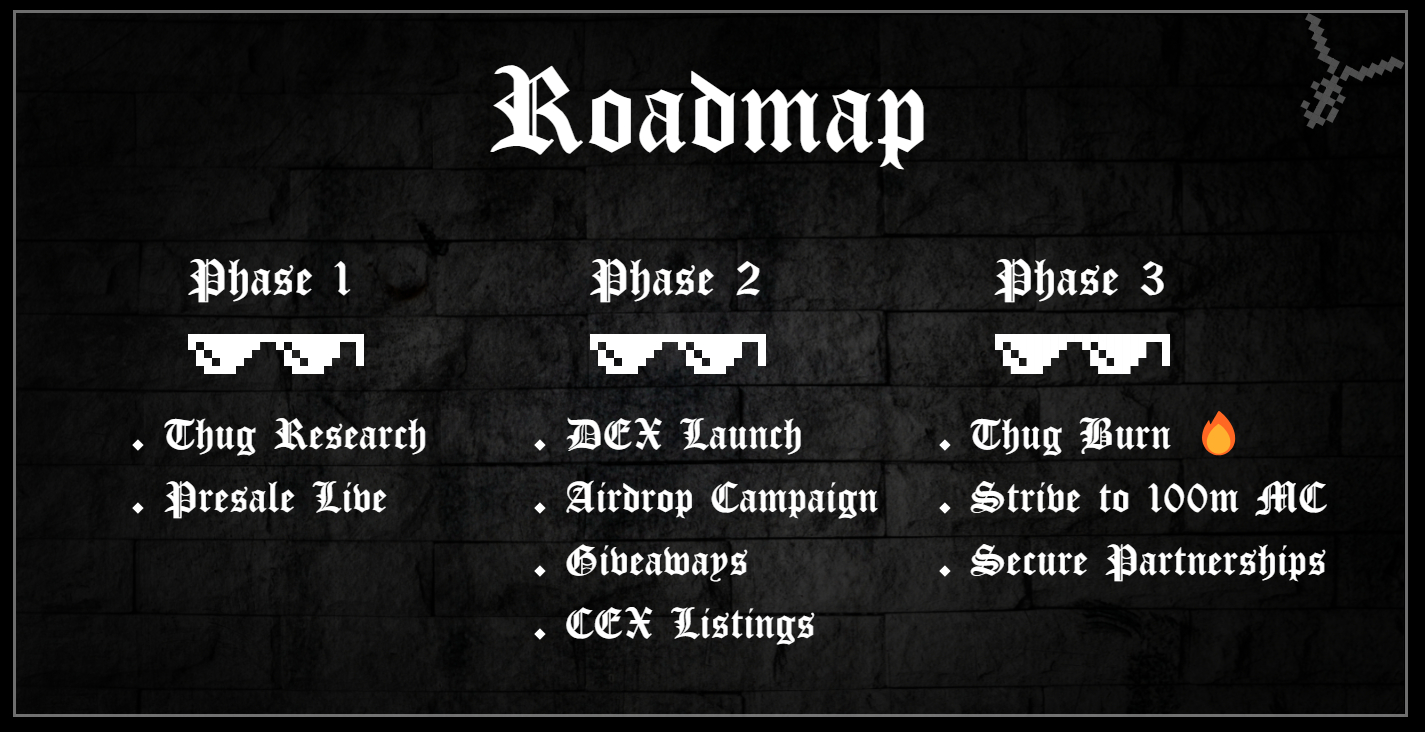 But some analysts think $THUG could go beyond $100 million.
Popular crypto YouTuber Michael Wrubel has tipped $THUG for potential 100x gains, which would see the token's market cap come close to $300 million.
That may sound like an outlandish price prediction, but readers should bear in mind that Pepe coin, based on the also timeless Pepe the frog meme, was able to reach a market cap of nearly $2 billion, earlier in the year.
$THUG plays on a similarly popular "Thug Life" theme and could easily catch fire.
Join the $THUG movement, get that FOMO and turn screw-ups into profits now.
Don't miss out on what could end up as 2023's hottest meme coin launch.
Disclaimer: Crypto is a high-risk asset class. This article is provided for informational purposes and does not constitute investment advice. You could lose all of your capital.
---