New Coin Listing to Watch - AiDoge to List on MEXC & Uniswap Tomorrow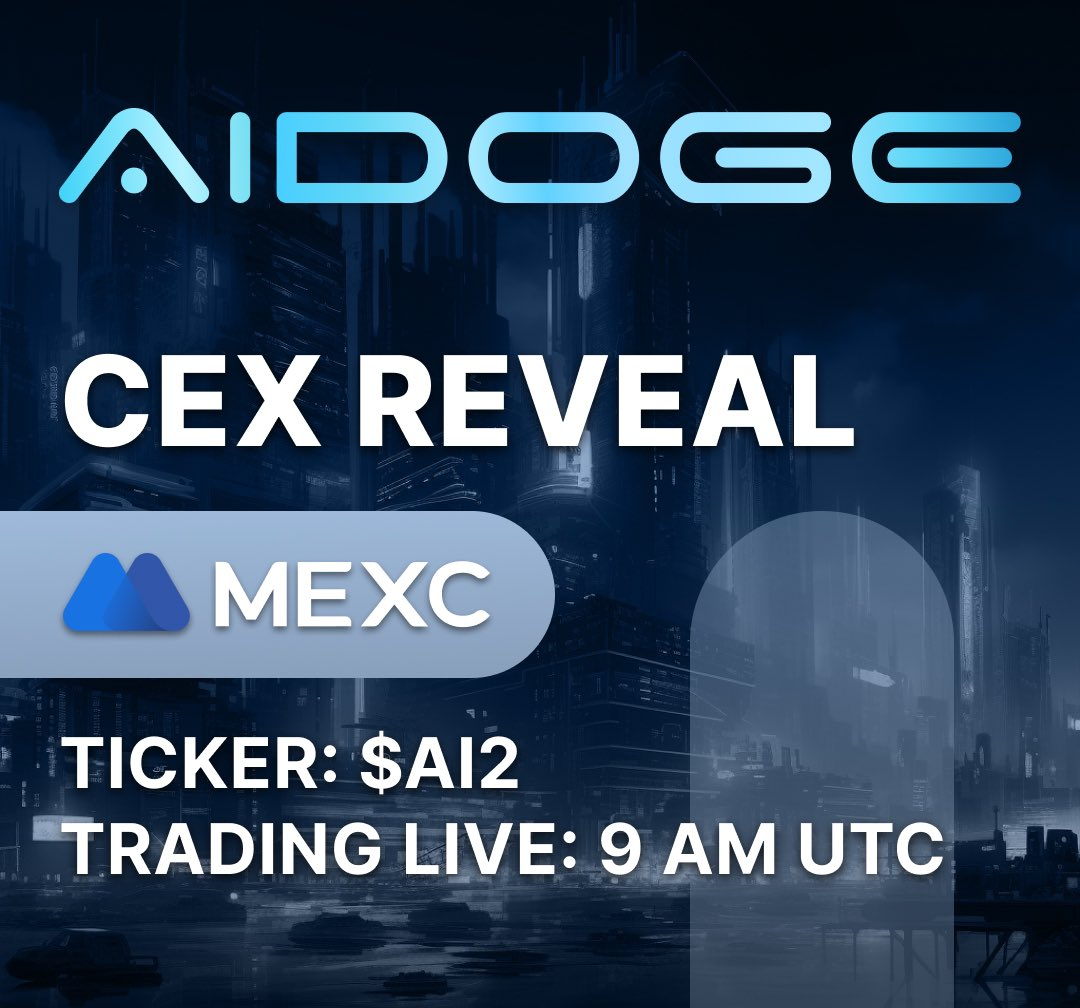 New cryptocurrency AiDoge (AI) is set to be listed on its first crypto exchanges tomorrow, on MEXC and Uniswap DEX - both at 9am UTC on Monday, June 19th.
Token claim for presale buyers also takes place at the same time, 09:00 UTC.
New Coin Listing Details
As MEXC already has a token listed with the ticker symbol $AI (AICoin), AiDoge will be listed on the exchange under the ticker $AI2.
AI2 Trading available - 09:00 UTC 19/06/2023
AI2 Withdrawal available - 09:00 UTC 20/06/2023
Contract address - 0xe1283567345349942AcDFaD3692924a1B16CF3Cc
View the AiDoge contract on Etherscan here.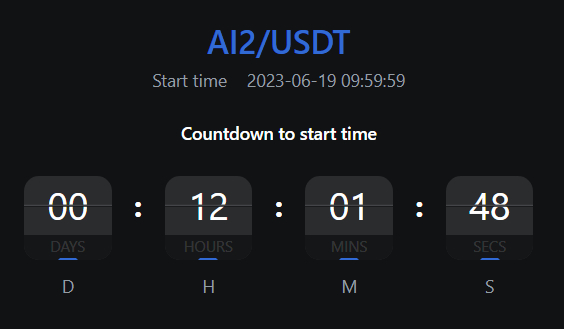 Visit the MEXC trading pair for AI2/USDT here, which currently displays a timer counting down to the new coin listing.
MEXC AiDoge Crypto Kickstarter Event
As with many new cryptocurrency listings on MEXC, the exchange is also running a kickstarter event.
Participants can win a share of the AiDoge airdrop pool - consisting of 1,488,090,000 $AI2 tokens.
Find out how to take part in the AiDoge token airdrop here.
About AiDoge
The MEXC website provides the following description for the AiDoge crypto project:
'The AiDoge platform provides an AI-driven meme generation experience for users, adapting to the ever-changing crypto world. It employs advanced AI technology to create relevant memes based on user-provided text prompts. Key aspects include the AI-powered meme generator, text-based prompts, and $AI tokens for purchasing credits.'
AiDoge sold out its token presale earlier than expected, hitting its $14.9 million hard cap after four weeks.
---