Mooky is the Rising Meme Coin Looking to Compete with Dogecoin & Shiba Inu through Sustainability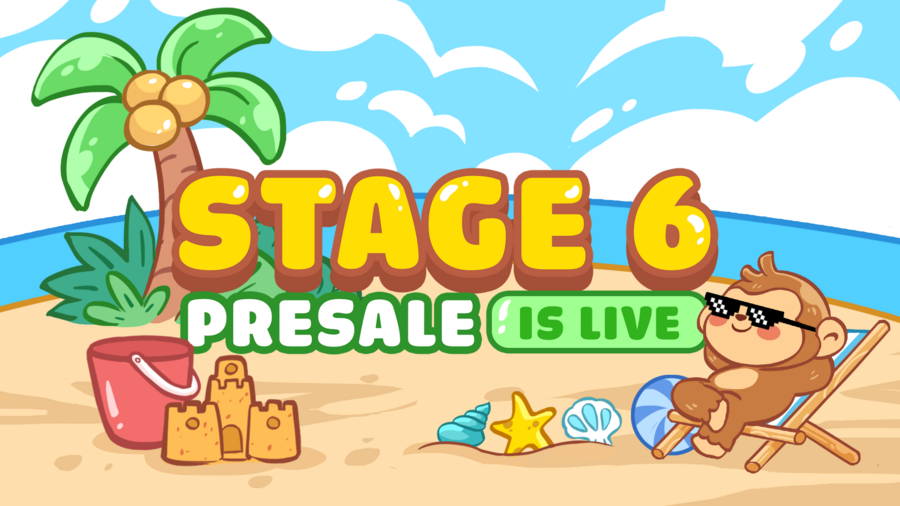 Mooky, the latest meme coin to hit the market, is on a mission to make a difference for its investors and the environment. Through its ongoing presale, Mooky offers supporters an opportunity to be part of a greener future while enjoying unique features like Ventures Club, 3D NFTs, and upcoming mini-games. With its distinctive focus on environmental protection and community-driven initiatives, Mooky aims to rival established meme coins such as Dogecoin and Shiba Inu.
The Mooky presale is live and has reached stage 6, offering early investors the chance to maximize their returns on investment (ROI). The sooner you invest, the higher your ROI, making this the ideal time to join the Mooky community.
With its verified and audited contract code, Mooky ensures complete project security, preventing rug pulls and guaranteeing investor safety.
Mooky is more than just a meme coin. It's a charity token focused on environmental sustainability, partnering with organizations to plant trees and support the Rainforest Foundation. Investing in Mooky allows you to seek financial gains while contributing to a greener world.
During the presale, investors can purchase MOOK, the platform's native token, using USDT, ETH, or BNB. The Mooky project has already raised over $460,000, demonstrating strong support and interest from the community. Once the presale ends, investors can claim their purchased MOOK tokens through the Mooky website's claim page.
The Mooky Ventures Club is a unique opportunity for holders of legendary NFTs, allowing them to participate in project governance through the decentralized autonomous organization (DAO). Club members can create initiatives for the Mooky team to work on and vote on investment projects to generate ROI for buybacks. Additionally, NFT holders will receive airdrops from other projects Mooky invests in.
Moreover, Mooky aims to establish partnerships with major crypto platforms such as CoinGecko and CoinMarketCap to increase its visibility and attract more investors. The project also plans to secure listings on reputable exchanges like Binance and KuCoin, making it more accessible and convenient for users to trade MOOK tokens.
Staking and Mini-Games: Fun with a Purpose
Mooky plans to introduce staking and mini-games to the platform, providing utility to its NFTs and further engaging the community. These features enhance the user experience, offering more ways to interact with the platform and other community members.
Mooky's contract code has undergone a thorough audit by SpyWolfNetwork, guaranteeing its absolute security. Solidproof has confirmed the Mooky team's credibility, safeguarding against rug pulls and ensuring the project's overall security. This protection and transparency instill trust in investors, allowing them to invest in Mooky without worrying about potential losses.
Revolutionary 3D NFT Collection
Mooky is set to unveil an exclusive collection of 3D NFTs, primed for minting at launch. These NFTs will be available in five distinct tiers - common, uncommon, rare, super rare, and legendary - each showcasing a unique design and intrinsic worth.
These NFTs will provide value in upcoming developments and activities, granting holders privileged access to benefits such as airdrops and merchandise releases. Additionally, every NFT is connected to an actual tree planted in the real world, enabling investors to monitor their positive impact on the environment.
Tokenomics and Fair Distribution
Mooky takes pride in its 0% tax rate, eliminating slippage concerns for purchasing or trading tokens. This no-tax strategy is advantageous for the community, making transactions more economical. Additionally, Mooky will lock its liquidity for two years. The absence of VC or private sales and team tokens guarantees a just distribution and equal chances for every investor.
A Community-Driven Project
At its core, Mooky is a community-driven meme coin that values the input and contributions of its supporters. By offering exciting features like NFTs, Ventures Club, and upcoming mini-games, Mooky aims to foster a strong and engaged community. With its focus on transparency, security, and a greener world, Mooky is redefining what it means to be a meme coin.
To conclude, Mooky is a unique meme coin that combines environmental sustainability, community-driven initiatives, and exciting features to create a comprehensive investment opportunity. With its ongoing presale, now is the perfect time to join the Mooky community and take advantage of the potential ROI, 3D NFTs, and the Mooky Ventures Club.
As a secure and verified project, Mooky is set to challenge established meme coins, offering investors an opportunity to contribute to a greener world while enjoying the perks of a thriving crypto community. The platform's innovative approach sets it apart from other meme coins in the market and establishes it as a strong contender for long-term success.
Its dedication to environmental conservation and community-driven nature make it an attractive investment opportunity for seasoned crypto enthusiasts and newcomers. With its ambitious roadmap and plans for expansion, Mooky is poised to make waves in the world of crypto and meme coins.
---