MicroStrategy Makes its Fourth-Largest Bet on Bitcoin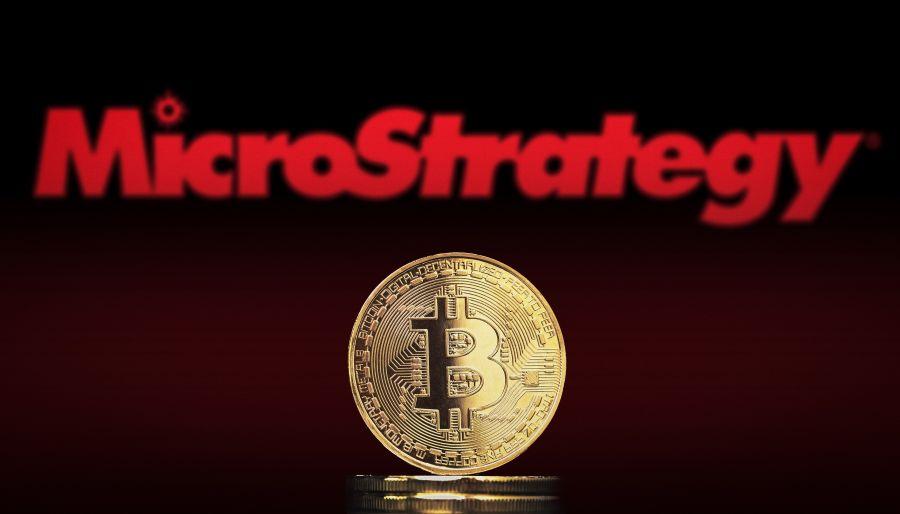 One of the largest bitcoin (BTC) holders, US-listed software firm MicroStrategy, just made its fourth-largest investment in BTC, increasing its stash to BTC 121,044 (USD 6.92bn). (Updated at 14:54 UTC: updates throughout the entire text).
This time, per the CEO Michael Saylor, they acquired BTC 7,002 for USD 414m.
The company already spent USD 3.57bn on BTC, paying USD 29,534 per BTC on average.
As of 13:12 UTC, the new purchase announcement from MicroStrategy appears to have given some support to the bitcoin price. BTC traded at USD 57,174 at press time, up by 0.5% during the 15 minutes since the announcement.
An hour later, at 14:12 UTC, BTC still traded at about the same level, after briefly moving above USD 57,400.
In either case, today's announcement from MicroStrategy marks the fourth-largest USD purchase of bitcoins since the company first said it "adopts bitcoin as a primary treasury reserve asset" on August 11 last year.
The firm doubled down on its promise on February 21 last year, when it made a bitcoin purchase worth some USD 650m, before other major BTC purchases worth 1.026bn and USD 489m were announced on February 24 and June 21, respectively.
Commenting on the latest bitcoin spending spree by Michael Saylor, Blockstream CEO Adam Back said that "every time you panic sell, you're giving Saylor's MicroStrategy coins."
In addition to Back, others also offered their take on the purchase, with the crypto entrepreneur and investor Anthony Pompliano saying "the conviction here is incredible to watch."
The comment from Pompliano followed an appearance by him on CNBC earlier today where he said that bitcoin on-chain metrics are strong, and that he and "millions of other people" are not selling their bitcoin.
Meanwhile, Michael Saylor himself also tweeted yesterday, one day before his announcement, saying "The future doesn't belong to the fainthearted. Bitcoin."
Commenting more broadly on the current state of the bitcoin market, Mikkel Morch, Executive Director at crypto hedge fund ARK36 told Cryptonews.com via email that we are entering "an eventful week" for the financial markets with key economic figures set to be released by major economies.
"The digital asset market, including bitcoin, will likely be most sensitive to inflation reports," Morch said, adding that high inflation prospects "may give bitcoin the boost needed to spark another leg up."
He added that comments from US Federal Reserve Chairman Jerome Powell and the European Central Bank President Christine Lagarde on new concerns over the coronavirus could also have an impact on the bitcoin market "in the short term."
____
Learn more:
- Crypto Investment Trends in 2022: Brace for More Institutions and Meme Manias
- Altcoins in for a Bumper 2022 as Number of Crypto Traders Set to Double – Report

- 16 Tweets by MicroStrategy CEO and USD 5B in Bitcoin, How Has BTC Reacted?
- 'Paper Money' Hits All-Time Low Against Bitcoin & Other Hard Assets – Pantera's CEO

- Watch: Tone Vays on Bitcoin Narratives, Bear Market, DeFi, NFTs, and Ethereum
- Watch: CryptoBirb on Trends in Crypto Trading, His Exit Strategy, Bear Market, and More
---