Miami-Dade Residents Might Be Able To Pay Taxes With Crypto
A new proposal by Danielle Cohen Higgins, County Commissioner of District 8 from the Miami-Dade county in Florida, US, calls for the establishment of a task force to look into the possibility of enabling residents to pay their taxes in cryptocurrency.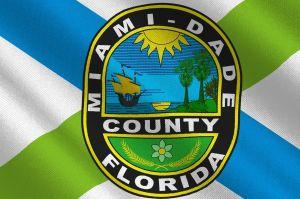 Should the proposal go through, local residents will be allowed to pay for taxes, services and fees with cryptocurrencies such as bitcoin (BTC), litecoin (LTC) and ethereum (ETH).
Higgins prepared the resolution and sponsored it, allowing Geri Bonzon-Keenan, County Attorney of Miami-Dade, to submit it along with a memorandum to the Board of County Commissioners.
The resolution foresees the creation of the Miami-Dade Cryptocurrency Task Force, established for the purpose of studying:
the feasibility of the county accepting cryptocurrency and other digital monetary forms as "payment for county taxes, fees, and services";
identifying potential costs related to accepting cryptocurrency and other digital monetary forms payment for county taxes, fees, and services;
and developing recommendations to the board on other policy initiatives linked with cryptocurrencies that would be advantageous to the county.
"The Task Force shall be comprised of 13 members appointed by the Board (one member by each County Commissioner). Each member of the Task Force shall have at least five years' experience in the cryptocurrency, financial, banking, business development, or cybersecurity industries," the resolution said.
The task force is to provide its final report within 180 days following its first meeting, according to the document.
The resolution states that the past years have brought a surge in crypto-oriented initiatives aimed to facilitate cryptocurrencies' use in Florida. Among others, in 2019, the Florida Legislature established the Florida Blockchain Task Force with the aim to study if and how state, county, and municipal governments could benefit from "a transition to a blockchain-based system for recordkeeping, data security, financial transactions, and service delivery and identify ways to improve government interaction with businesses and the public."
In addition to this, last February, with the backing of its crypto-friendly Mayor Francis Suarez, the city of Miami passed a resolution to study the feasibility of enabling its employees to receive all or a part of their salaries in bitcoin, allowing the city to obtain payments in the cryptocurrency, and investing the city funds in bitcoin.
___
Learn more:
- American Political Leaders Playing High-stakes Bitcoin Pledge War
- Miami Mayor Open to Bitcoin Investment, Crypto Bill Pay Plans
- Russian Finance Ministry, Central Bank at Loggerheads over Crypto Tax - Report
- Collect Taxes More Effectively to Avoid 'Debt Trap' Chaos, Warns IMF
- Crypto and Tax in 2021: Be Ready to Pay More
---