Meta Masters Guild Presale Raises $1.5m, Next Price Rise Could Come in 24 Hours
Disclosure: Crypto is a high-risk asset class. This article is provided for informational purposes and does not constitute investment advice. By using this website, you agree to our terms and conditions. We may utilise affiliate links within our content, and receive commission.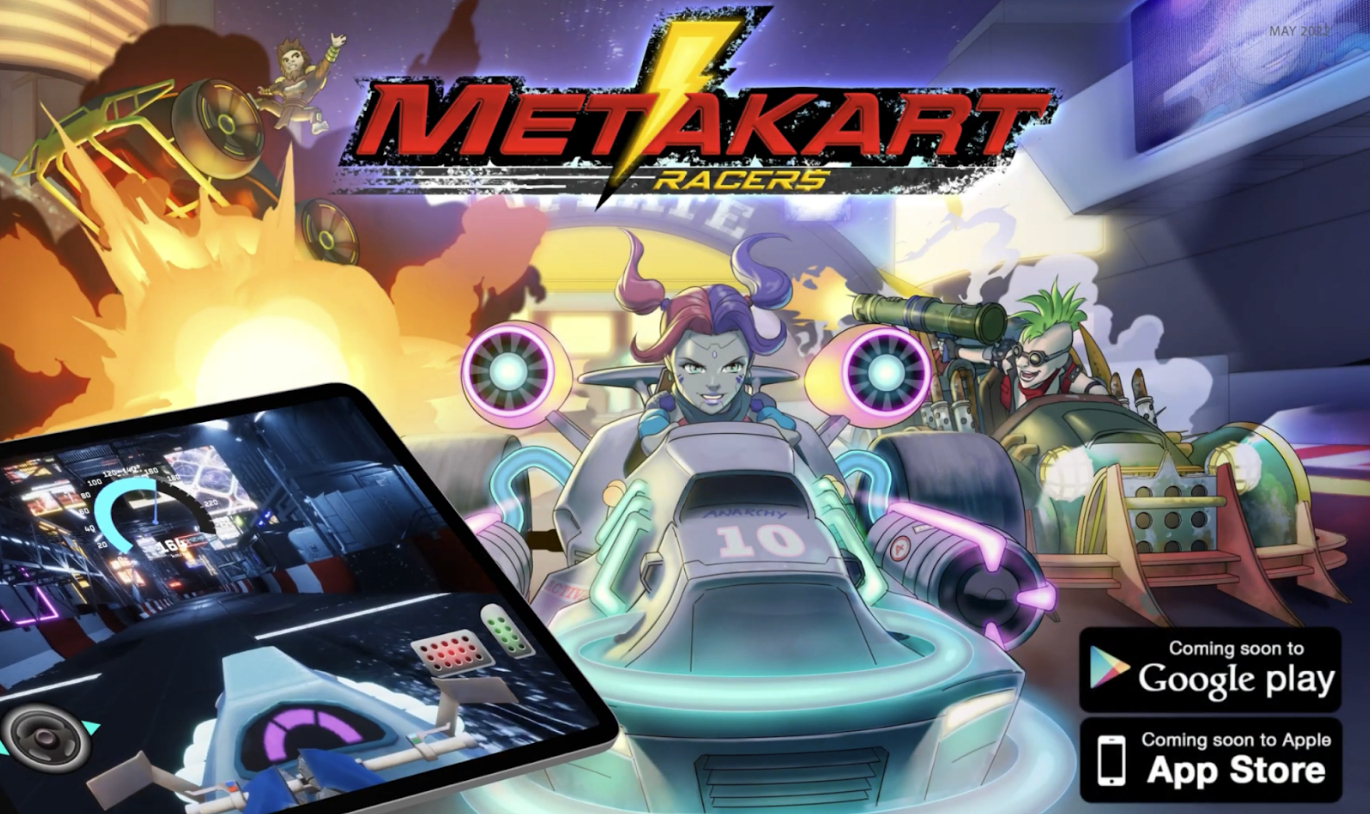 Friday, January 27th, 2023 – Meta Masters Guild, a play-to-earn games platform, has successfully raised $1.5 million in its presale and is moving forward with the development of its first game, Meta Kart Racers.
The project is currently raising more than $500,000 a week, and will soon be coming out of Stage 3 of the fundraise after it reaches its $1,848,000 milestone.
In Stage 4 of the $MEMAG presale the token increases in price from $0.01300 to $0.01600, a 23% rise.
The presale has seven stages altogether, with the staged price rises finishing at $0.02300 – 76% above the Stage 3 price.
Although the current Stage 3 phase has another five days to go, it is likely to come to an end well before then, perhaps in as little as two days' time.
With the pace of the fundraising picking up all the time, potential investors will need to move smartly to get in on the action and secure the substantial pre-listing upside buffer on offer.
Gideon Clifton CEO GameAround: "Fully playable version will be released later this year"
Gamearound develops Meta Kart Racers and other titles for Meta Masters Guild.
The blockchain developer has created games for the likes of Boohoo, a top fashion retailer with revenues in excess of $1 billion.
Gamearound CEO Gideon Clifton, commenting on Meta Kart Racers, said: "We are excited to announce the development of a fully playable version that will be released later this year.
"This playable version will feature a free entry-level NFT character and kart, with premium versions available for purchase in our NFT marketplace or unlockable in the game."
He continued: "Our goal is to revolutionize the mobile gaming community by introducing fun and rewarding Play-to-Earn (P2E) games, with Meta Kart Racers being the first in the MEMAG launch collection."
Clifton describes the MEMAG partnership as "a landmark moment for Gamearound and blockchain gaming, bringing ground-breaking, fun and enjoyable titles to the global P2E community".
"At Gamearound, we are building a decentralized future for the good of gaming and we are all stoked to be part of the MEMAG journey," he added.
Meta Masters Guild has low costs, high standards, and boundless ambition
Because Meta Masters Guild is building a platform specifically for mobile play-to-earn games, it means its production costs are far less than those of console games publishers.
Players will access the ecosystem using the $MEMAG token and rewards will be paid out in the currency. Users will also be able to stake their tokens to earn yield and trade them.
The project has a hard cap raise target of $4.97 million, which the team says is more than enough to execute on its roadmap.
Such is the potential of the play-to-earn gaming space, as demonstrated by Axie Infinity, which at one point saw its AXS token leap 1,000x in value. There is literally billions of dollars in revenue to be fought over.
The popularity of the gaming industry and the realization that the project already has its Meta Kart game at an advanced stage of development, make it an attractive proposition for investors.
Doing play-to-earn differently by pivoting to play-and-earn
Play-to-earn gaming has gained considerable traction in East Asia in countries such as Indonesia and the Philippines, and is where the Vietnamese-based team behind Axie Infinity, Sky Mavis, had its greatest success.
But the first iteration of P2E gaming had one major problem – the games were boring.
Too often the first P2E games, such as Axie Infinity, were purely about getting users to complete tedious, repetitive tasks to earn tokens.
Such games lacked any element of skill or jeopardy, and often had inflationary token designs.
That in turn led to the rise of hiring out NFTs in 'scholarship programs, in order to make the games more affordable and accessible to ordinary people, especially in developing countries.
Meta Masters Guild is changing all that with its pitch to create the crypto sector's most sustainable play-to-earn games.
Meta Masters Guild games will be exciting and engaging – they will be play-and-earn, not play-to-earn.
Meta Kart Racers' gameplay will have users coming back for more as they hone their skills, and in that respect will be the project's template for the games to follow.
Analysts predict a sizable return on investment for early-stage $MEMAG buyers
Encouragingly, Philippines-based YouTube influencer Jonathan Geroy Velogs yesterday provided a highly positive review of the project to his 50,000 subscribers.
https://www.youtube.com/watch?v=uwn2ht1wjZk
Up-and-coming crypto analyst Jacob Crypto Bury believes Meta Masters Guild has the potential to become this year's fastest-growing play-to-earn cryptocurrency this year with "2, 3, maybe 4x" potential.

---