Meet AlloHash – The First Offline Cryptocurrency Platform
Disclosure: Crypto is a high-risk asset class. This article is provided for informational purposes and does not constitute investment advice. By using this website, you agree to our terms and conditions. We may utilise affiliate links within our content, and receive commission.
Disclaimer: The text below is a press release that was not written by Cryptonews.com.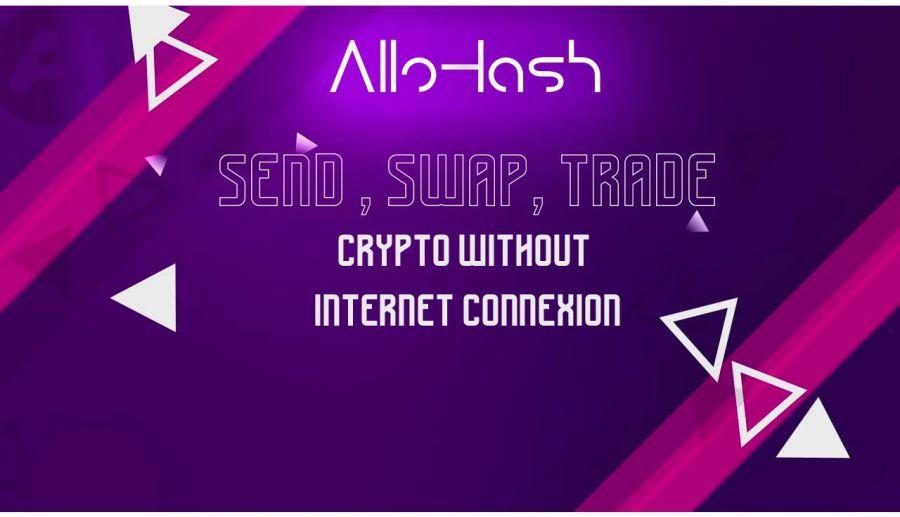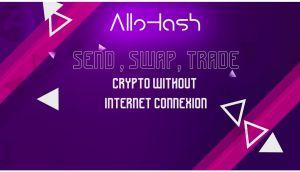 The cryptocurrency industry has existed for over 10 years, and while a lot has changed since Bitcoin was first released, one thing always stayed the same – everything happened online.
But now, that is about to change.
AlloHash is now introducing the first offline cryptocurrency platform, where users can trade without the need for an internet connection.
Reinventing cryptocurrency trading
Cryptocurrency trading has been known to have certain issues, especially in terms of transaction speed. Confirmations from the blockchain can take a long time, and their duration can sometimes increase due to network congestion.
AlloHash aims to fix this issue by moving the whole trading process offline, using the Call IVR SYSTEM or SMS programming options.
Through this system, all traders need to do to complete a transaction is make a call or send an SMS. This eliminates the network congestion issue, increasing transaction speeds and even reducing the costs associated with internet connectivity.
AlloHash doesn't require any personal or account details, with traders being given only a password that they will need for confirmation. Here's how a typical transaction will look like through the AlloHash network:
Michael wants to send 0.5 BTC to his friend, Robert.
He calls the AlloHash line, where he is connected to the IVR SYSTEM.
He uses his password for authentication, and then he types in Robert's number and the BTC quantity.
The IVR SYSTEM processes the request and performs the transaction.
Robert then receives a phone call that notifies him of the transaction.
And if Michael wants to perform the transaction via SMS, the process is even simpler. All he has to do is send a text with "Send 0.5 BTC *phone number* PIN GOOGLE2FA", and immediately the transaction is completed, Robert will be notified of the transaction once it is completed.
The whole process will take place through AlloHash's platform, where users will be able to sign up and manage their crypto assets, view, track, and analyze their transactions, or sell digital products or services.
Why AlloHash
After conducting extensive research, analyzing the market, and surveying the pain points of users, AlloHash discovered that most people lacked the information and tools that they needed in order to transact freely.
The AlloHash platform will be dedicated to both professional and new traders, featuring a user-friendly interface and focusing on simplicity and ease of use.
Their 24/7 customer service team will make sure that all the operations run smoothly, and that users will always have someone to contact in case they require assistance.
By removing the necessity of a constant internet connection, AlloHash will encourage wider adoption of cryptocurrencies, especially in areas with low internet service. Transfer times are reduced to seconds, and fees are greatly decreased or even reduced to 0.
And with mobile phones being accessible to almost everyone, transactions will be possible in every part of the world, with minimum effort. The elimination of costs and required infrastructure also makes it easier for people with minimum knowledge in the crypto sector to perform transactions using cryptocurrencies.
At the same time, by turning a crypto transaction into a simple text/phone call, merchants will be more likely to adopt new payment methods, further expanding the usability of crypto assets across the globe.
And while all the transactions can be performed offline, remember that AlloHash is also available online. At the moment, the beta platform offers unlimited call minutes, texts, and cloud storage.
More about AlloHash
By creating an efficient Call/SMS Payment technology and linking it to the Blockchain, it makes use of the most common item in our day-to-day lives – mobile phones, and of the most important technology of the present – blockchain technology.
The platform was designed in late 2017, with its team being formed in early 2018. At the moment, AlloHash is in the final stages of development.
The offline and online version of the wallet will be released in Q3/Q4 2021, with the company looking to further tweak and develop the platform based on user feedback through a beta testing program.
In the same period, AlloHash plans to list its native token, ALH, on major cryptocurrency exchanges.
To stay up to date with all the development of the platform, as well as with updates from the company, make sure to follow it across its official communication channels:
Website: https://allohash.com/
Twitter: https://twitter.com/allohashcom
Facebook: https://facebook.com/allohash
Telegram: https://t.me/allohash_com
BitcoinTalk: https://bitcointalk.org/index.php?topic=5307700
{no_ads}
---