Major Video Game Creator Bandai Namco and Oasys Unveil AI Virtual Pet NFT Game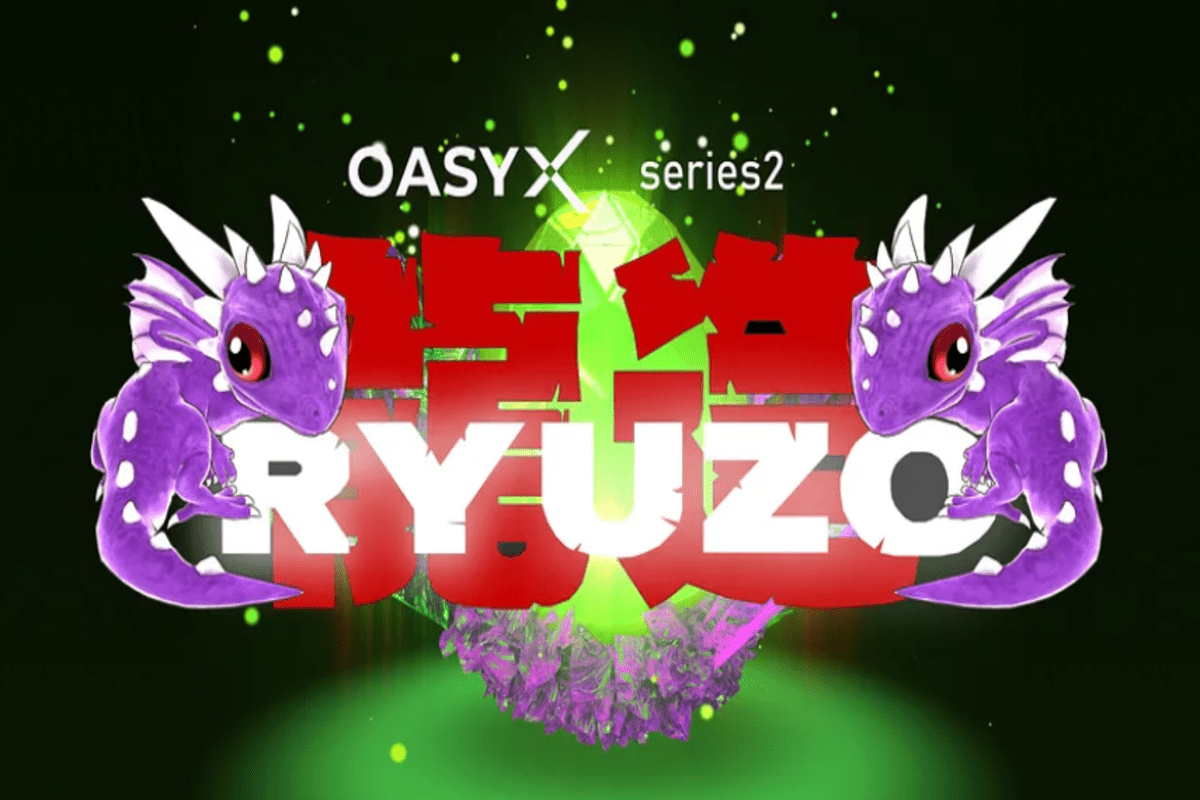 Bandai Namco, a Japanese multinational video game creator, has introduced an AI virtual pet NFT game, RYUZO, featuring digital creatures called RYU on the Oasys Network, an eco-friendly gaming blockchain network.
Launched on Wednesday, August 2nd, RYUZO was developed in collaboration with Japanese startup Attructure and published by Double Jump.Tokyo.
RYUZO introduces a modern take on the classic Tamagotchi virtual pet concept pioneered by Bandai Namco. This innovative virtual pet experience, called RYU, incorporates artificial intelligence.
Each NFT (RYU) creature transforms into a Soulbound token after hatching, ensuring its uniqueness and preventing unauthorized transfers or sales.
Leading up to its official launch, a batch of 10,000 digital NFT eggs, known as MARYU, was distributed among holders of Oasys' initial NFTs under the "Oasyx" project.
These eggs undergo a metamorphosis into Soulbound NFTs once hatched, rewarding holders with project ownership based on their contributions to the community.
RYU extends beyond conventional virtual pet experiences. These digital creatures evolve through user interactions, acquiring distinct personalities and unlocking various abilities.
Powered by AI, players can engage in activities such as feeding and racing their pets and witnessing their creatures' learning and development. The application facilitates the creation of multiple generations of these virtual pets, adding a dynamic and captivating layer to the gameplay.
Although the nurturing phase of the game is set to conclude in a year, the creatures will remain active afterward.
Soulbound Token: Blockchain-Enabled Non-Transferable Identity and Reputation Tokens
In a white paper titled "Decentralized Society: Finding Web3's Soul," Vitalik Buterin and his collaborators outlined their vision for a fully decentralized society (DeSoc) and proposed the concept of "Soulbound Tokens" (SBTs) to bring this vision to life.
Through blockchain technology, SBTs function as non-transferable identity and reputation tokens, enabling individuals to authenticate a wide range of personal information, from education and work history to medical records and professional certifications.
SBTs are designed to be permanent and non-transferable, residing exclusively within a private blockchain wallet.
SBTs are believed to address challenges within decentralized finance, such as scams and theft because they are non-transferable.
Moreover, SBTs hold the potential to enhance trust within the Web3 community. Artists and projects in the NFT space heavily rely on reputation.
SBTs could enable community members to independently assess an individual's trustworthiness, leading to more informed decisions regarding project support.
Expanding Horizons: Oasys Network's Growing Collaborations in the Gaming Sphere
Oasys Network has emerged as a blockchain platform specifically designed for gaming. Notably, renowned gaming giants like Sega, Square Enix, Ubisoft, and Bandai Namco have joined Oasys as node operators, establishing a solid gaming-focused validator network.
The company's commitment lies in forming partnerships with prominent game projects and launching additional NFT releases.
One of their upcoming ventures involves collaborating with the blockchain game Brave Frontier Heroes, developed by Double Jump.Tokyo.
Bandai Namco, well-known for titles like Pac-Man, Soulcalibur, and Tekken, has expanded its presence into the web3 space and the metaverse, as evidenced by its investment in a metaverse experience centered around the famous "Gundam" anime franchise.
Nikkei Asia reports that Bandai Namco is set to invest over $130 million in the significant project, with an anticipated launch scheduled for this coming October.
Ubisoft is also actively involved in building its next blockchain game, "Champions Tactics: Grimoria Chronicles," on the Oasys platform.
Sega's Virtua Fighter franchise has collaborated on the initial series of Oasys NFTs, directly involving series creator Yu Suzuki.
---