Logan Paul Under Fire: CryptoZoo NFT Buyers Still Waiting for Refunds Six Months Later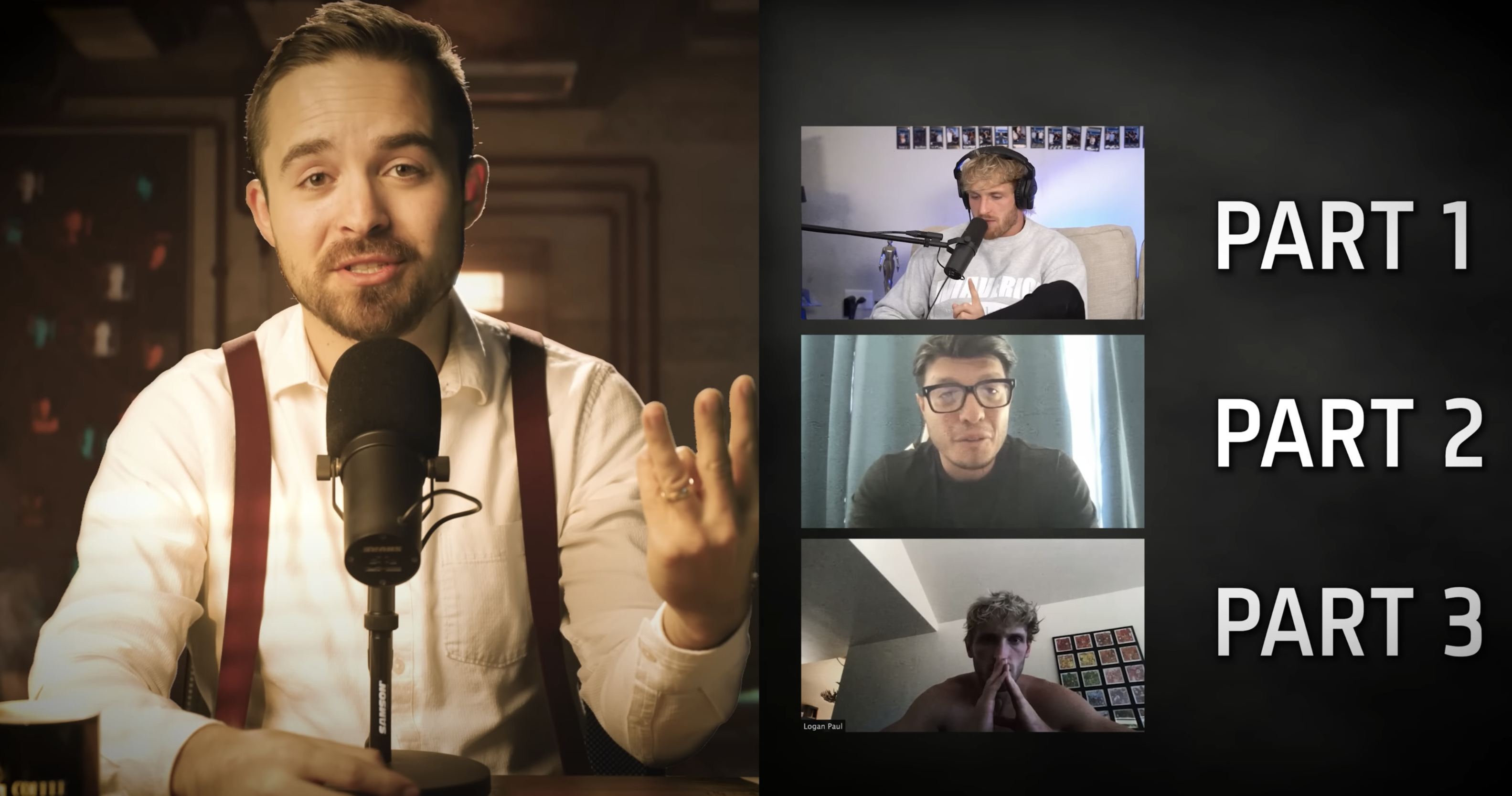 Popular YouTuber and influencer Logan Paul has come under fire yet again after he failed to refund CryptoZoo NFT buyers six months after promising to do so.
In a recent YouTube video, crypto journalist and online detective Stephen Findeisen, better known as Coffeezilla, said Paul has not paid back the victims of his "scam" project CryptoZoo so far.
"Paul has not paid back his victims. He hasn't talked about it since he first announced he was going to pay them back. And what's worst of all, he doesn't seem to have a plan in place to refund anyone."
Coffeezilla mentioned that he has been constantly asking Paul for an update regarding the refunds but has not received any replies.
He noted that he eventually got a response from Paul's criminal defense lawyer who said the team is still working to "evaluate the best way to achieve this goal."
The crypto detective said that the response from Paul's criminal defense lawyer was "worse than" what he expected as it lacked both a timeline for refunds and a plan.
"This is a statement you say when you have no plan or you are stalling," he said.
"Just please pay the people back what you owe, give them a real timeline, a real plan, and then we can all go back to pretending you've changed."
The Logan Paul-Coffeezilla Cryptozoo Controversy Explained
CryptoZoo was launched in September 2021 with much fanfare, with Paul himself being one of the founders of the project.
Prior to its release, Paul touted the game as unique and revolutionary in the crypto space, promising fans the opportunity to make money while playing.
The game utilized its own cryptocurrency called ZooCoin, with buyers able to purchase "eggs" that would hatch into randomized animals with different rarities.
These animals could then be bred to create cross-bred creatures that would act as NFTs. The NFTs could be held or burned to earn more ZooCoin, purportedly providing buyers with significant returns on their investments.
However, in a three-part series of videos uploaded at the end of 2021, Coffeezilla alleged that CryptoZoo had been largely abandoned shortly after its launch.
He claimed that Paul distanced himself from the project, despite the extensive pre-release attention he had given it.
The YouTuber also highlighted the experiences of buyers who were fans of Paul, stating that many core features of CryptoZoo, such as hatching eggs, were unavailable to certain consumers, causing them to lose hundreds of thousands of dollars.
One of the key controversies uncovered by Coffeezilla was the involvement of high-ranking individuals behind the scenes of CryptoZoo.
According to the investigator, these individuals made millions of dollars from ZooCoin, causing the devaluation of the coin.
In response to Coffeezilla's allegations, Paul released a video blaming the co-founders and advisors of CryptoZoo for any wrongdoing and sensationalizing the story. He even threatened to sue Coffeezilla.
However, Paul later retracted his comments and issued an apology, acknowledging that his initial response was brash and did not address the true issues at hand.
He also pledged to refund the victims, a promise he has yet to fulfill.
---