Little Upside for Solana This Year, But Long-Term Future Remains Bright, Panel Predicts
Disclosure: Crypto is a high-risk asset class. This article is provided for informational purposes and does not constitute investment advice. By using this website, you agree to our terms and conditions. We may utilise affiliate links within our content, and receive commission.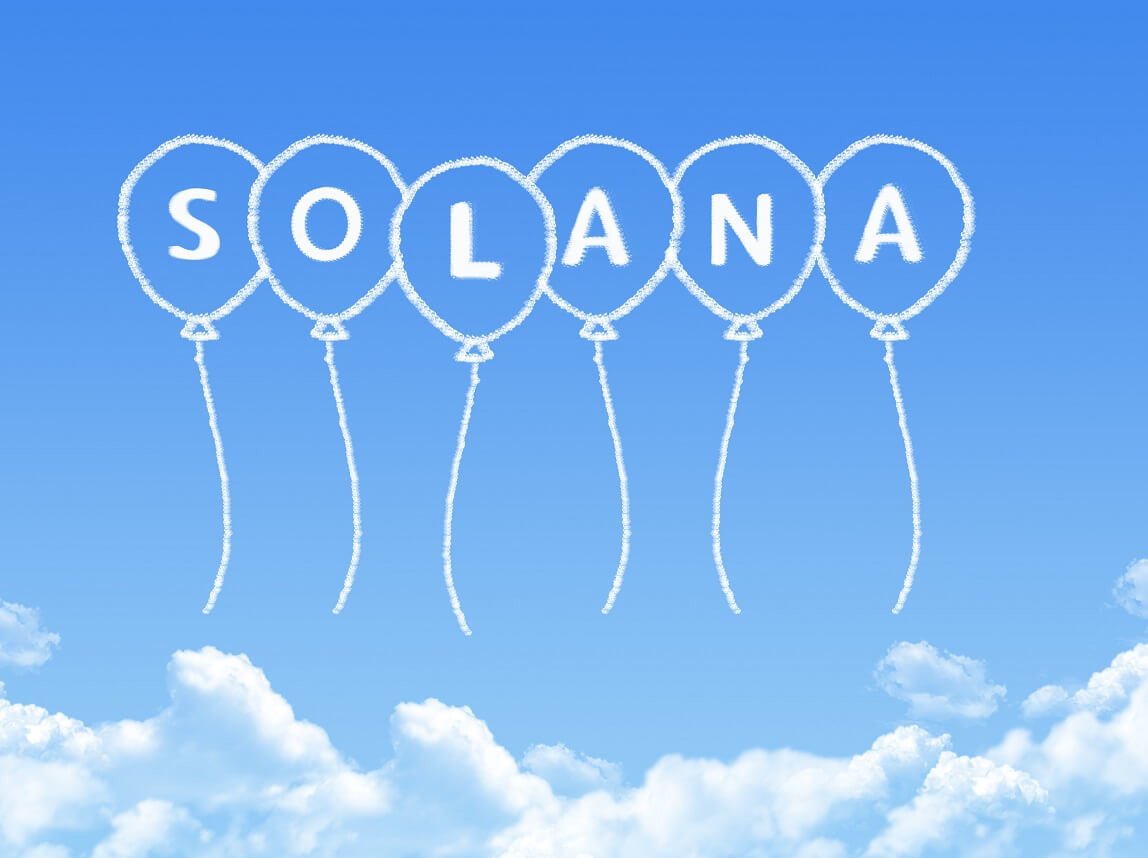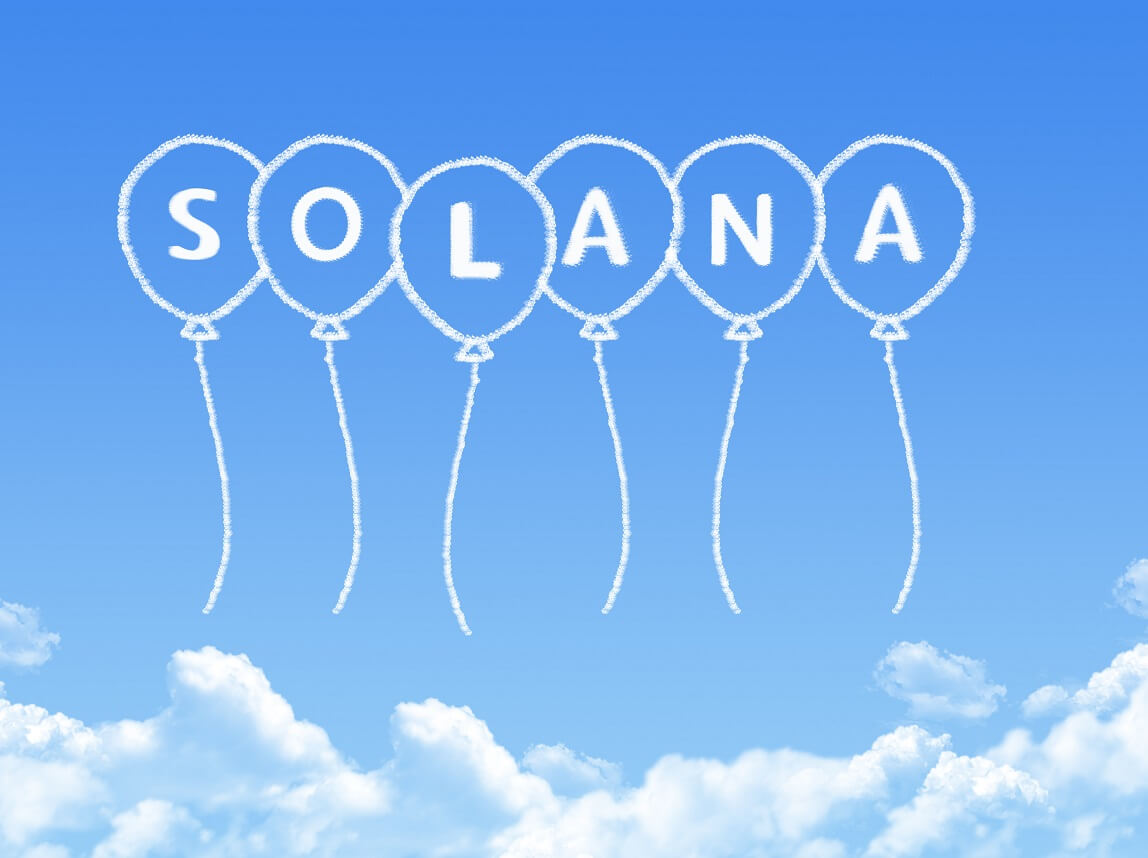 The price of Solana's native token SOL is not likely to move much higher this year, but still has a bright future when looking further ahead, a crypto industry panel surveyed by comparison website Finder.com has predicted.
According to an average of the panelists' responses, SOL's price will reach USD 45 by the end of this year, a price level seen as recently as Wednesday this week.
The neutral prediction stands in contrast to a far more bullish prediction for SOL's year-end price from January, when the panel said USD 222 is a likely year-end price.
Among the more bearish panelists this time around was Kevin He, chief operating officer of fintech firm CloudTech Group, who opined that Solana is "not stable enough."
"[I]t's not the first time we've seen Solana's network crash this year. More new projects and dapps will also be attracted by Ethereum's user base and abandon Solana after Ethereum completes its upgrade," he said.
Meanwhile, commenting from a more bullish perspective, Alex Nagorskii, the funds management executive at DigitalX, called the recently-implemented upgrades on Solana "promising."
Nagorskii said that,
"Solana […] implemented several promising protocol updates which appear to have reduced outages in the short term. It remains to be seen if the stability will persist. Solana has captured significant portions of the [non-fungible token] NFT market from Ethereum and remains a decent competitor in the [Layer 1] race."
Others, such as Panxora Hedge Fund's general partner Gavin Smith, pointed to Solana's potential as a beneficiary if Ethereum fails to deliver on some of its scalability promises.
"SOL is one of the leading contenders in the smart contract blockchain space. They are likely to be one of the chief beneficiaries if the Ethereum upgrades fail to deliver lower transaction fees," he said.
Looking further into the future, the panelists, on average, argued that SOL would reach USD 166 by the end of 2025 and USD 512 by year-end 2030.
The latest survey from Finder.com's panel is significantly more bearish than an earlier survey from January this year, when the panel expected SOL to reach USD 486 by the end of 2025 and USD 1,267 by the end of 2030.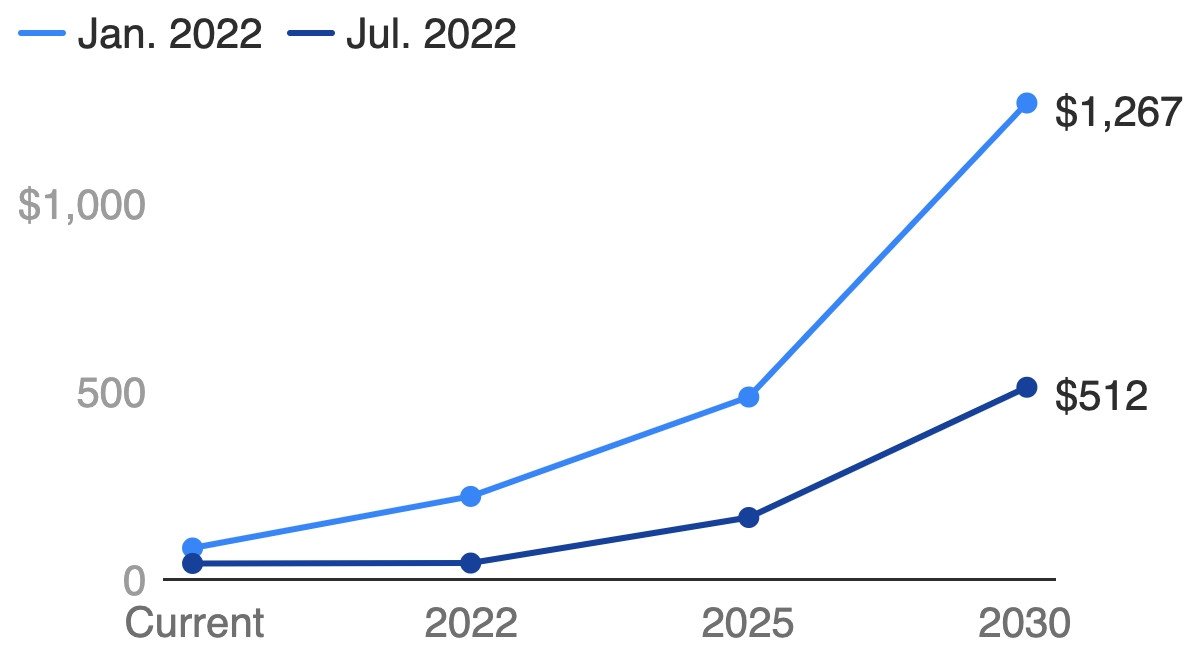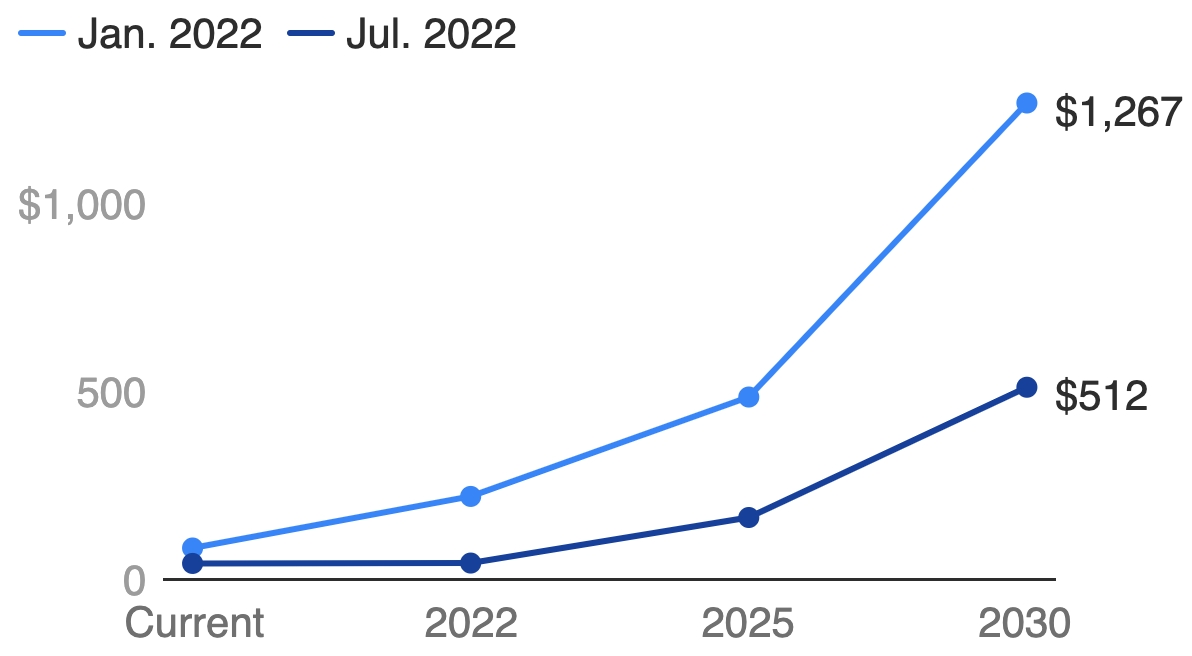 The bearish downgrades for the predictions follow a familiar pattern with lower price predictions for many of the cryptoassets Finder.com has observed. Earlier in July, the website released a survey that predicted bitcoin (BTC) would end the year at USD 25,500, far lower than the USD 65,185 it had predicted as the year-end price as recently as April.
Finder.com's panel is made up of various crypto industry players, including analysts, founders, CEOs, and academics in the field.
The 9th coin by market capitalization, SOL, is currently (12:20 UTC) trading at USD 44.14, up 4.8% in a day and 18.7% in a week. It's also up 22% in a month, up 65% in a year, and down 83% since its November 2021 all-time high.
____
Learn more:
– As Solana Plans Own Blockchain Phone, What Happened to the Pioneers?
– New Class Action Lawsuit Targets Solana In California

– Solana's USD 100M Bet
– Volatile Months Ahead for Ethereum & USD 1,711 Likely for Year-End, Says Crypto Industry Panel

– Cardano Price to End Year at USD 0.63, Increasingly Bearish Panel Predicts
– Bitcoin Could Fall to USD 13.6K This Year, Panel Says After Adjusting Predictions Once Again
---