LG Electronics Pursues Patent for TV with Built-in NFT Trading Features – How Does it Work?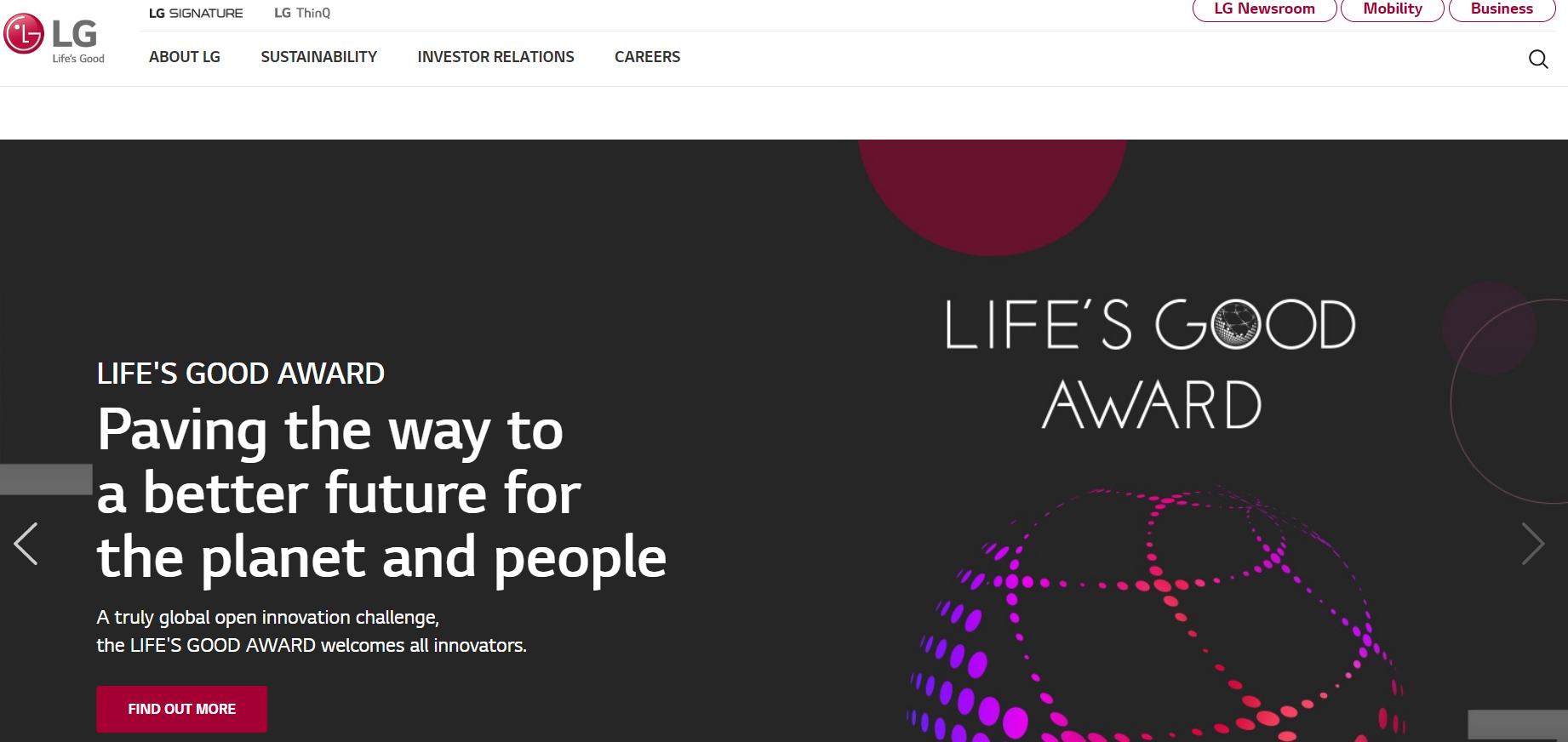 LG Electronics' filing for a blockchain-based smart TV was recently recorded by the World Intellectual Property Organization (WIPO).
Notably, the company applied for the patent in November 2021 but WIPO's documentation mandates an 18-month waiting period before such publications implying that the process has been ongoing.
Currently, LG is awaiting the subsequent stages, which involve a comprehensive examination of the invention to determine whether the patent will be granted or rejected.
LG Aims To Facilitate NFTs Trading On Smart TVs
The latest invention by LG Electronics is specifically designed to enable NFT trading on their Smart TVs. Users will be able to connect their crypto wallets and an NFT market server to engage in non-fungible token transactions.
Once the connections are established, an onscreen QR code will guide users through the transaction process using their crypto wallet.
Prior to this invention, LG had already launched an NFT platform called "LG Art Lab Marketplace" on the Hedera blockchain in September 2022.
This allowed smart TVs running webOS 5.0 and later systems to seamlessly trade digital artworks on their large screens.
LG also possesses its own crypto wallet, called "Wallypto," which facilitates transactions on the NFT marketplace. As a result, the company already has both the marketplace and a wallet in place.
It has not been explicitly stated whether the smart TVs will support other third-party apps or exclusively utilize the Wallypto wallet for NFT trading.
LG and Other Big Tech Companies Expand Functionalities for Electronic Devices
As the world goes more digital, big tech companies also follow the trend with various products to enhance user experiences.
Besides the latest move to support NFT trading on its television, LG and even Samsung dabbled into the trending Web3, Crypto, Blockchain, and Metaverse worlds.
During its annual general meeting in 2022, LG announced plans to expand towards producing and selling software based on the blockchain.
Furthermore, LG's plans to diversify into the sale and brokerage of crypto assets sparked speculation that the company may eventually launch its own cryptocurrency exchange.
However, a company spokesperson dismissed these speculations last year, stating that no concrete decisions had been made. Nonetheless, LG has taken notable steps to expand its involvement in NFT integration.
In January, LG formed partnerships with cloud-based tech platforms Pixelynx and Oorbit with the goal of integrating the metaverse on its smart televisions.
Oorbit also announced the collaboration on Twitter, highlighting their aim to bring "interoperable virtual worlds to LG TVs."
This integration will enable LG TV users to enjoy several AI-powered multiplayer games and concerts on their TV screens.
Earlier in March 2022, LG partnered with an NFT-focused company Seoul Auction Blue to carry out NFT-based artworks projects.
Samsung is another South Korean tech company making notable moves towards NFT and metaverse. In 2021, the company announced the integration of an NFT platform in its TVs, including QLED, Micro LED, and The Frame.
Samsung also has a venture capital arm, "Samsung Next," which invests in Non-fungible tokens and metaverse.
It launched a metaverse store in Decentraland in January 2022 to replicate a real-world shop at 837 Washington St., New York City's Meatpacking District.
---