Leading Web3 Play-to-Earn Platform Battle Infinity Secures Huge $3.5 Million Investment from Top VC Firm as Major Product Launches Approach – Time to Buy IBAT?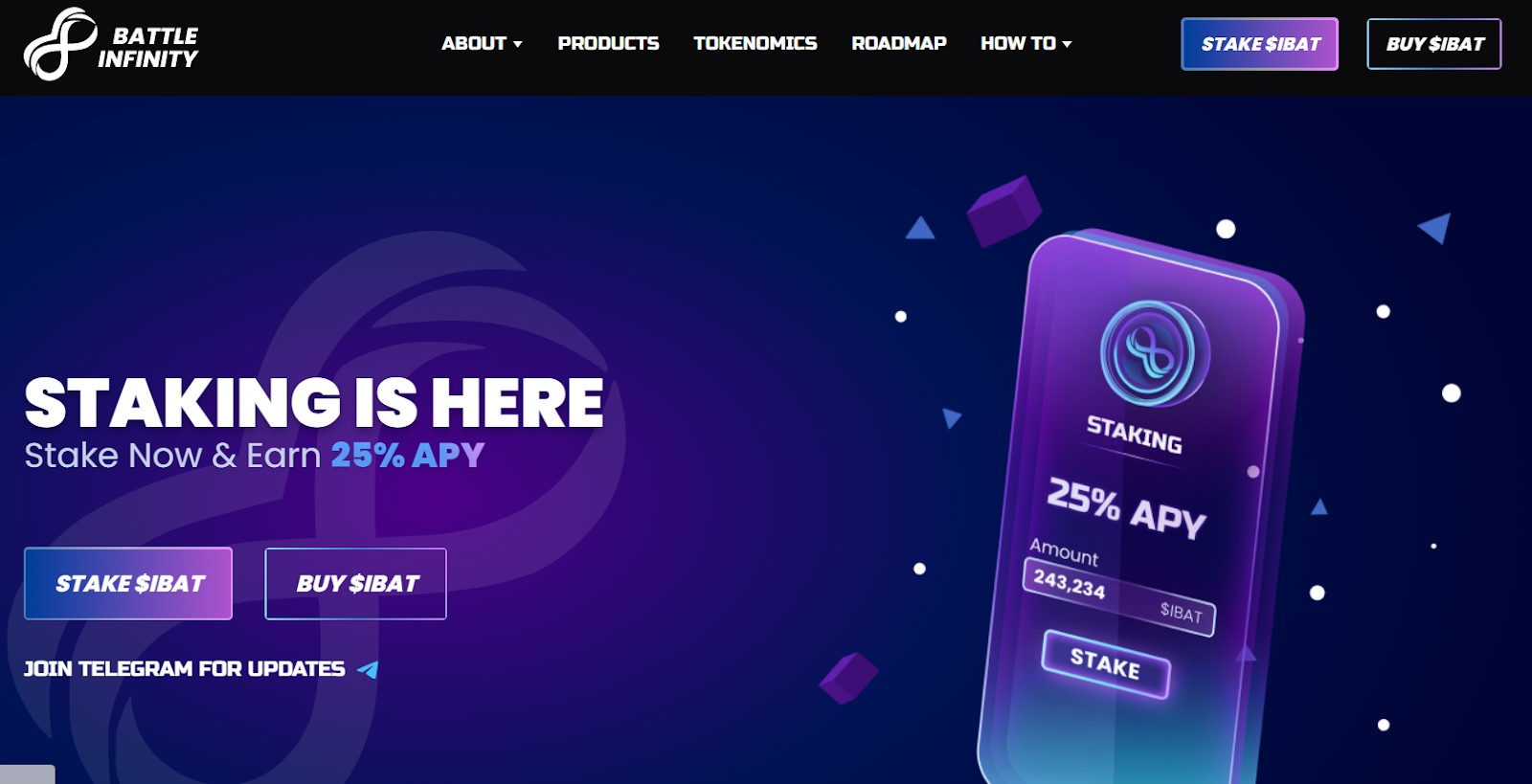 Tuesday, 30th May - Web3 play-to-earn (P2E) gaming metaverse platform Battle Infinity just secured a massive strategic investment from a top venture capital (VC) investment firm.
Bitgert Ventures will invest a huge $3.5 million into Battle Infinity to help fund the development of its blockchain-powered gaming ecosystem, which is already generating huge hype in web3 circles.
Bitgert Ventures focuses on investing in "decentralized infrastructure, ecosystems, and applications that have the potential to reshape".
The firm's investment in Battle Infinity is a strong endorsement of the project that might open the door to further institutional funding.
Meanwhile, given its wide portfolio of investments across the web3 space, Bitgert can provide valuable expertise, connections and business opportunities for the Battle Infinity project.
That should give the Battle Infinity team a massive boost as they work hard to deliver on the project's roadmap pledges over the coming quarters, which can be viewed in the Whitepaper here.
Bitgert has invested in promising up-and-coming crypto projects including JulSwap, a cross-bridge exchange, OKSE, a prepaid crypto card based on web3 wallet technology and carbon, a decentralized web3 browser.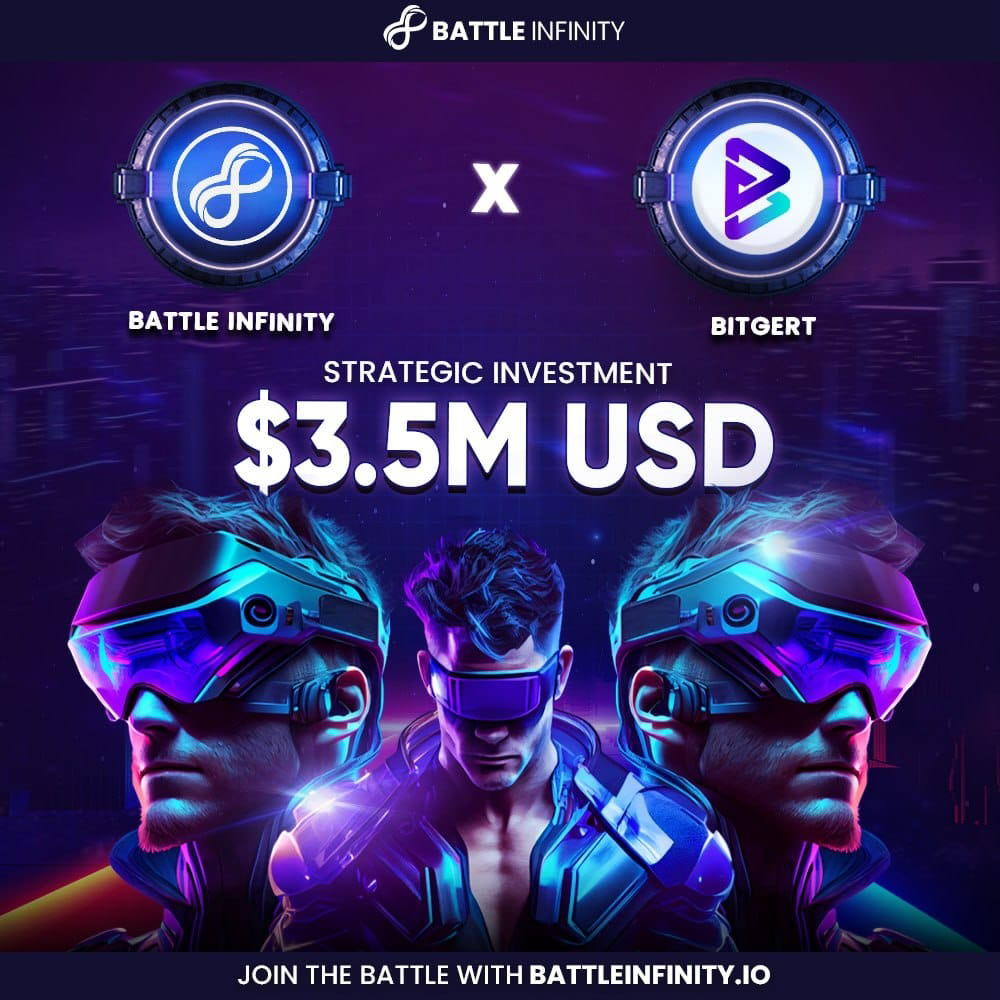 $IBAT Holders Excitedly Await Battle Infinity Product Launches
Holders of $IBAT, the BEP-20 crypto token that sits at the heart of Battle Infinity's web3 gaming ecosystem, have a lot to be excited about.
Not only can owners already stake and swap the token in Battle Infinity's recently launched Battle Staking and Battle Swap and stake their tokens to earn up to 25% annually, one of the best APY rates in the market.
But much more utility for the token is soon on the way.
The platform will soon launch its metaverse-integrated fantasy sports game IBAT Premier League, as well as its multiplayer P2E gaming hub Battle Games, its NFT marketplace Battle Market and its NFT avatar-focused metaverse Battle Arena.
IBAT Premier League and Battle market are already in testing, according to the project's roadmap, and community members can look forward to a surge in influencer marketing, a merchandise store and ERC-721 NFT launch in the coming weeks and months.
IBAT Premier League will make it possible for sports fans to earn money while speculating on the performances of their favorite players and teams.
Ambassador Programme Spreads the Word
$IBAT investors can also be excited that the word regarding the project is spreading, which should bring in a wave of future users.
The IBAT team recently announced the introduction of an Ambassador Program in front of thousands of students from six of India's best universities.
The introduction of a dedicated Ambassador Program provides an incentivized pathway for spreading the word about the Battle Infinity family of products.
The Ambassador Program is open to all, be they college students, bloggers, or content creators.
A wide variety of perks and rewards await are on offer to Battle Infinity Ambassadors, providing a chance to showcase skills and earn valuable incentives.
Ambassadors will also have the opportunity to connect with like-minded individuals and build their own network of people who share the same passion for gaming and technology.
As per a recent tweet, the Ambassador Programme already has over 2,500 members.
Applications to join the program can be made here.
---