JPMorgan Might Merge Quorum With ConsenSys
Within the next six months, U.S.-based investment banking giant JPMorgan Chase is likely to announce that its blockchain unit Quorum is merging with major bockchain company ConsenSys, Reuters reported, citing people familiar with the plans.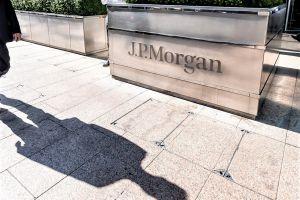 Both companies are already in talks over this potential deal, a source close to the situation confirmed to Cryptonews.com. The plan after the merger is to maintain the Quorum brand and keep the technology open source, Reuters added, citing one of the sources. No further details about the merger were provided.
JPMorgan built the Quorum blockchain internally using the Ethereum (ETH) network, while ConsenSys was founded by Ethereum co-founder Joseph Lubin. According to Reuters, JPMorgan has been considering spinning off Quorum for around two years.
As reported, Quorum is being used by JPMorgan to run the Interbank Information Network, a payments network that involves more than 300 banks. Also, the bank said it would use Quorum to issue JPM Coin.
Meanwhile, in February, ConsenSys said it laid off around 14% of its workforce, and it will also restructure. The company said that it will separate its software development business from its venture activities, with the cuts allowing it to "be better aligned with the needs of a focused software development company," it said.
---