Is it Too Late to Buy Shiba Inu? SHIB Price Keeps Falling But SpongeBob is Rallying Higher – 100x Potential in 2023?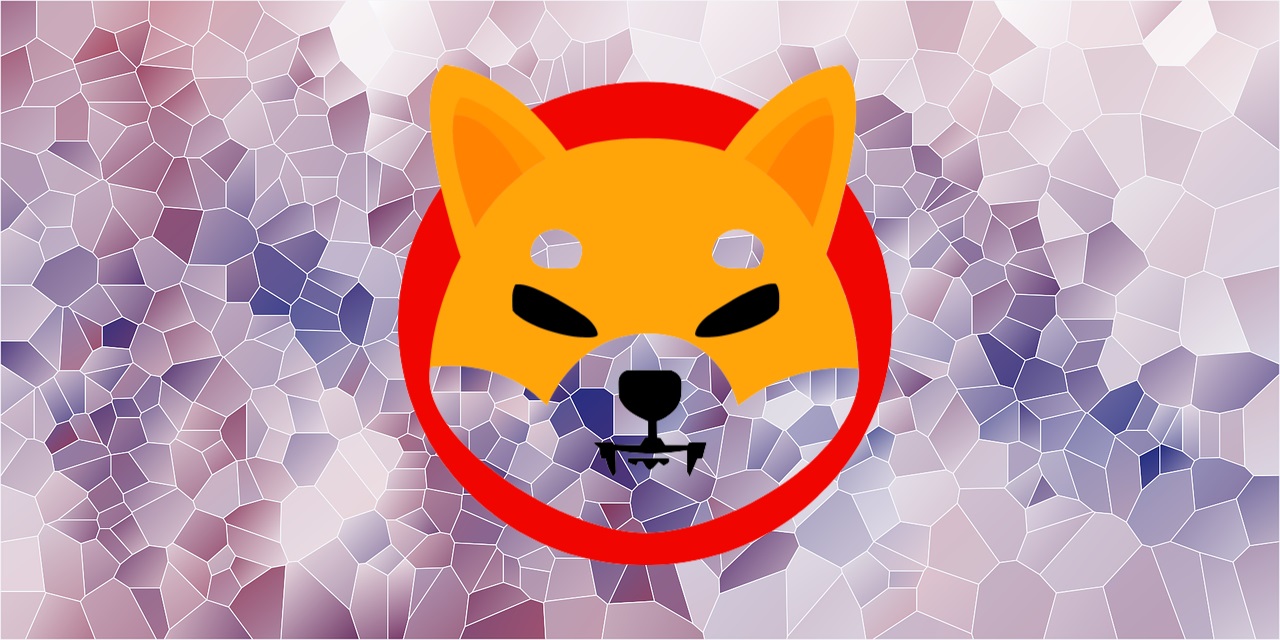 The SHIB Army is in disarray after 28 days of downside price action for the beloved SHIB token.
Despite the explosive 2023 meme coin season, SHIB has been sidelined by lucrative returns from prominent moon shots like Pepe coin and Wojak.
Currently trading at $0.0000086 (a 24-hour change of -1.25%), SHIB bulls have worked to form a strong consolidation foothold above lower trendline support.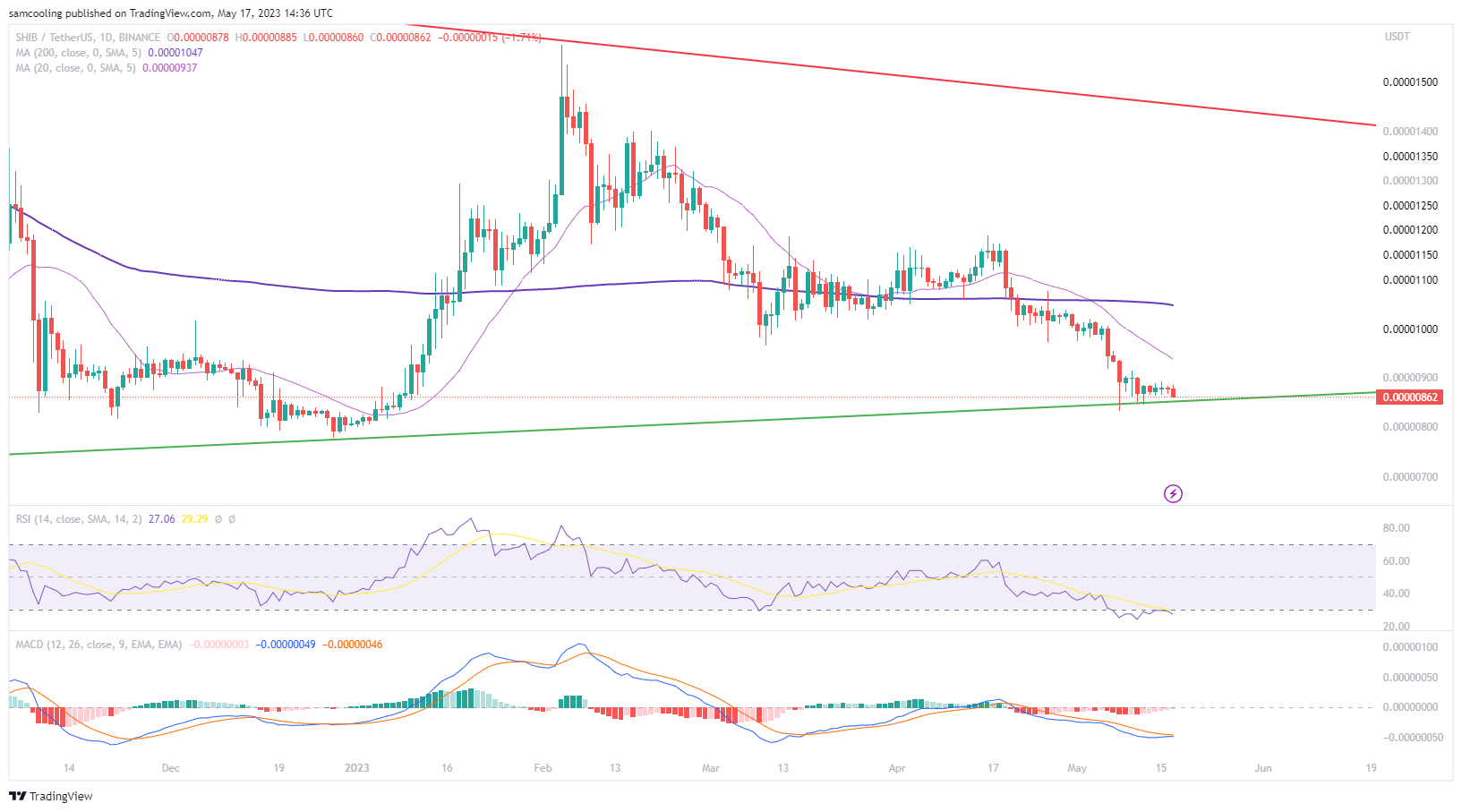 With pricing coiled up for a decisive move, SHIB is targeting a major retest of local resistance from key moving averages the MA20 ($0.0000095) and the MA200 ($0.00001050).
Indicators for SHIB provide much needed silver lining with the RSI sat extremely oversold at 27, and the MACD only showcasing minor bullish divergence at -0.00000003.
This leaves SHIB in good form with minimal downside risk following a week of well-defended consolidation at the ongoing support level, a tumble here could see SHIB slide to $0.0000075 (-12.7%).
However, a successful retest of moving averages could see SHIB surge up to $0.000010 (+16.2%).
This leaves SHIB with a reasonable Risk: Reward ratio of 1.27, however, after being side-lined by +2,000% pumps - the prospect of a humble +16.2% return isn't very enticing.
Better Opportunities in Superior Meme Coins?
To all those busy chasing SHIB's tail, a captivating alternative is already making waves in the market, outshining its predecessor with a promising performance.
SpongeBob Token ($SPONGE) is the new wonder of the meme coin universe, stirring up quite a storm among investors who are eagerly seeking a more profitable and reliable option.
Imagine boarding the crypto rocket right before the launch - that's what investing in $SPONGE feels like.
The token, still in its infancy, has astoundingly demonstrated resilience during market downturns, setting a course that promises astronomical returns.
With a market cap just north of $20 million, it's an enticing opportunity for those who regretted missing the early days of SHIB.
$SPONGE the Meme Coin Market Disruptor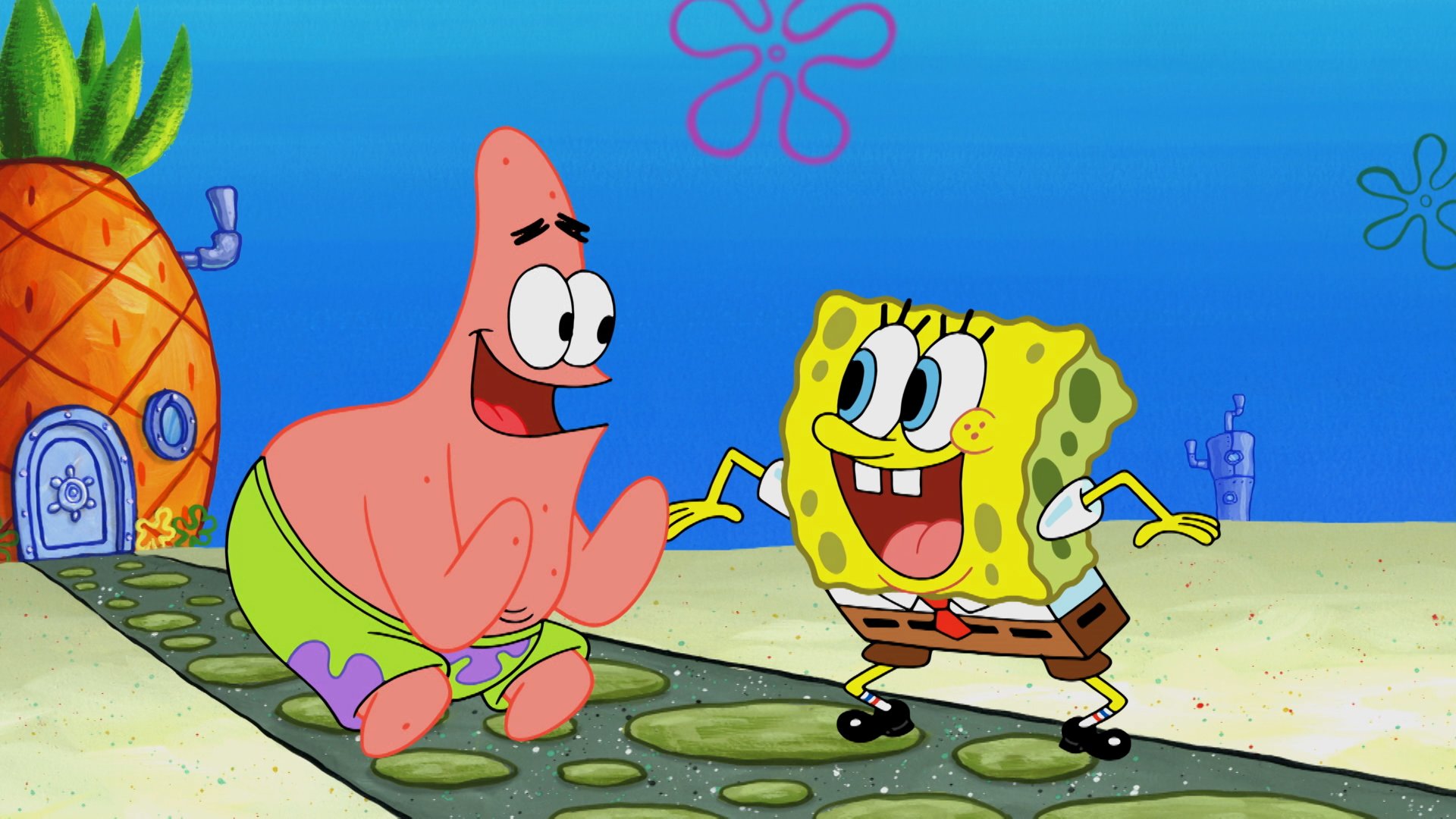 Unlike most meme coins, $SPONGE is not just a frivolous gimmick. It's a potential market disruptor, already creating ripples in crypto seas.
Despite a 24-hour price dip, it's gaining traction in centralized exchanges such as BitGet and Gate.Io, signaling increasing market interest and accessibility.
High trading volumes and locked liquidity present an ideal environment for newcomers to dive in.
The secret to $SPONGE's success is its rapidly growing community.
With over 12.74k holders and a whopping 65,000 transactions, $SPONGE is spreading like wildfire among potential investors.
A wave of FOMO is sweeping across the market, fueled by recent partnerships and rumors of an alliance with the popular GameFi project, Battle Infinity.
Here's the cherry on top - $SPONGE's attractive tokenomics offer a sense of security and stability that heightens its appeal.
Whale Wallets Subject to 2 Year Vesting Period
The two-year vesting period for the largest wallet adds a layer of trust, making it even more irresistible for investors.
The token is also capturing meme coin traders' attention on DEX app Dextools, proving its mettle among competitors.
High-net-worth investors are already jumping onto the $SPONGE bandwagon, with several investments of $50,000+ noted since the token's launch.
This social media-driven hype, combined with a nostalgic connection to the beloved SpongeBob SquarePants character, positions $SPONGE uniquely in the crypto space.
So, why wait? Don't miss the chance to take part in the $SPONGE moonshot.
This meme coin is on the brink of a massive pump, and there's every reason to believe that this growth will continue.
Don't let history repeat itself - seize the opportunity and ride the $SPONGE tide today!
---