Ironblocks Announces Security Partnership With KuCoin Community Chain
Disclosure: Crypto is a high-risk asset class. This article is provided for informational purposes and does not constitute investment advice. By using this website, you agree to our terms and conditions. We may utilise affiliate links within our content, and receive commission.
Disclaimer: The text below is an advertorial article that is not part of Cryptonews.com editorial content.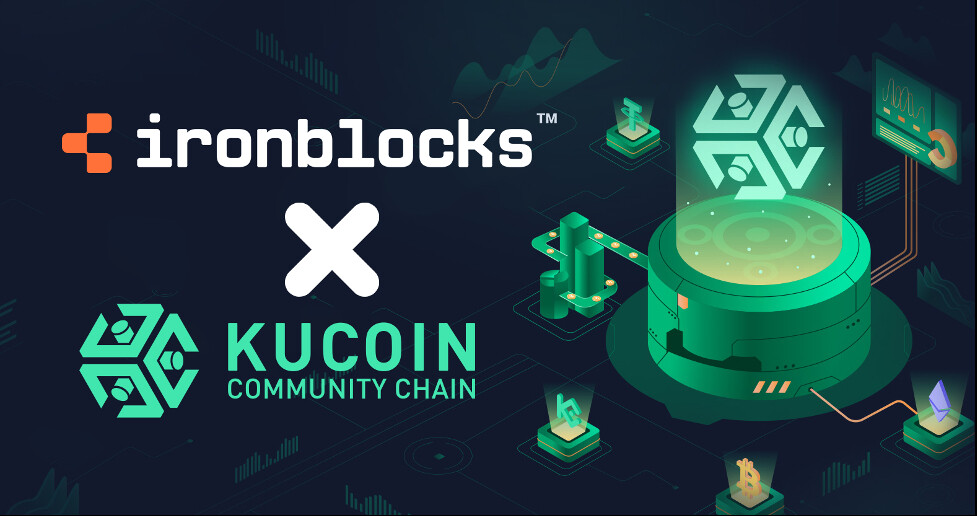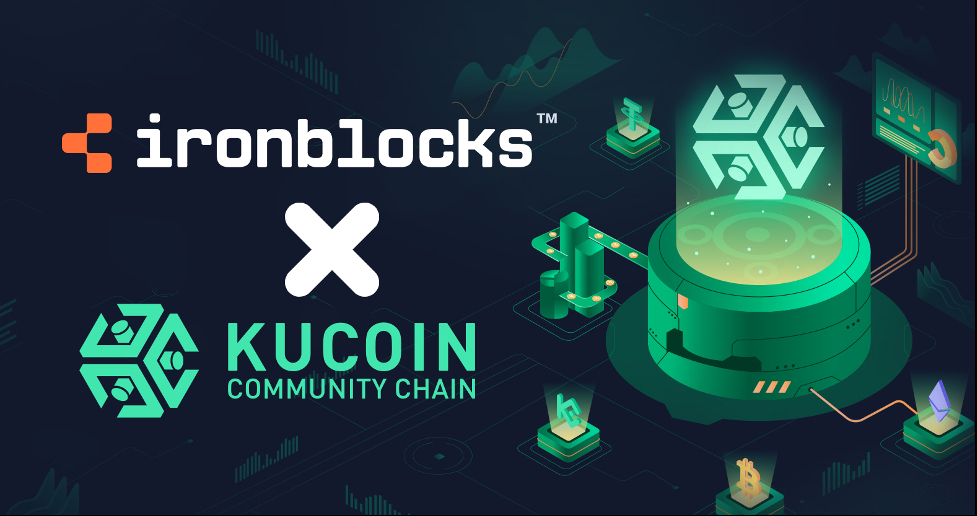 Ironblocks, the blockchain-native cybersecurity company for Web 3 and decentralized finance, has partnered with KuCoin Community Chain (KCC), a Layer-1 blockchain that accelerates the flow of value around the world.
KCC is a decentralized public blockchain built by fans of KuCoin and aims to solve the problems of high cost and slow transaction processing times. It has chosen to work with Ironblocks to protect users and assets better. The partnership was formed after Ironblocks provided some crucial security-related information to KCC, which uncovered a vulnerability patched by the community chain before cybercriminals exploited it. As a result, KCC has taken a step forward with the partnership in order to enable it to become more secure as it further scales and grows in terms of both projects and Total Value Locked (TVL).
"We are delighted to work with KCC to provide them with our best-in-class transaction monitoring and theft protection platform," said Ironblocks CEO and Co-Founder Or Dadosh. "Cyberthieves have already shown this year that they remain undeterred. The protocols that take proactive steps to protect their users are the ones that will rise as others fall."
In the face of escalating cyber threats within the decentralized arena, the imperative for strict security measures has never been clearer. Ironblocks emerges as a leader in real-time on-chain security, spearheaded by a remarkable detection accuracy that naturally aligns with the needs of the KuCoin Community Chain (KCC). Their avant-garde solutions are precisely engineered, addressing the complicated demands of managing digital assets within smart contracts and across both centralized and decentralized crypto markets. Ironblocks synthesizes a unified blend of web3 security, instant threat identification, and prevention alongside scalability, reliability, and user-friendliness, catering to the multifaceted security needs of both DeFi and CeFi blockchain infrastructures.
Leandre, a core member of KCC, stated: "KCC is committed to providing a secure on-chain environment for all users, and we believe the collaboration of KCC and Ironblocks will further enhance the security of our platform and better protect our users. Additionally, we have launched a series of initiatives to improve the development environment for builders on KCC, making it easier than ever to create innovative projects. We welcome all developers to join KCC and be a part of our growing ecosystem!"
In a recent testament to Ironblocks' prowess, the company showcased its unmatched security capabilities during a recent high-profile event with Fuse Network. On the 24th of August, 2023, hackers attempted to exploit the Fuse Bridge, relaying the Ethereum-Fuse interchange five times, with a net transaction amounting to roughly $1.5M in USDC tokens. Thanks to the advanced preventive measures embedded in Ironblocks' system, the activity was flagged in real-time, allowing immediate corrective actions. This prompt intervention averted a potential loss and cemented Ironblocks' reputation as an indomitable force in Web3 security.
About KuCoin Community Chain
Launched on June 16, 2021, KCC is a decentralized public chain with high performance built by the developer fans of KuCoin and KCS. Our purpose is to solve problems such as low performance and high cost of the public chain and provide community users with a faster, more convenient, and less costly experience.
About Ironblocks
Ironblocks, a beacon in Web3 cybersecurity, offers unparalleled protection in the decentralized domain. The company, founded by experts Or Dadosh and Assaf Eli, addresses blockchain's distinct vulnerabilities, aiming to redefine Web3 security standards. Ironblocks champions real-time on-chain detection through its innovative, prevention-centric strategy, boasting an impressive accuracy rate. Powered by AI, their system proactively curbs malicious transactions. Collaborating with top-tier security firms. With the backing of leading industry investors like Collider, ParaFi, Samsung Next, and Disruptive AI, Ironblocks, now a formidable team of 15 comprising leading cyber and blockchain specialists, is on an unwavering mission to safeguard the integrity of the Web3 space.
---