Interview with Alex Richter: Future of Antares Trade
Disclosure: Crypto is a high-risk asset class. This article is provided for informational purposes and does not constitute investment advice. By using this website, you agree to our terms and conditions. We may utilise affiliate links within our content, and receive commission.
The text below is an advertorial article that was not written by Cryptonews.com journalists.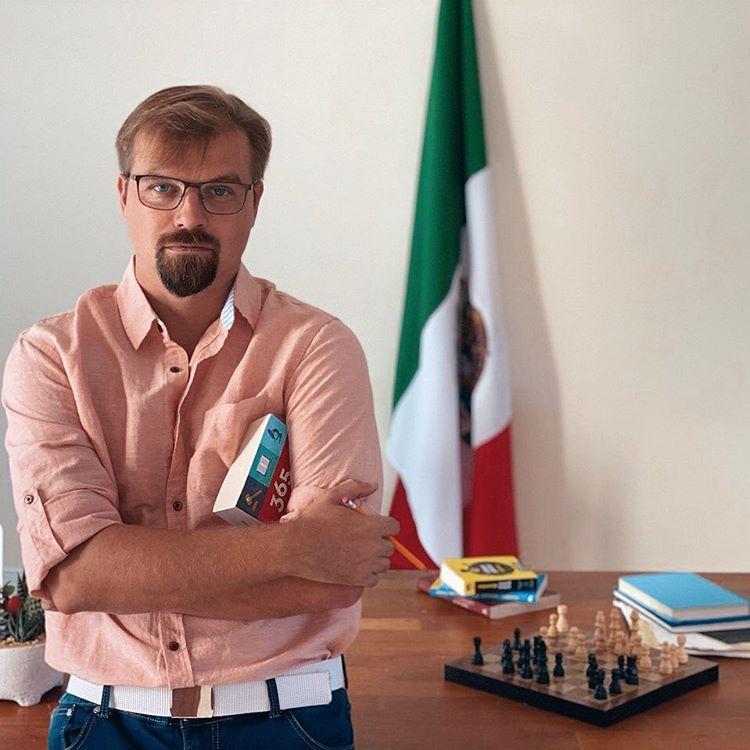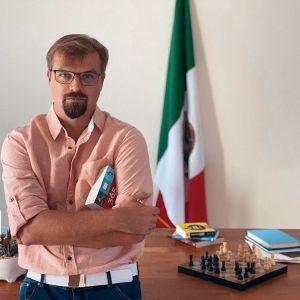 Hi Alex! First of all, thank you for the time that we have been given and the willingness to answer our questions.
Good afternoon, glad to meet you as well.
Question one: is Antares today a startup or is it already a business?
You know, by age, of course, we can be classified as a startup. But, for all the basic indicators and the pace of scaling, we are a well-managed business. At present, we are actively developing our business model, integrating various companies into our platform. Those indicators that we have achieved in the first weeks of the official launch are unattainable for most newly opening businesses. Well and, of course, we do not keep this a secret – we regularly inform our partners about our growth rates. If you are interested, you can familiarize yourself with them on our official site – https://antares.trade/.
Thank you for the answer, it is very interesting. The next question: What is the point of Antares business?
To put it briefly, Antares is the next generation online distribution platform that includes a wide variety of projects. At the same time, people from all over the world and of any income can use it to increase income by making various investments. If earlier it was available to privileged layers, now there are no such restrictions.
What is important, we try to collect new highly profitable and optimal instruments in one place, on our platform. Partner companies get the opportunity to sell goods and services, reducing the cost of traditional marketing and network. Antares distributors gain access to unique products, as well as the opportunity to build your own business to promote them, becoming independent business partners (NPAA).
Of course, the platform is vitally interested in ensuring that the businesses it promotes meet stringent financial and economic standards – we conduct financial underwriting on 138 parameters.
As I understand it, there are now 2 programs on the Antares platform. What are the prospects for expansion?
Not really. Today is already 3. In the coming quarter, we will activate another programs (each new project on the platform is a new program). Until the end of 2020, we will have 4-5 more programs according to the plan. In general, we are committed to a long-term strategy and in 2021 there will be even more.
Currently, we are auditing 37 companies and, possibly, we will increase the number of partner companies from the previously announced figures.
Let me ask you the immodest question, how to become an Antares partner company?
Immodest question (laughing).
If you have created a truly unique product, if you can pass our audit and the board of directors approves your company as a candidate, then, it is quite possible within the next one and a half years.
But why so long?
As I said earlier, we are focused on the long-term. And all the programs that we take on promotion are long-cycle companies. The second reason is that we have already signed 14 companies with mutual obligations for the next year and a half. And the third – we are used to rushing slowly. I would not want anything else.
Could you reveal the secrets – projects from which areas can be your partners? What exactly attracts the increased attention of your team?
Good question. In the next year and a half, you will see on our platform the most high-margin and relevant projects from around the world. Be patient. And better – join in order to maximize the use of our platform resources.
In my opinion, have you declined to answer?
In part. Try to read between the lines.
According to rumours, you have a fairly wide affiliate network in traditional finance. Who are you currently working with?
I understand your curiosity. The fact is that I am bound by a trade secret and will not answer you in full. I hope for your understanding.
From what I can share, we are in constant interaction with major global financial institutions – banks and funds. These are the organizations with which I have developed long-standing partnerships, even before the start of Antares.
Thank you. And the last question, if one does not take the technological aspect of Antares development, what can your customers get today?
First of all, I recommend that every customer visit our site. Unique programs are now available for our partners. A variety of investment packages from $ 100 to $ 100,000 and the possibility of referral systems. We truly meet the modern trend – business without borders.
{no_ads}
---