Innovative Gamified Platform Blocktrade Secures $10M Pledge from ABO Digital Utility and Compliance are Key to Surviving the Crypto Funding Slump
Disclaimer: The text below is an advertorial article that is not part of Cryptonews.com editorial content.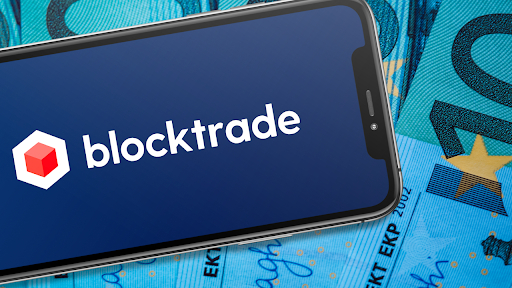 Venture capital investment in Web3 companies has taken a hit in 2023, forcing the industry to grapple with a 76% decrease in funding as compared to last year. Despite the crypto winter and this decline in fundraising opportunities, blockchain projects at the cusp of innovation with a clear roadmap for long-term success have continued to buck the trend and garner financial support. What these projects have in common is a focus on bringing true value to users, businesses and the market, and increasingly important is demonstrating that they are delivering this value in a regulatory compliant way.
The crypto market was, for a long time, dominated by companies favoring speculation and hype over utility, leading many to crash and burn. This ultimately resulted in significant financial losses for investors and users, in addition to bringing greater skepticism upon an already under-the-spotlight industry from an unconvinced public. That being said, investors and financial institutions—whose recent show of support has significantly boosted overall confidence in the industry—still recognize the immense impact blockchain can and already is having on businesses and individuals.
VC awareness of blockchain's inherent value translates directly into the funding trends we are witnessing today. Projects catering to users and their needs are coming out on top. In other words, projects with research-backed, long-term goals are beginning to triumph over short-term projects with little substance behind their claims, signaling that the industry is maturing and is moulding to the actual needs of its users. Companies that promise to bring true value to users through education and empowerment can still secure the capital they need to continue developing their products.
Recent funding tendencies also reveal a growing VC interest in licensed and regulatory-compliant companies, an increasingly important factor following the collapse of major crypto players over the past year. Companies with licenses to operate in select countries and those that uphold regulatory standards inspire trust in their users, supporting the premise that crypto firms with compliant-ready operations will be one step ahead of competitors in the eyes of investors. And while the US' regulatory approach through enforcement has stifled funding enthusiasm within this region, the presence of greater regulatory clarity in the EU means firms based here are ideally poised to attract funding where their US counterparts will struggle to do so.
One company that exemplifies these trends is Blocktrade, a gamified, regulated digital asset trading platform prioritizing user education and engagement. Blocktrade recently secured a $10M financial commitment led by ABO Digital, a Dubai-based strategic financing partner, following a successful token sale of 5.6 million EUR earlier this year. Blocktrade's platform provides value by prioritizing both user education and protection, enabling it to fill a knowledge gap that continues to burden the crypto industry in its growth towards adoption while ensuring user funds are safe.
It is evident that today, the blockchain space is at a crossroads. Companies need to reevaluate their long-term goals to ensure they are addressing a market gap, rather than developing a project guided by fleeting market trends. It is critical that they take time to conduct appropriate research and ask themselves whether or not they are doing something truly innovative and useful with blockchain technology.
Furthermore, crypto projects should already begin to prepare for the onset of new regulations, which will continue to be a priority for regulators globally. Projects that take the time to implement compliance into their current models will be better equipped for the changes to come.
So, while crypto VC funding appears to be drying up, in the end this may help to whittle down the market to the truly innovative blockchain companies with mission statements that push the industry forward. If these new trends reveal anything, it is that despite stricter conditions for crypto VC investment, for those companies who prioritize regulation and utility, funding is not out of reach. Crypto is coming of age.
---