India's Finance Minister Says Discussions Underway on Global Framework to Regulate Crypto Ahead of G20 Summit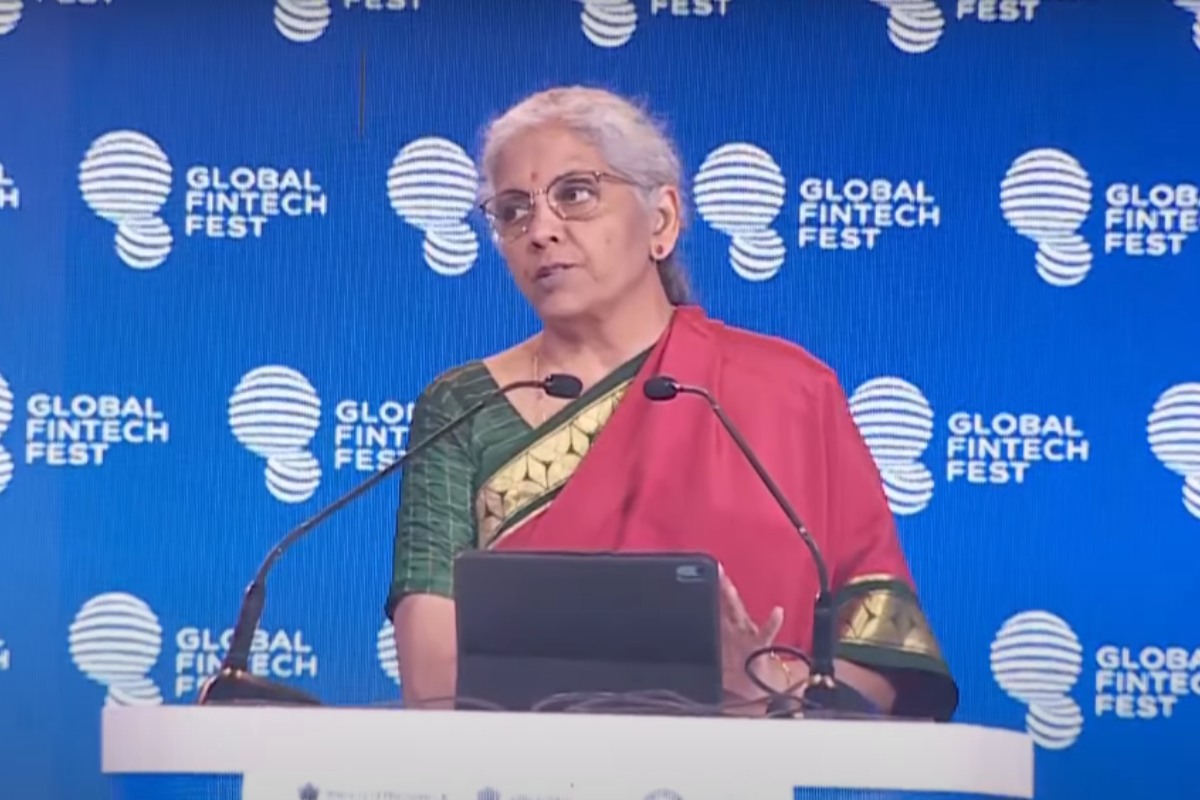 India's Finance Minister Nirmala Sitharaman confirmed that discussions are underway on global crypto regulations ahead of the G20 summit.
India is all set to chair the upcoming G20 meeting between world's most powerful countries later this week where crypto regulations is going to be one of the major areas of concerns.
Earlier today, India's Finance Minister said that cryptocurrencies could not be regulated efficiently without the cooperation of all countries.
At the Global Fintech Fest held in Mumbai, Nirmala Sitharaman noted that India's G20 presidency has introduced significant topics concerning the regulation and management of crypto assets.
"Active discussions are happening," she added.
IMF and FSB Circulate Synthesis Paper on Regulating Crypto Among G20 Members
Last week, the Financial Stability Board and the International Monetary Fund circulated a synthesis paper, a sort of blueprint, to member countries on crypto regulations ahead of the G20 Conference of Finance Representatives member countries, Business Today reported.
The synthesis paper, which will be made public on September 7, contains an overall clarity regarding the comprehensive plan for regulating cryptocurrencies.
G20 countries' finance representatives will meet on September 6 to discuss digital public infrastructure among other things in preparation for the leaders' summit.
The FSB, an international organization responsible for overseeing and providing recommendations regarding the worldwide financial system, had issued its preliminary report on the global regulatory framework for crypto-asset operations in July earlier this year.
This release occurred during the gathering of Finance Ministers and Deputy Governors held in Gandhinagar.
The primary focus of these recommendations is to mitigate potential risks related to financial stability.
However, they do not encompass all the various risk categories associated with crypto-asset activities.
Indian PM Narendra Modi Calls for Global Crypto Regulations
Addressing the B20 Summit later last month, Indian Prime Minister Narendra Modi also stressed on a need for a global framework on cryptocurrencies.
Currently, most countries do not have specific laws governing cryptocurrencies, leaving the industry's future uncertain in their states.
"There is a challenge associated with cryptocurrencies. In this matter, a maximum integrated approach is needed. I think there is a need for preparing a global framework which should take care of the interests of all stakeholders," Prime Minister said at the event.
---