Imran Potato to Drop LeBron NFT on Tezos-Powered Truesy
Disclaimer: The Industry Talk section features insights by crypto industry players and is not a part of the editorial content of Cryptonews.com.
Trendsetting bootleg clothing designer Imran Potato is entering the world of NFTs. True to form, Potato – aka Imran Moosvi – is set to auction a bootleg NBA Top Shot NFT featuring footage from classic video game NBA Nk3, originally released in 2002.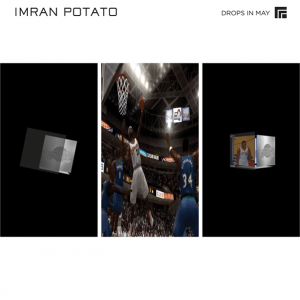 "I view NFTs as a boundary pushing tool of the future," said Potato ahead of the release. "By mixing Potato classics and digital remixes of my favorite things like the NBA with physical goodies and collectibles, I want everyone and anyone to get excited about art in new ways."
"Doing work in the NFT space excites me because I can think of novel ways to interact with human beings."
Turtles, Teletubbies and a Dunking LeBron
The 25-year-old bootlegger's first NFT drop will launch on the Tezos-powered Truesy.com on Thursday, May 6. As well as the NBA Top Shot bootleg featuring a LeBron James highlight from his Cleveland Cavaliers days, the drop includes NFTs of Potato's iconic Gucci-clad turtle and an animated Teletubbies clip.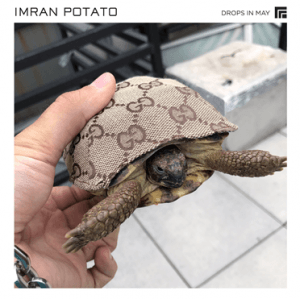 Potato has further enhanced the NFTs' utility by confirming that fans who purchase the collection will be granted early access to future releases and physical items from his collection.
Potato, whose previous work includes bootleg Gucci prints and Louis Vuitton swimming trunks, has over 250,000 followers on Instagram thanks to his off-the-wall creations which have been worn by the likes of Billie Eilish, Travis Scott, Tyga, and Kylie Jenner. His latest design is a pair of shoes that resemble oversized bare feet.
The recently-launched Truesy platform gives artists and brands an opportunity to showcase unique collectibles and merchandise, with a focus on content creators from the worlds of fashion, art, music, sports, technology, and, interestingly, human rights. As well as Potato, the marketplace will showcase works by best-selling painter BUA, jeweler to the stars Greg Yuna, and Super Bowl champion Victor Cruz.
NFT Mania Continues
The NFT space continues to attract huge interest, particularly in the art world. According to trading simulator Crypto Parrot, lifetime trading volume of the ten leading NFT marketplaces has now surpassed $1.6 billion, with trading card app NBA Top Shot sitting in the #1 spot.
Earlier this year, a single NFT by artist Mike Winkelmann (better known as Beeple) sold at auction for just shy of $70 million. The buyer, the pseudonymous Metapurse founder Metakovan, was ecstatic about his purchase, saying, "The only thing you can't hack digitally is time. This is the crown jewel, the most valuable piece of art for this generation. It is worth $1 billion."
As more retail investors FOMO into the art world, NFT prices could continue to creep ever higher as art collectors expand their digital collections. As well as online marketplaces like Truesy, NFT art pieces have also sold at renowned auction houses such as Christie's, Sotheby's and Phillips.
---