How to Profit More With ChangeNOW's Cashback Feature?
Disclosure: Crypto is a high-risk asset class. This article is provided for informational purposes and does not constitute investment advice. By using this website, you agree to our terms and conditions. We may utilise affiliate links within our content, and receive commission.
Disclaimer: The text below is an advertorial article that is not part of Cryptonews.com editorial content.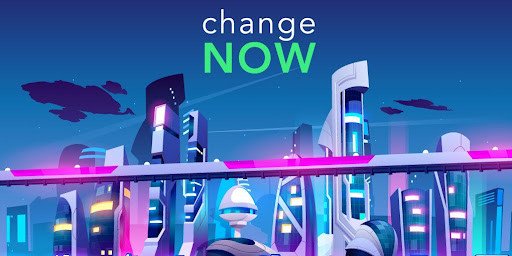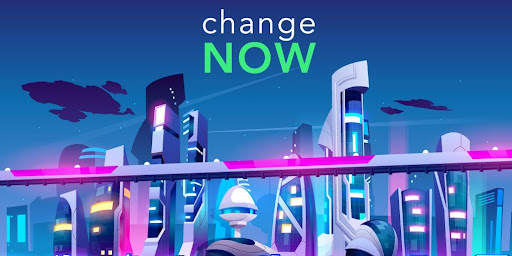 ChangeNOW is a limitless crypto exchange that supports almost 500 cryptocurrencies and 70,000 trading pairs. On top of that, it offers a myriad of cool features, one of which is the attractive cashback option they introduced to their users almost a year ago.
The main idea behind cashback is to make using the ChangeNOW service even more convenient and lucrative for the user. What does ChangeNOW's cashback offer exactly and how do you get it? We've covered it all in the following lines!
What Is Cashback?
Cashback is exactly what it sounds like – it is a percentage of money that you get as a refund after paying for goods and services. In the crypto world, it refers to a percentage of crypto you get as a reward for either using an exchange platform or a crypto credit card.
Apart from providing a secure and safe way to store, buy, and sell crypto, ChangeNOW came up with an idea – to give their NOW Wallet users a way to earn a decent passive income and incentivize them to continue using their services.
The logic behind this is simple. Every time you perform a transaction with your NOW Wallet, you will get a respective amount of tokens instantly. It is totally up to you what you want to do with your cashback.
You can sell it and buy another crypto, sell it and withdraw money to your bank account, Visa or MasterCard, or you can stake it to really get the most out of every trade. Just imagine this – you can earn crypto no matter if your trades are profitable or not, and then stake your cashback to either profit even more or to make up for the eventual losses and turn them into wins. Awesome, right?
How Much Cashback Will You Receive?
For every swap you make, you will be earning 0.1% cashback in NOW tokens (NOW is the platform's native token). As an example, if you'd want to swap 0.1 BTC to ETH, you'd get 35 NOW tokens and for swapping 0.5BTC to ETH, you'd get 174.73 tokens as cashback deposited to the ETH address in your wallet.
The maximum amount of NOW tokens you can earn in one month is 5,000 and the minimum withdrawal amount is 100 tokens. If you are an active trader, it shouldn't take too long to get to the minimum threshold.
How to Get Cashback With ChangeNOW?
It costs nothing and it is super simple to sign up for the ChangeNOW Pro. Follow the instructions delivered to your email inbox to get verified, agree to the Terms of Use, Privacy Policy and Risk Disclosure, and you'll be instantly able to start trading and getting cashback rewards.
If you are already using ChangeNOW's non-custodial NOW Wallet, you can easily switch to being a premium user. And, once you do, you will get access to the Benefits section that displays your cashback earning history, NOW token balance, and the percentage of NOW tokens you have compared to the maximum amount of tokens you can earn in a month.
As already mentioned, rewards will be deposited to your ETH address that serves as an identifier. Worry not, your identity won't be revealed through any personal data and you will still be able to trade anonymously with ChangeNOW even after joining the Pro members group.
Note that deleting or reinstalling the NOW Wallet app from your mobile device will require you to sign up for the ChangeNOW Pro plan again.
What Other Benefits Does Signing Up for a Pro Plan Bring?
If you decide to go premium, you'll certainly get access to other premium ChangeNOW features (aside from cashback) that can help you unlock more money-making potential, for instance, via crypto loans.
In other words, you'll be able to get the most out of every opportunity in the volatile market, even if all of your money is already invested. ChangeNOW offers fixed loan-to-value and annual percentage rates. You can close the loan anytime and pay the interest only when the loan is closed and rest assured that your funds are protected.
Other than that, the ChangeNOW team is currently working on more premium features that should be live soon. For instance, you would be charged the minimum fee of 0.1% only when making trades, which, needless to say, means that you would be making more money.
Next, if you would want to withdraw up to 2 BTC from the ChangeNOW exchange, you would not be required to complete your KYC. Finally, the Pro plan will give you access to the top trading tools and features such as market and limit trading options in the near future. You will be able to access the history of trades made across all of the devices you use, top up your balance in a matter of seconds, and more!
Summary
ChangeNOW indeed provides multiple solutions that can make users' experience with their exchange service smoother and more personalized. If you decide to become a pro user, you'll be able to earn from each and every swap and that's exactly what decentralization and crypto space should provide – endless earning possibilities.
About ChangeNOW
ChangeNOW is a free-of-custody crypto exchange you can use to make transactions within 5 minutes (or less). The crypto buying, swapping, and selling experience with ChangeNOW is absolutely amazing since you can start with as little as USD 50 and trade for as much as you want since there are no upper limits. The minimum for cryptocurrency exchange varies from USD 2 to USD 20, depending on the coin.
With ChangeNOW, you can buy crypto with fiat and/or crypto and make withdrawals to your bank account or a credit card. The team behind this exchange has built a family of superior crypto trading tools – NOW Wallet, NOW Tracker, and Telegram Bot just to name a few. Last but not least, ChangeNOW's mobile app makes doing crypto even more convenient since it lets you enter and exit trades anytime, no matter where you are, and earn on the go.
---