Grayscale Revealed as Second-Largest BTC Entity by Arkham Intelligence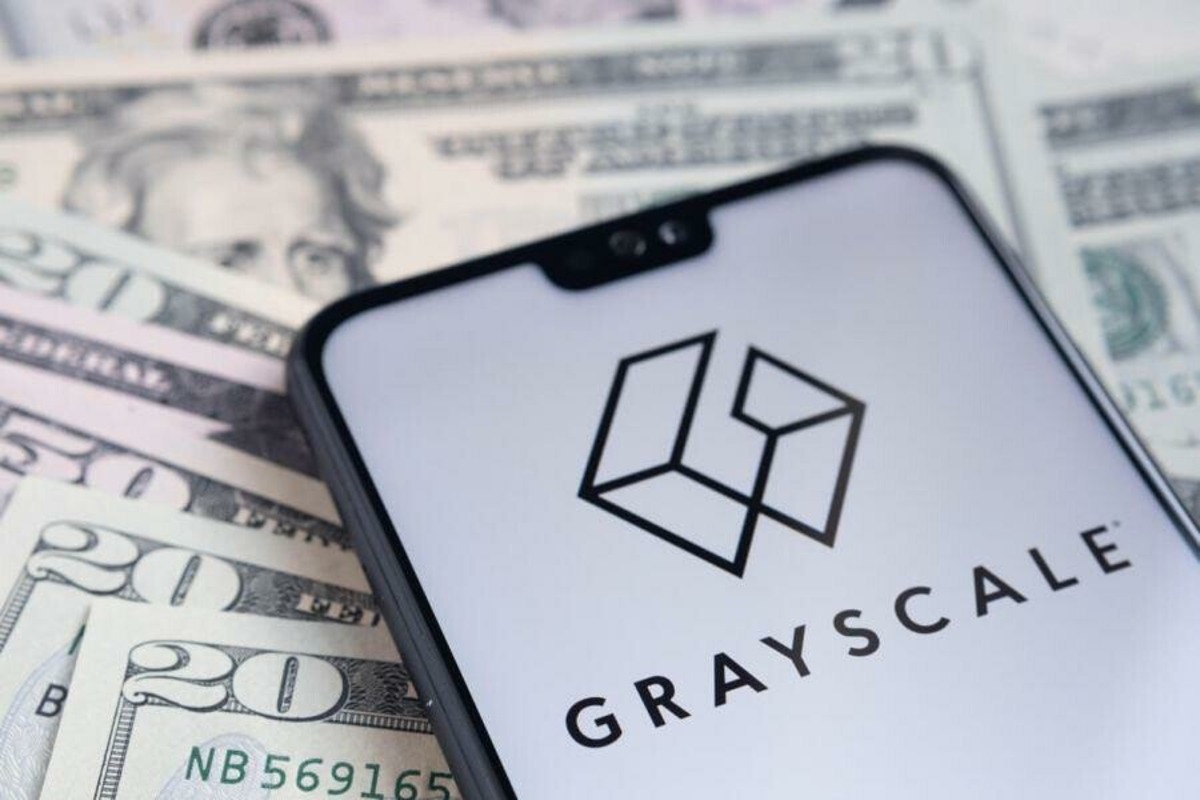 In a September 6 thread on X, Arkham Intelligence, an on-chain analytics platform, asserted that Grayscale is the second-largest BTC entity worldwide with over 1,750 wallet addresses associated with the holdings of Grayscale Bitcoin Trust (GBTC).
Although each wallet contains less than 1,000 BTC (equivalent to $25.7 million), when aggregated, they amass approximately $16.1 billion in holdings, as highlighted by Arkham in their social media post.
This aligns closely with the quantity stated on Grayscale's official website, suggesting that it possesses sufficient Bitcoin to accommodate withdrawal requests.
The location of Grayscale's extensive BTC holdings has been a subject of speculation among Bitcoin community members.
Despite requests, Grayscale has chosen not to disclose the addresses of its wallets, citing "security concerns."
Grayscale wrote in its recent X thread,
"Coinbase frequently performs on-chain validation. Due to security concerns, we do not make such on-chain wallet information and confirmation information publicly available through a cryptographic Proof-of-Reserve, or other advanced cryptographic accounting procedure."
Some X users have expressed skepticism towards Grayscale for not disclosing its Bitcoin addresses, suspecting that it may hold less than it asserts.
It's important to note that while Arkham doesn't offer a complete list of addresses for GBTC, it does distinctly mark each Grayscale address as part of the transaction history for each wallet.
The Grayscale Bitcoin Trust holds an additional 3.03 million ETH valued at $4.9 billion.
Grayscale also possesses $1.86 million in Chainlink (LINK), 1.74 million in Polygon (MATIC), and other altcoin assets.
Grayscale's assets exceed $20.9 billion based on current crypto market exchange rates, with BTC and ETH forming the majority of its holdings.
Grayscale, is currently engaged in a legal battle with the U.S. Securities and Exchange Commission as it seeks to transform the trust into an exchange-traded fund.
In a letter addressed to the SEC on Tuesday, Grayscale's lawyers argued that the court of appeals ruling clarified that "there is no available rationale that would distinguish a bitcoin futures ETP from a spot bitcoin ETP," countering the Commission's previous stance.
Meanwhile, the SEC has postponed its decision on six other spot Bitcoin ETF applications until October. The list of applicants includes BlackRock, Fidelity WisdomTree, Bitwise, VanEck, Invesco Galaxy, and Valkyrie.
New York-based Blockchain Analytics Firm Addresses Controversy, Aims to Level Playing Field in Data Disclosure
On June 10, New York-based blockchain analytics firm Arkham Intelligence introduced the Intel Exchange.
The team touts this platform as an "intel-to-earn" platform that empowers Web3 investigators and researchers to monetize their expertise.
Arkham has faced criticism for disclosing private information about blockchain users, with some users labeling it a "snitch-to-earn" platform.
However, the platform's CEO argues that the company is simply trying to level the playing field between large institutions and smaller players who would otherwise lack access to such information.
Furthermore, towards the end of August, Arkham Intelligence revealed that a wallet belonging to Robinhood contained over $2.5 billion worth of Ethereum (ETH).
In the tweet, Arkham identified Robinhood as the owner of the fifth-largest ETH wallet, holding 1.5 million ETH (worth $2.54 billion).
The intelligence platform had previously identified Robinhood as the owner of the third-largest Bitcoin (BTC) address, which holds 118,300 BTC ($3 billion).
---