A Golden Opportunity Exists For The U.K. To Become The Global Leader In Crypto
Disclaimer: The Industry Talk section features insights by crypto industry players and is not a part of the editorial content of Cryptonews.com.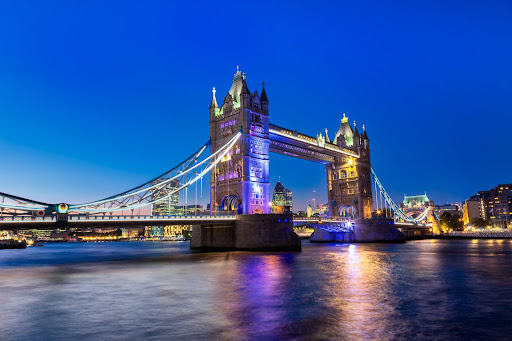 The United Kingdom is on the brink of becoming a true crypto hub. With Prime Minister Rishi Sunak's commitment to transform the nation into a science and technology superpower, the government recently announced it would invest an initial £100 million to create a special "taskforce" focused on building the next generation of safe artificial intelligence.
There is also a huge opportunity for the U.K.'s government to include crypto and blockchain in this initiative, and it's one that it cannot afford to let slip. Britain has a once-in-a-generation chance to position itself as the world's friendliest place to do crypto business, and by doing so it can benefit from the creation of thousands of new jobs and a dynamic new sector of its financial economy.
In recent months, the U.K. has made all the right noises. It has a well-established financial infrastructure that's among the world's best, and it's also widely considered to be a leader in fintech. There has been positive news on the regulatory front too, with HM's Treasury holding a public consultation on what regulations for the crypto sector ought to look like in order to foster innovation.
Even more encouraging were the recent words of Sarah Pritchard, director of the U.K.'s Financial Conduct Authority, when she stressed the need for collaboration with participants in the crypto industry when considering future regulations. "Let's work together, to shape our rules and regulations to benefit markets, consumers, and firms as crypto goes from niche to mainstream," she said.
There have been numerous headlines recently proclaiming that the U.K. has already emerged as a key crypto hub, and this feeling is underscored by the huge number of blockchain startups headquartered in the country. A recent study by Beauhurst identified 249 high-growth U.K. startups that are developing blockchain-driven software and blockchain services, highlighting names such as Blockchain.com, Elliptic, BCB Group, and Everledger, which have all raised millions of pounds in funding.
The U.K. is also one of the most promising markets for various sub-sectors of the blockchain industry. It's one of the leading nations in terms of DeFi adoption, and a recent survey showed that almost half of U.K. citizens believe that the metaverse will become a regular part of most people's lives within the next 10 years. Because of this, numerous blockchain and metaverse companies are looking to establish a presence in the U.K.
One of the most recent entrants into the country is Upland, one of the world's most visited metaverses. Upland is a virtual world that shot to fame during the Qatar World Cup last year when it became the official partner of FIFA and played host to a virtual World Cup village. Unlike other metaverses, Upland is a kind of mirror image of the real world, with digital replicas of the globe's most famous cities. Given the popularity of blockchain in the U.K. Upland made the smart decision to establish its presence when it added London and Birmingham to its rapidly growing virtual world.
The U.K.'s policymakers clearly believe there's lots to love about the crypto industry, but if the country is to take the lead they will need to act decisively and build an effective regulatory framework that allows the sector to grow while protecting consumers. This is all the more pressing in light of last year's collapse of FTX, which was one of the biggest crypto exchanges in the world until its shady finances were exposed. FTX customers lost at least $1 billion worth of collective savings, in a case that underscored the urgent need for consumer protections.
With the EU moving to establish its own crypto framework, the U.K. will need to move fast. As a first step, the government should make a public commitment towards implementing a transparent and flexible regulatory regime by no later than 2024. While target dates are unusual for U.K. lawmakers, it would ensure both startups and consumers have confidence in the industry.
The U.K. could also benefit from providing clarity on "staking", which is a way to earn passive income by helping to validate transactions and secure blockchain networks. Staking is beneficial to users because it provides both rewards and greater security and stability.
Finally, the U.K. should create a series of metrics and reporting mechanisms to enable decision-makers, the public, and the industry to discuss the efficiency of its regulatory framework. Creating full transparency in this process, will appeal to the decentralized nature of the crypto industry and ensure participants are held to higher standards. The result will be a better investment climate for crypto, creating the perfect conditions for accelerated growth.
What is clear is that the U.K. is extremely well-placed to become a global center for crypto and the financial revolution it promises. With a smart regulatory approach to crypto assets that fosters innovation while protecting consumers, the U.K. will put itself streets ahead of other nations.
---